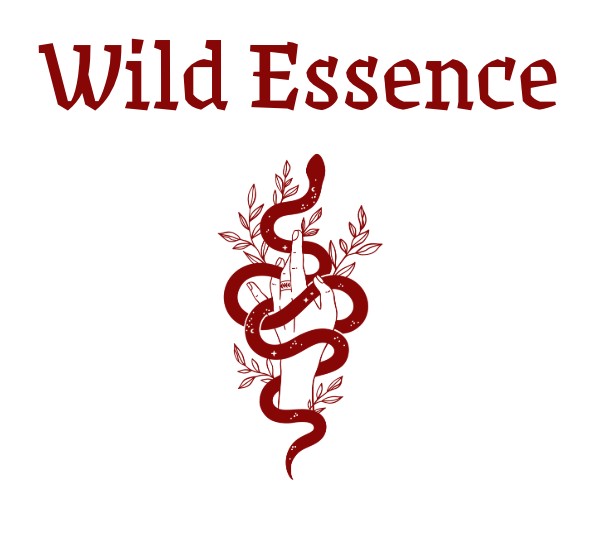 Anahata Healing Australia
Want to find out my availability, pricing or opening hours? Click on Send Me Details Now to get started.
Send Me Details Now
Clicking on the Send Me Details Now button opens an enquiry form where you can message Marania directly
Reiki treatments are given for a variety of reasons: from relaxation to relief from stress and anxiety, to physical and emotional healing. Many seek guidance while exploring their spiritual path or for personal growth. Book a session with Marania today to begin your journey of discovery and healing!
Reiki Practitioner & Lomi Lomi Massage Therapist
---
Focus areas
Mental health
Love
Physical health
Health & wellness
Tension
Burnout
---
---
Marania is from the island of Tahiti with a multicultural background that encourages her to value each individual's culture, heritage, and story.
As a healer, she strives to hold space for others to heal and become the best versions of themselves.
Her personal journey towards healing led her to share Reiki with the world.
Natural to her heritage, she felt drawn to Lomi Lomi, a mind-body healing practice she valued for its graceful and deeply relaxing qualities.
Heart and intuition are the driving forces behind her healing and bodywork practice.
Her philosophy of living from the heart is the foundation of how she approaches every aspect of her life.
So she named her practice, Anahata Healing Australia, the name Anahata meaning the Heart Chakra.
Anahata represents her heart-centred healing practice rooted in listening and loving-kindness, aimed at creating a comforting and supportive environment.
Join Marania on a journey to balance your energy, eliminate your blockages, relax your body, and receive positive vital force energy that will leave you feeling lighter, healthier, and inspired.
Because of the current lockdown in Melbourne, only Distance Healings can be booked until restrictions ease.
Services Offered
Reiki
Reiki is the Universal Life Energy that permeates everything. By channelling energy through the palms of the hands in a gentle, non-invasive manner, the body's natural healing processes are activated.
Reiki has the following therapeutic benefits:
Relaxes and rejuvenates the body
Improves intuitive skills
Decreases anxiety and tension
Promotes spiritual and emotional well-being
Boosts personal energy
Enhances immunity
Speeds up and stimulates the natural healing process
Relieves or reduces pain
Reduces stress and improves sleep
Activates the flow of energy and removes blocks
Boosts the effectiveness of other natural treatments
Encourages healthy energy habits
As a complementary therapy to modern medicine, Reiki is a powerful tool.
Lomi Lomi
This traditional Hawaiian healing bodywork is used to treat ailments of the body, emotions, and help one connect spiritually.
Traditionally, it is considered a form of breath-centred healing.
We all store stress in different areas of our bodies, causing tension in those areas. The signature strokes of a Hawaiian Lomi Lomi massage open up the muscles and fascia to allow stagnant energy to flow freely.
Smooth, rhythmic, and lengthy strokes glide from one part of the body to another.
Lomi Lomi can relieve muscle tension, improve blood circulation, release blockages, and create a sense of balance.
But experiences are unique and differ depending on an individual's physiology.
You may notice an improvement in your immune system response, more flexibility and range of motion, plus a reduction in blood pressure.
Overall, there is a feeling of deep relaxation and well-being.
Testimonials from Marania's Previous Clients
"I went through a difficult time last year and Marania was there to give me support through virtual Reiki sessions as well as some very insightful guidance. Though done virtually and from another country across the ocean I could feel the benefit of every session and the warmth it provided. I would not hesitate to recommend her and wish her all the best on her journey." - Gina Bunton
"I had an amazing reiki experience with Marania. It was a full experience from the chat before to the follow up. Marania is really reassuring and trustworthy. During this reiki session I felt some strong sensation and emotion. After the hour of treatment, my body was so calm and peaceful. I felt great and rested." - Adele Lanson
Contact Marania for more information or to schedule an appointment!
Crystal Therapy
Energy Healing
Reiki
Spiritual Healing
Energy Healing Online
Spiritual Healing Online
Reiki Online
Reiki is the energy that pervades everything. It means Universal Life Energy: Rei means Universal Life and Ki means energy. Ki should be vibrant, free-flowing, and abundant to support a healthy state of well-being. Reiki is an ancient technique of channe
Energy Healing
Spiritual Healing
Hawaiian Massage
Hawaiian healing work has been used traditionally to help one with ailments in the physical body, the emotional state and reaching spiritual connections. It is traditionally identified as a 'prayerful healing' that works with breath. The word "Lomi" mea
Qualifications
Reiki Master
Lomi Lomi Massage
Temple Style Lomi Lomi Training
---