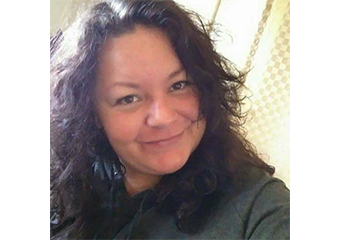 Clicking on the Send Me Details Now button opens an enquiry form where you can message Anna Vera directly
Send Me Details Now
Anna Vera is a Twin Flame Angelic Intuitive Spiritual Faith Healer with 10 years experience. Her services include Twin Flame guidance and support, past life regression therapy, energy healing, intuitive spiritual guidance, guidance in self healing techniques, house blessings and clearing and hospital visits, all in the name of our Lord Jesus Christ.
*** Anna's passion is music and so she resonates very well with singers, song writers and musicians. 🎼***
AnJel Vibes Twin Flame Guidance and Spiritual Faith Healing
Servicing area
Servicing Wollongong and outer regions
---
Focus areas
Ascension
Energy
Self-healing
Spiritual development
Memory
Spiritual guidance
---
---
About
Anna Vera is an Angelic Twin Flame and offers guidance particularly for anyone experiencing the Twin Flame journey or anyone that feels they may be. However anyone seeking guidance, healing and support to aid them in their ascension process is welcome. Anna's energy vibration resonates and responds particularly well with musicians because of her own passion and also as her Twin Flame is a musician.
Anna has 10 years of experience as a natural healer using healing energies that come from her heart and soul connection with Jesus and Mary Magdelene. She is an intuitive medium who is guided by Gods WILL, so can and does use various gifts as she is called to.
Anna does not set intentions during any healing sessions as all is done according to the guidance she receives by God, Jesus and Mary and her Blessed Angelic guides.

Anna's experience also includes energy healing for those in hospital in a coma, as well as performing house blessings and clearing of negative energy and removing spirits.

Appointments with Anna always include *energy healing and clearing of negative energy.
Anna also examines *Self healing techniques
and provides * Intuitive Spiritual guidance and support for anyone experiencing their spiritual development as well as Twin Flames.
Anna also offers * Past Life Regression and/or memory recall therapy

Anna's gifts allow her to transmute energies into positive healing energy and she is able to remove negative entities that may be or are inhabiting a persons being.
Anna is also able to safely remove spirits/ghosts from anywhere that may be unwanted.
Anna is also willing to travel to you * Home and hospital visits within I hour travelling time and * House blessings and clearing within 1 hour travelling time.


**** Anna DOES NOT charge a FEE for her services however does appreciate and support an exchange of gifts of some kind. ****

Anna LOVES what she does and loves helping others along their own journeys :) <3

<3 Sending healing LOVE and blessings to all <3
---