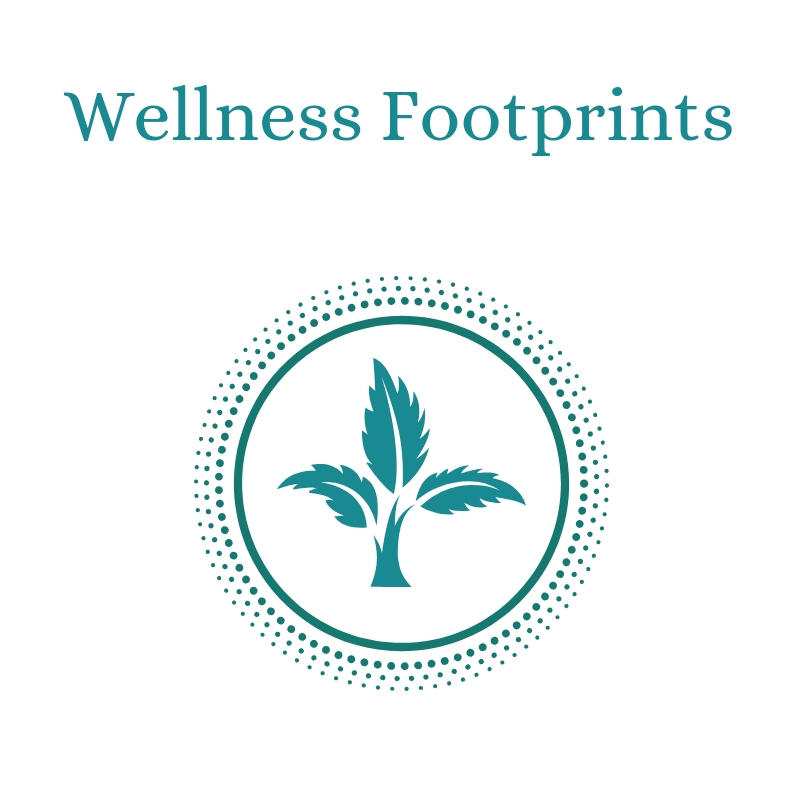 Wellness Footprints
Muscle Release treatments that reset, rebalance and realign your body; ease pain and discomfort, increase body movement and improve quality of life. Scar Tissue Release (MSTR®)  -  Scars can affect the body physically, mentally and emotionally. MSTR® can be extremely effective for both long term and short term scars. Self-care courses:  EMM-Tech Easy Muscle Management course where you learn powerful, fast acting muscle releases to help yourself, family & friends.
Wellness Footprints - Emmett Therapy + Scar Tissue Release
Servicing area
Ipswich, Brisbane, Toowoomba, Gold Coast
---
Focus areas
Stiffness
First aid training
Pregnancy support
Self-care
Sciatica
Aches & pains
---
Treatments:
Emmett Therapy treatments for babies, children and adults of all ages.

The Emmett Technique is a safe, gentle and very effective muscle release therapy. It is used to ease pain and discomfort, increase body movement and improve quality of life.
A distinct advantage of this unique therapy is its versatility. It can be done fully clothed; sitting, standing or laying down.

Emmett may assist with:
* Headaches, migraines and sinus congestion
* Back and hip pain and discomfort
* Neck and shoulder pain and restrictions
* Sciatica
* Abdominal cramps and bowel discomfort
* Pain and discomfort during Pregnancy
* Lymphatic drainage
* Congestion / swelling / fluid retention
***And so much more!

MSTR® McLoughlin Scar Tissue Release
MSTR ® can be extremely effective for long or short term scarring such as:
• Caesarean section scars
• Hysterectomy scars
• Spinal surgery scars
• Trauma scars such as those typically found on the knee
• Mastectomy scars
• Amputation scars
• Underlying scar tissue from laparoscopic surgery
• Trauma scars from lacerations such as head wound scars, stab wounds, bullet wounds

And also: It can be used for a whole host of additional problems where underlying fibrous tissue is present.
This includes:
• Plantar Fasciitis
• Certain cases of frozen shoulder
• Sports injuries (such as quadriceps and hamstring tears)
• Axillary Web Syndrome (AWS). Also known as cording.
• Underlying scar tissue from surgeries or tissue traumas
• Any areas of dense fibrous tissue

Self-care courses:

EMM-Tech Easy Muscle Management
1 day short course for everyone
This course was developed as a First Aid Toolkit for Muscle Management.
Learn fast acting muscle releases to help yourself, friends and family.

In 8 hours you will learn to:
* Aid forearm weakness
* Improve neck rotation
* Aid shoulder pain and flexibility
* Improve balance and stability
* Improve general mobility and flexibility
And much more...

Participants do not need knowledge of anatomy to participate.
(The releases in this course have been hand-picked from the Emmett Practitioners course.)

EMM-Tech Testimonials
"Annette is clearly an experienced trainer. This course was delivered in a professional manner. Annette easily adapted the delivery to suit all learning levels. Thank you. Well done on having us all. You are clearly very enthusiastic about Emmett. I can't wait to try what I have learnt!"

"Great instructor – knowledgeable and passionate. Made us feel comfortable to practice and ask questions. Would definitely recommend the course and therapy to others."

'Thank you Annette. Your positive attitude and commitment really shone through today. Emmett Technique is amazing and you're a true ambassador. Thank you again."

"Annette was great. She pitched it perfectly to our needs as a group. She was very happy to help with extra demonstrations to confirm learning."
EMMETT Testimonials
Annette's confident and friendly manner always puts me at ease at the start of an Emmett session. She knows her modality well and always alleviates the physical discomfort in my body easily and painlessly. I have two torn tendons in my right shoulder and through Emmett I have avoided surgery.
I still occasionally have trouble with not being able to lift my right arm more than half way to my ear and some pain when I sleep on that shoulder. Annette's treatment quickly moves that situation so that the arm has full range of motion and mobility with the pain gone. I also get lower back and right hip stiffness which is always alleviated by Emmett treatments. I leave each session in much better condition than when I arrived! I highly recommend Annette and Emmett therapy. Anna Bradbury - Life Coach
I was suffering with pain in my feet with plantar fasciitis and a friend recommended an Emmett treatment with Annette. Something happened that day, not sure how, why or what – but the pain was gone!
My husband and I have been visiting Annette regularly since that day. We were both suffering with aches or pain here or there, and just put it down to our bodies getting older, not the case according to Annette.
Annette has always been kind, caring and very informative. She too is amazed at the healing results that happen before our eyes. Is it magic? No, but it is none the less amazing.
Emmett is a non-invasive treatment that works with the body to help heal itself. The body is truly remarkable and with a little helping hand is able to continue to work effectively for a better quality of life. Annette has gently taught me to listen to and work with my body to rid myself of aches and pains.
I am happy to recommend and encourage others to give the Emmett Technique and Annette Ball a go – you won't be sorry. :)
Autumn Barn
---