Member since 2009
Aust-Sino Chinese Medicine & Medical Centre
87 Oriel rd
Ivanhoe VIC 3079
Acupuncturist and Chinese herbal medicine practitioner (registered by Chinese Medicine Board of Australia)
33 years' experience - Work Cover and Health Funds Rebates (qualified doctor working in a hospital in Shanghai,
China for 11 years and in Australia for 22 years).




About Us
---


Welcome to
AUST-SINO CHINESE MEDICINE & MEDICINE CENTRE


Consultation Hours:

Mon -Fri 10am -6pm, Sat 10am -2pm.

Dr. Celia Xiang Xin Huang

Celia Huang

is an acupuncturist and Chinese herbal medicine practitioner registered by the Chinese Medicine Board of Australia.

She earned a bachelor's degree of Traditional Chinese Medicine (TCM) from China in 1983 after 5 years' study, comprising 70% TCM and 30% Western Medicine.

She has had over 33 years of experience with acupuncture, Chinese herbal medicine and therapeutic massage. She was a qualified doctor of Traditional Chinese Medicine in a Shanghai hospital for 11 years, and has had over 22 years' practice in Australia.

Work Cover, Health Fund and TAC rebates are available. Acupuncture, Chinese Herbal Medicine, Massage and Cupping are Drug free and are used for Treatment and Prevention of Diseases

The World Health Organisation (WHO) in December 1979 recognized a number of disorders that have been successfully treated by Acupuncture, such as:
Headaches and migraines
Stress, depression and anxiety
Sports injuries, neck, shoulder, back, leg pain, arthritis and sciatica
Asthma, hay fever, sinusitis, chronic cough, sore throat, cold and flu
Diarrhoea, constipation, gastritis, colitis, mouth ulcers and weight control
Premenstrual tension, painful, menopause, difficulty with conception and morning sickness
Stroke and facial paralysis
Acne, eczema and dermatitis
---
See Also...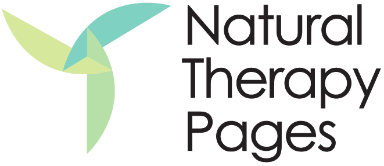 Aust-Sino Chinese Medicine & Medical Centre