Member since 2004
Banksia Women's Healing Centre
1/288 Dawson pde
Arana Hills QLD 4054
Servicing area: Arana Hills, Queensland
Want to find out my availability, pricing or opening hours? Click on Send Me Details Now to get started.
Clicking on the Send Me Details Now button opens an enquiry form where you can message Katie Pattison directly.
For all of your Professional Acupuncture & Cupping Treatments in the greater Hills District: Banksia Women's Healing Centre
Banksia Women's Healing Centre - Acupuncture & Cupping
Acupuncture

What Is Acupuncture?

Over 2000 years ago Chinese medical writings described acupuncture channels with transporting energy (qi) around and through the body. Qi is said to be influenced in specific ways at acupuncture points which lie along these channels.
---

How Does Acupuncture Work?

When qi flows freely the body will function well, when Qi becomes blocked, organ function is impaired and symptoms of illness will appear
Traditional Acupuncturists believe that gentle stimulation at precise acupuncture points applied on the basis of correct diagnosis, will aid the bodys own defensive and self healing systems, thus promoting and maintain wellbeing.
---

Why Try Acupuncture?

Acupuncture uses ultra-fine sterile disposable stainless steel needles inserted into specific parts of the body on acupuncture points or meridians. Acupuncture is not a painful experience – you may feel a mild sensation.

Acupuncture supports managemant of :
Emotional Overwhelm
Exhaustion
Stress
Hormonal concerns
---

What Happens During a Treatment?

We start by taking a case history with you, which involves asking questions, taking your pulses and looking at your tongue.

Once we understand your concerns, you then either sit or lie down and relax while we apply acupuncture.

We may also apply cups or moxa if required. Moxibustion is a Chinese herb stick, used to warm certain points on the body and calm the mind.
---

Cupping Therapy

Cupping is the applying of glass cups to the skin. These glass cups are heated to create a vacuum and placed on your skin's acupressure points or area of pain. Cupping supports the increase of blood flow which in turn supports well being.
---

Why Try a Cupping Treatment?

Cupping has been used in China for thousands of years and there are recordings in Egypt of cups used from approximately 1500BC. Cupping supports the management of stress, pain and colds and flu.

Contraindications of cupping – if you are pregnant, have inflamed skin, high fever, cramping or if you bleed easily then cupping is not recommended.
---

What To Do Next?

After an acupuncture or cupping session Chinese Herbs maybe recommended to take home to compliment your health. These Chinese Herbs are user friendly and easy to take in a pill form.


Just give us a call! For more information about the best services for your needs.
____________________________________________________________________________________
---
See Also...
---
Service categories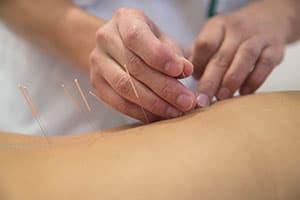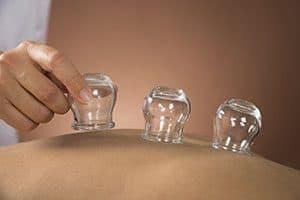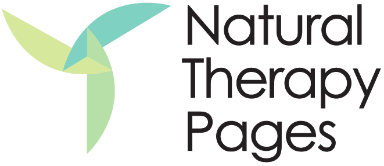 Banksia Women's Healing Centre