Member since 2010
Banora Physical Therapies
4/ 36 Machinery drv
Tweed Heads South NSW 2486
Want to find out my availability, pricing or opening hours? Click on Send Me Details Now to get started.
Hydrotherapy can be used to speed up the recovery of patients that are unable to weight-bear or can only partially weight-bear following surgery or injury, by increasing range of movement and maintaining muscle strength.
Banora Physical Therapies - Hydrotherapy
---
How does Hydrotherapy work?
Mobility and exercises may be easier for some patients as they are unable to perform activities on land as they are in the pool. The support of the water and the reduced fear of falling over can help with mobility practice. Exercises against the resistance of water and dynamic exercises within the water can also improve balance, muscle strength and co-ordination.
---
Benefits of Hydrotherapy?
Aquatic Physiotherapy can help to relieve pain, mobilise joints, promote relaxation, develop balance, strengthen muscles, enhance coordination and improve overall fitness.
What are the therapeutic benefits of Hydrotherapy & exercise in warm water?


Muscular relaxation and decreased muscle spasm


Gravity is countered by buoyancy


Improvement in swelling, due to hydrostatic pressure


Improved enjoyment and confidence to move better


Decreased pain due to warmth and support


Increased muscle strength and endurance due to the greater resistance in water


Enhanced balance and stabilisation


---
What conditions can Hydrotherapy benefit from?


Back pain/sciatica/ lumbar instability


Sports injuries


Whiplash & other neck pain


Balance/coordination problems


Osteoarthritis


---
For more information, click here.
---
See Also...
Banora Physical Therapies
Banora Physical Therapies has been a leading clinic since it was established in 2005. Our amazing team of physiotherapists, oncology & remedial therapists, exercise physiologist and fitness trainers are highly trained clinicians who effectively and quickly treat a variety of conditions such as back/spinal pain, sports injuries, neurological conditions, injuries or work related complaints.
Banora Physical Therapies - Physiotherapy
All Australians can benefit from physiotherapy at some point in their lives. While it is well-known that physiotherapists treat injuries, increasing numbers of Australians are coming to physiotherapists when they want to take control of their health and stay well.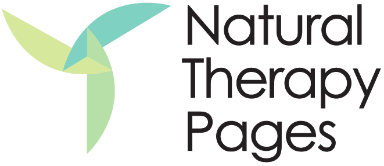 Banora Physical Therapies