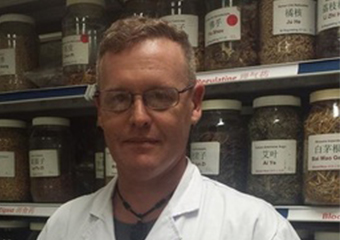 Batemans Bay Acupuncture and Chinese Medicine
Batemans Bay Acupuncture and Chinese Medicine​your wellbeing and health centre.
Batemans Bay Acupuncture and Chinese Medicine
Focus areas
Lifestyle
Menstruation
Love
Nervous system
Well-being
Chinese herbal medicine
---
---
ABOUT
Traditional Chinese Medicine (TCM) combined with acupuncture has been used for thousands of years to treat and improve a wide range of conditions and to generally improve people's wellbeing and health.
At Batemans Bay Acupuncture & Chinese Medicine maximising your health and wellbeing is our top priority, we work with you to develop a personalised treatment plan drawing on a wide range of traditional Chinese therapies and massage styles. We can treat a wide range of problems including:
Anxiety


Depression


Headaches


Insomnia


Menstruation issues


Menopause related conditions


Stomach disorders


Common cold and flu


Arthritis


Musculoskeletal & circulation problems including carpal tunnel, frozen shoulder, tennis and golfers elbow, knee conditions and the usual bad back and neck conditions


Anthony Liddell
Hi, my name is Anthony Liddell and I am the owner and chief practitioner of Batemans Bay Acupuncture & Chinese Medicine.
I am passionate about improving people's health and wellbeing and have studied Chinese medicine, acupuncture and massage both in Australia and overseas. I have a wealth of knowledge and experience and hold a Bachelor Degree in Traditional Chinese Medicine and a Diploma of Remedial Massage. I have also spent time in China studying Acupuncture, Traditional Cupping, Moxa and Gua Sha.
I love to work together with clients to develop the best individualised treatment plan and incorporate the services and treatments that maximise your health and wellbeing.
Treatments are recognised by all leading Health Fund providers.
Batemans Bay Acupuncture & Chinese Medicine is accredited and associated with these leading professional organisations:
Chinese Medicine Registration Board


Australian Traditional Medicine Society


Australia Health Practitioner Regulation Agency


---
Therapies
Traditional Chinese Medicine
Traditional Chinese Medicine is a system of primary health care that includes acupuncture, Chinese herbal medicine, remedial massage, exercise, breathing therapy, diet and lifestyle advice.
Acupuncture
Acupuncture is an ancient therapy based on the theory that the body depends on vital energy, known as qi, being in balance. If there is pain or illness, acupuncturists see this as a sign that the body is out of balance. To correct this therapists insert fine needles into acupuncture points, which restores the flow of qi to triggering the body's natural healing process. Acupuncture carried out by a professional is painless and very effective at treating a wide range of conditions and illnesses.
Cupping
Cupping is the suction and negative pressure provided by vacuumed cups which loosen muscles, encourage blood flow, and sedate the nervous system.
Dietary Advice
Each food has its own characteristics and in Traditional Chinese Medicine practitioners used specific foods to balance the body's yin and yang and to treat disease.
Massage
Massaging is the rubbing and kneading of muscles and joints of the body with the hands, it is especially useful in relieving tension and pain.
We offer:
Remedial treatment


Sports massage


Pregnancy massage


Trigger Point therapy


Stone Energy massage


Lymphatic


Relaxation Massage​


Moxa
Moxibustion is an externally applied Traditional Chinese Medicine using a Chinese herb called Moxa. Used externally Moxa is compressed and rolled into a cigar-shaped herbal stick. Moxa sticks are then lit and held over acupuncture points, which warms and invigorates the flow of Qi.
Gua Sha
A traditional Chinese medical treatment in which the skin is scraped to produce light bruising. Practitioners believe Gua Sha releases unhealthy elements from injured areas and stimulates blood flow and healing.
---
For all enquiries contact us today!
---