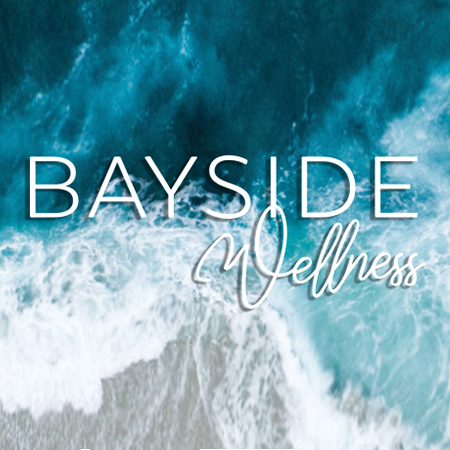 Bayside Wellness
Clicking on the Send Me Details Now button opens an enquiry form where you can message Nicola Lane directly
Send Me Details Now
Change your life with Hypnotherapy.
Bayside Wellness
Servicing area
Black Rock & Frankston, Victoria, Chelsea, Online Australia wide & Global
---
Focus areas
Well-being
Habits
Emotional wellbeing
Self-esteem
Motivation
Headaches
---
---
Welcome to The Hypnotherapy Group
It is not uncommon for people to truly want to make positive changes in their lives, but just do not know where to begin. The power to change your life in fact lies within! Hypnosis is an amazingly effective tool that connects you with your inner resources of strength and energy.

The Hypnotherapy Group has assisted many hundreds of clients to remove and leave bad habits for good! Regain control of your life and begin to achieve those long terms goals you have always been chasing.
---
Who is The Hypnotherapy Group?
Hello, My name is Nicola, my passion is to help my clients to change their lives through the tool of Hypnotherapy. As a clinical Hypnotherapist I am able to bring about life changes you want to make through releasing old negative mental and emotional blocks, bad habits, behaviours, patterns and resolving internal conflicts to allow you to live a healthier and happier life.
---
Our Hypnotherapy Programs
Quit Smoking Hypnosis
Virtual Gastric Banding
Sleep Talk for Children
Insomnia and Hypnosis
Hypnosis for Weight Management and Weight Loss
Hypnosis for Stress, Anxiety and Depression
Phobia's and fears through Hypnosis
And a lot more…
---
How the Hypnotherapy Group Works With You
The Hypnotherapy Group is a hypnotherapy practice offering a full range of hypnotherapy treatments, including the latest therapeutic processes, delivering tailored programs to address your specific needs. We offer hypnotherapy treatments for individuals, groups and in the workplace.

The Hypnotherapy Group has successfully helped hundreds of clients permanently quit smoking, lose weight, reduce stress and get their lives back on track by providing a combination of powerful hypnotic therapies, strategies and NLP techniques. The positive feedback we hear from clients is very satisfying and rewarding, knowing that we are helping people like you to change their lives for the better and achieve their goals.

NLP (Neuro Linguistic Programming) is a technique through which we study the relationship between how we think, how we behave and how we communicate. Where there are blocks that are holding us back, we can re-train pathways to achieve greater flow, confidence and success in our lives.

The Hypnotherapy Group offers individually tailored hypnotherapy programs and hypnotherapy workshops throughout Chelsea, Frankston, South-Eastern suburbs of Melbourne, Melbourne Metropolitan, Mornington Peninsula, Warrnambool and the Western Districts.

We also offer our personalised hypnotherapy programs via Skype so we can help you no matter where you are in Australia or around the world.

We have also created our own specialized MP3 hypnotherapy series. They can be downloaded for immediate use and can be used on their own or in conjunction with your personal Hypnotherapy Group treatment program. Find out more about out downloadable programs here.
---
The Hypnotherapy Group & You
Many people find out about The Hypnotherapy Group from friends, family and work colleagues who were pleased firstly with their results and secondly with the professional approach and the genuine care they received.

At The Hypnotherapy Group we offer programs which assist with real and lasting change. We equip you with helpful tools and strategies you need to direct your life the way you want it.

Our programs have successfully produced positive outcomes with Weight Loss, Stop Smoking, Anxiety, Depression, Stress Management, Fears & Phobia's Release, Pain Management, Fertility, Hypnobirthing, Sports Performance, Public Speaking and so much more. Contact us to find out how we can help you live the life you want. For Hypnotherapy that really works talk to us now by calling 0409 185 551 or complete the form and we will contact you soon.
---
For more information about the best services for your needs or to organise an appointment - just give us a call!
---