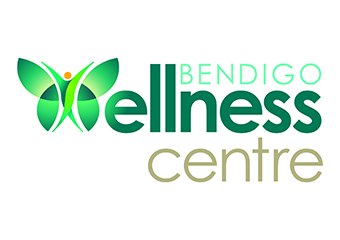 Bendigo Wellness Centre
Want to find out my availability, pricing or opening hours? Click on Send Me Details Now to get started.
Send Me Details Now
Clicking on the Send Me Details Now button opens an enquiry form where you can message Jodie Kellett-Wurf directly
Bendigo Wellness Centre    Healing Bodies|Healthy Minds|Happy Hearts
Bendigo Wellness Centre
Focus areas
Circulation
Facial
Body wraps
Skin problems
Physical pain
Autoimmune disease
---
---
About
At Bendigo Wellness Centre we offer a wonderful range of detox options including high-tech colon hydrotherapy, far infrared sauna therapy, ionic foot spa treatment, allergy testing and a range of beauty therapy treatments including Ionithermie, waxing and facials. Our experienced practitioners are there to help you with your journey to health in a safe and supportive environment. Programs can be tailor made to fit your personal needs.
Colon Hydrotherapy
Detoxify your body and allow healing to occur naturally by eliminating harmful and unwanted toxins. By using a high-tech closed system, our colon hydrotherapy treatments ensure there is no odour, mess or noise during your treatment. Your qualified colonic hydrotherapist is present during your entire session providing a gentle tummy massage to enhance the result of your colonic and assist in the removal of toxic waste.
To further assist with your healing we use a combination of herbs, activated charcoal and probiotics to optimise your detox and give your body the best chance to heal. Our supplements are of the highest quality and when used in combination with colon hydrotherapy create a healthy environment for your inner ecosystem to flourish
What is colon hydrotherapy?
Colon Hydrotherapy is a gentle way of hydrating and clearing out the colon of built up waste and trapped gas. Due to our Western diet habits, environmental toxins, stress and unhealthy lifestyles, our digestive system gets compromised and doesn't always function as it should. Often, without knowing it, an individual can be carrying a rather large build-up of toxic waste in their colon (up to 5 kilos in some cases) which gets reabsorbed and enters the bloodstream causing disease in the body. Colon hydrotherapy is a supercharged inner clean-out that removes that entire toxic gunk we don't want. Studies have shown that the root cause of disease starts in the gut, so looking after your digestive system is essential.
If you are experiencing any of the following, colon hydrotherapy can help you
Chronic fatigue syndrome (CFS)
Foul smelling stools
Fibromyalgia
Skin conditions such as eczema, psoriasis and acne.
Why come and see us?
Colon hydrotherapy may sound a little daunting, but it can really change your life. Our qualified hydrotherapist will help support you on your journey and help you feel safe and at ease. Whether you just want to improve your overall health or you have a specific ailment that needs addressing, colon hydrotherapy may be the answer. Colon hydrotherapy treatments can provide relief and even completely eliminate the root cause of your health concerns.
Coffee enemas
Cleans out the colon and helps improve function in colon muscles.
Detoxes the liver and helps repair it.
Increases glutathione S-transferase (GST) in the liver (aka master detoxifier) by 700%.
Reduces toxic load in the body
Far Infrared Sauna
Come in, sit down and relax in our far infrared sauna and experience the powerful healing benefits of FIR heat therapy. FIR can help you regain your health and wellbeing by eliminating harmful toxins that create disease and disrupt the body's natural balance.
How can FIR help you?
FIR heat therapy assists in detoxification through the skin, expelling built up heavy metals such as mercury and lead, harmful chemicals and substances like nicotine and alcohol. Heavy metals in our bodies cause imbalances and a build-up of these toxins can stop the cells from functioning correctly. This creates havoc in our bodies and triggers disease, physical pain, and general symptoms of ill health. Once theses harmful substances have been eliminated and our cellular energy begins to circulate effectively, our body can achieve homeostasis and return to its natural state of good health.
While traditional Saunas heat the skin surface only, a far infrared sauna heats the core of the body, allowing the body to gently expel toxins through the skin. Far infrared sauna produces 2-3 more times sweat volume than a regular sauna at a lower temperature, releasing toxic build up stored in your fat cells and allowing fat to simply melt away. FIR heat therapy will give you healthy, glowing skin once the impurities have been cleaned out and will leave you feeling invigorated, just like you have been for a long run. If you have issues with high blood sugar or cholesterol, FIR therapy has been show to lower these.
FIR heat therapy may assist with
Stress and fatigue relief
Skin conditions such as eczema and acne
Ease Joint Pain and Stiffness
Relaxation Improved Circulation
It is highly beneficial when FIR heat therapy is used in conjunction with colon hydrotherapy. By removing nasty disease causing toxins from the cells and eliminating toxic waste through the colon, you are allowing healing to occur on many levels. You will feel lighter, sleep better, feel happier and have plenty of energy throughout the day. Packages are available through the Bendigo Wellness Centre.
Ionithermie
Remove inches from your thighs and abdomen and eliminate unwanted cellulite without spending hours at the gym.
What is it and how does it work?
Ionithermie is a unique and extraordinary salon treatment for the correction of cellulite and the improvement of skin and muscle tone, with the added benefits of slimming and detoxification.
Ionithermie works by using two types of electrical stimuli simultaneously to propel active ingredients into the problem areas. The two electrical stimuli are:
Galvanic Iontophoresis which allows for a deeper penetration of the active ingredients. It also activates blood circulation and the lymphatic system to eliminate waste and finally to repair and strengthen the skin.
Faradic stimulates the muscles and since it is a passive exerciser there is no soreness afterwards.
Benefits & Effects
Detoxifies and re-mineralises the body, raising the body's energy levels and the metabolism.
Firms and tones the muscles which helps to lift the buttocks and flattens the abdomen, making it great for post-
natal clients and those dieters who have successfully shed some kilos and are yet to firm and tone.
Reduces the appearance of cellulite.
Improves and smooths the skin textures.
Guaranteed to loose between 2-20cm.
Enables a degree of control over problem areas: Hips and thighs, abdomen and midriff, abdomen and the upper
arms or lower abdomen and upper thighs.
What should I expect in the treatment?
A through consultation is completed to ensure you are able to receive the treatment
Your therapist will measure you before and after.
Specialised active ingredients are applied to the problem areas.
A thermal, aromatic conductive clay and algae mask is applied.
Two gentle electrical stimuli are introduced
Ionic Detox Foot Spa
Kick-start your body's own natural detoxification process in 45mins!
The Ionic Detox and Cleanse Foot Spa ionises water to assist your body to detoxify and rejuvenate. While you relax, you will see the water change colour as neutralised particles and waste material are drawn from your body via osmosis leaving you feeling healthy, refreshed and cleansed.
IONIC DETOX FOOT SPA FAQ's
How does it work?
The process is based on osmosis — an array in the water-filled footbath releases ions into the water causing the polarity to be reversed periodically, creating positive and negative ions, which are then taken up into your body through your pores. Your cells are then energized by the ions in the water, which encourages your cells to release oil, acid, fat, heavy metals, and other debris and waste which has accumulated in your cells and bloodstream over your entire lifetime. As your cells release the toxins, again through osmosis, the toxins are carried out of your feet and back into the water.
What are the results of this treatment?
Rebalances and Rehydrates the cells in the body.
Removes the nasty toxins that build up and stop the body from functioning to its fullest.
How many treatments do I need to have?
We recommend a course of 10 treatments 1-2 times a week for optimum results. However individual treatments
are a great way to start the detox process and leave you feeling refreshed and renewed.
Can anyone have the Ionic foot spa?
Anyone can have this treatment as long as you have none of the following:
Pacemaker or any other battery-operated or electrical implant.
Person who is on heartbeat regulating medication
Pregnant women and breast-feeding mothers
Organ transplant recipient
Float Therapy
Floatation R.E.S.T. (Restricted Environmental Stimulation Therapy) or Floating, is a powerful means to experiencing deep rest and rejuvenation. Our float room is insulated against light and sound, with a super-saturated solution of magnesium sulphate (Epsom Salt) and warm water that allows you to lie comfortably supported on the surface. This distinct environment creates solitude like you've never experienced before, augmented by the full body absorption of magnesium — the ideal space to relax, reflect and restore your inner balance.
Beauty Therapy
We offer unisex services offered include relaxation massages (Hot Stone, Swedish and Indian Head), waxing, tinting, tanning (organic), body wraps, salt scubs, facials and skin care, Jessica Nails for manicures and pedicures.
Dermaplane
Skin Needling
HIFU - face, neck, and body
IPL - Intense Pulse Light for Acne, Acne Scaring, Rosacea, Fine Lines and Wrinkles, Sun Damage and Sun Spots
SHR - Super Hair Removal. Hair reduction.
Floatation R.E.S.T. (Restricted Environmental Stimulation Therapy) or Floating, is a powerful means to experiencing deep rest and rejuvenation. Our float room is insulated against light and sound, with a super-saturated solution of magnesium sulphate (Eps
Enjoy some time for yourself in absolute therapeutic delight. As you embark on your journey of relaxation massage, you will feel your stress dissolve. You will no longer harbour the tension and worries you have been subconsciously carrying. Feel it all
Qualifications
Colon Hydrotherapist
Beauty & Skin Therapist
Hocatt Technician
---