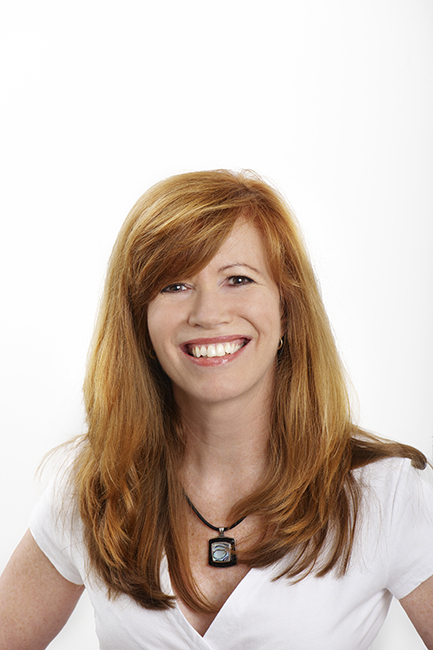 Beverley De La Harpe
Want to find out my availability, pricing or opening hours? Click on Send Me Details Now to get started.
Send Me Details Now
Clicking on the Send Me Details Now button opens an enquiry form where you can message Beverley De La Harpe directly
Self-hypnosis leads to a healthier and more fulfilling life.
Hypnotherapy for Stress, Anxiety, Fears, Phobias & Insomnia
Servicing area
Perth, Subiaco, Como & Applecross WA, and Australia-wide via online consult
---
Focus areas
Circulation
Hypnotherapist
Love
Nurturing
Lifestyle
Fitness
---
---
Fixing Lives With Hypnosis
Beverley De La Harpe is a qualified clinical hypnotherapist in Perth WA, who assists people struggling with life due the challenges it has thrown their way.
She empowers them and teaches them how to harness the power of their minds to improve their situation. Clinical hypnosis increases your self-awareness, perception or consciousness. It increases your concentration, opening up your mind to suggestions that positively improve your physical and mental wellbeing.
While you're in a hypnotic state, you are not unconscious; you are completely aware of what's going on in and around you. Contrary to popular belief, hypnosis doesn't let you do or say anything involuntarily nor does it put you under the control of the hypnotist.
A person in a hypnotic state might seem to be asleep as they lie very still, but they are very much awake. There's just a lot of activity going on in their head.
To connect with your mind during hypnotherapy, your body undergoes Ultradian Rhythms, otherwise known as a trance. While in this state, you may find yourself engaging in random thoughts or daydreams.
Everyone gets into a trance every now and then. Some examples of these would be getting home from work without any memory of your journey as your mind was elsewhere, tuning out the sounds or noise in your surroundings, or perhaps remembering something from your past with vividness that it was almost like reliving it.
If you've experienced any of these, or anything else similar, then you've gone into a hypnotic state.
When combined with NLP and counselling, hypnotherapy can help you identify the root cause of your negative thoughts and habits. This then allows you to change them into healthy patterns so that you can live a happier and more fulfilled life.
Benefits of Hypnosis
Reduces stress and anxiety
Improves anger management
Helps you overcome fears and phobias
Treats trauma caused by sexual abuse
Improves sleep quality
Promotes relaxation
Frequently Asked Questions
What is a Clinical Hypnotherapist?
A qualified practitioner who employs hypnosis to improve a health condition,
What happens during hypnosis?
A hypnotherapist puts you in a trance to recede your conscious mind and activate your subconscious mind so that you can access and shift the information contained in it. This includes your thought and behaviour patterns resulting from traumatic experiences.
What does it feel to be hypnotised?
Hypnosis relaxes the mind and body. The feeling is similar to what you experience when you're just about to doze off, or those seconds when you're between sleep and waking.
American hypnotherapist Dr. Milton Erickson describes it as "a free period in which individuality can flourish".
How can hypnotherapy help me?
Hypnosis reprograms your thoughts and behaviours. In addition, it helps you unleash your untapped talent.
Who can be hypnotised?
Anyone can be hypnotised and benefit from the experience. However, the level of hypnosis that each person experiences varies. You don't need to go too deep to modify your habits and improve your condition or situation.
Is hypnosis similar to meditation or sleep?
The brain's activity during hypnosis is different to its activities during meditation or sleep.
What skills can I develop through hypnosis?
Hypnosis develops your ability to imagine as imagery techniques are used throughout the session. It also improves your memory capacity as it motivates you to remember events that may have caused you emotional distress.
Self-hypnosis effectively cultivates your creativity. Most importantly, this type of therapy enables your subconscious mind to respond to positive suggestions so that you can make the necessary changes to improve your life.
Will I be asked to do something without my consent?
This is not possible because people who are in a hypnotic state will not do or say anything that they wouldn't when they're conscious.
Am I unconscious during a hypnotic state?
No. Your conscious mind becomes less active as you and the therapist access information in your subconscious mind to help you shift unhealthy thought and behaviour patterns caused by your traumatic experiences.
What is self-hypnosis?
All types of hypnosis are labelled as self-hypnosis. The therapist only guides you using varied techniques.
Does hypnosis require a referral from my GP?
A doctor's referral won't be necessary, but we would strongly recommend you to undergo a check-up before coming for therapy.
Will hypnosis change who I am?
Hypnotherapy can only turn you into a better version of yourself. Once you have removed your old habits and emotional baggage, you will be able to tap into your full potential and live a happier life.
Is hypnosis safe?
Hypnotherapy is a natural therapy that does not involve drugs. There have been no reports of any adverse effects resulting from hypnosis.
Book an appointment and find out how hypnotherapy can release you from your cycle of problems.
Qualifications
Diploma Of Clinical Hypnotherapy
NLP Master Practitioner
Australian Institute Of Professional Counsellors (dip)
Professional Membership
Australian Hypnotherapists' Association
HCA - Hypnotherapy Council Of Australia
THE COUNCIL OF CLINICAL HYPNOTHERAPISTS
---