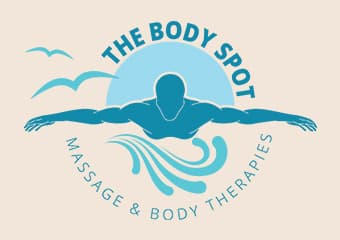 The Body Spot
100% Natural & Organic Massage and Body Therapies.Best place in Eastern Suburbs of Sydney for a great Massage.Unique Ocean Cliffside Bondi Beach location.So close to BONDI BEACH YOU CAN JUST ABOUT TOUCH IT!
The Body Spot
Servicing area
Bondi Beach, New South Wales
---
Focus areas
Pregnancy support
Love
Joy
Relaxation
Massage therapy
---
---
The Body Spot is a relaxed and friendly clinic, fabulously situated right by the ocean at the world famous Bondi Beach. Our position is second to none. Our treatment rooms are nice and cosy, our massage is great!

We are ORGANIC. All of our oils and product are made by The Love Oil Co. exclusively for the Body Spot.

Our Therapists are all highly qualified and extensively experienced. We have both male and female practitioners offering a variety of styles and techniques. We guarantee you a top quality, wholesome and totally satisfying treatment.

A treatment at The Body Spot is well worth it.

Most health fund rebates are available.


BOOKINGS BY PHONE ONLY - 0414 357 429
Appointments are available 7 days a week from 8am to 8pm
GIFT VOUCHERS ARE AVAILABLE AND CAN BE PURCHASED ON LINE AT www.thebodyspotatbondiicebergs.com OR AT THE CLINIC
---
Acupuncture ~ Aromatherapy ~ Beauty Therapy (Holistic) ~ Diet & Nutrition ~ Ear Candling ~ Flower Essences ~ Kinesiology ~ Lymphatic Drainage ~ Massage (Chinese) ~ Massage (Connective Tissue) ~ Massage (Deep Tissue) ~ Massage (Hawaiian) ~ Massage (Mobile Service), Massage (Pregnancy), Massage (Remedial) ~ Massage (Sports) ~ Massage (Swedish / Relaxation) ~ Myofascial Release Therapy ~ Reflexology ~ Reiki ~ Shiatsu ~ Spa Therapies ~ Spiritual Healing ~ Sports Structural Alignment ~ Touch for Health ~ Trigger Point Therapy

MASSAGE THERAPY

There are several therapists available at the Body Spot offering a wide diversity of treatments, style, strengths and personality. Everyone is highly qualified, professional and experienced guaranteeing top quality and attentiveness. Relax and revive at our unique ocean side location.

Prices:
1/2 hr - $42.50
1 hr - $80
1 1/2 hrs - $115
2 hrs - $145


..............................................................................

Unique to the Body Spot are our organic scrubs exclusively formulated by Love Oil Co using only the finest organic and natural ingredients. The treatment goes well with having a sauna by the pool and an invigorating dip in the ocean.. Showers are available.

SALT ROCK BODY SCRUB

Our signature scrub made from all natural ingredients including beeswax, pure honey, organic soya bean oil and Himalayan Sea Salt and pumice to slough away dead skin cells and old spray tans leaving your skin feeling, soft, smooth and polished.

Prices:
1/2 hr - $47.50


..............................................................................

THE MUD BODY WRAP

Nowhere else in the world will you be able to enjoy the luscious sensation of being cocooned in in a detoxing Deep Sea Mud Wrap or a hydrating Organic Ion Clay and Honey Wrap followed by hydrating Rosehip and Carrot seed moisturiser

Prices:
1hr - $90


EARLY BIRD SPECIAL - available 7 DAYS, 8 am and 9 am. 1 hour massage for just $65


Other Links

www.yourpilates.com.au

www.loveoilco.com
---