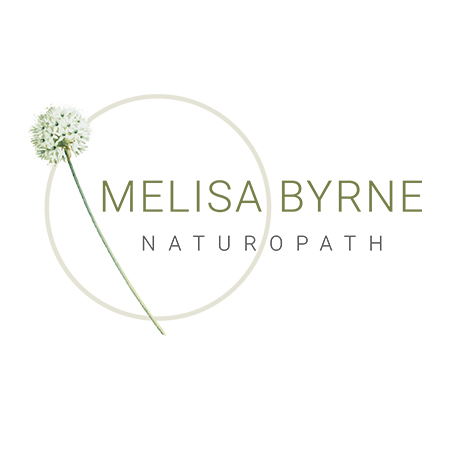 BYRNE Melisa
As a Degree Qualified Naturopath, Melisa aims to identify and eliminate the causes of illness and facilitate recovery by providing a healing environment for the individual. Naturopathy is a distinct system of medicine which recognises that in the event of illness the body possesses a self regulatory, inherent  capacity for self healing.   
Achieve Wellness with Mel
Servicing area
Golden Grove, Greenacres & northern suburbs Adelaide & Australia wide
---
Focus areas
Health goals
Pregnancy support
Infections
Anxiety
Metabolic balance
Irritability
---
---
Having optimal health is what really matters for us to live well and to do what we enjoy. For most people, keeping up with everyday demands of work, family or study can be challenging as it requires a lot of motivation and energy. If you are often struggling with fatigue or anxiety, weight issues, poor sleep, hormone imbalances, digestive issues and just getting through the day, it is likely you are not living life to the fullest. As a degree qualified Naturopath and Metabolic Balance Practitioner®,
Melisa can help guide you towards optimal health by first doing an assessment of your health which is then followed up with diet and lifestyle recommendations (and sometimes nutritional and herbal medicine prescriptions) that are safe, efficacious and evidenced based. In the 7 years that Melisa has been in clinical practice, she has enjoyed helping many people transform their health and wellbeing.
Melisa is the right person for you if you are experiencing any recurring signs and symptoms such as:
Gastrointestinal pain
Frequent viral/bacterial/fungal infections
Unexplained fatigue/tiredness
Skin complaints
Anxiety/depression
Mood swings/irritability
---
Whatever your stage of life, it is never to late to make changes with your diet and lifestyle to improve health and prevent disease.
Naturopathy can help with the following:
Digestive disorders

Infertility
Preconceptual and pregnancy care
Childhood behavioural disorders
Allergies
Recurrent infections
Auto-immune disorders
Sleep problems
Anxiety and depression
Weight management with the Metabolic Balance® program. Metabolic balance® is an individualised eating plan that is medically designed based on your body measurements, blood results and your health goals.
The 4 phase program is designed to smooth blood insulin levels so that you feel less hungry, have more energy and lose weight. Although the program is effective for losing weight it has also helped people with various health problems including type 2 diabetes, high blood pressure, high cholesterol, insulin resistance, fatigue and Polycystic Ovary Syndrome.
As a certified metabolic balance® coach, Melisa will support you through the program for three months in order to help you overcome any challenges in reaching your health goals.
---
What her patients are saying:
"I would highly recommend anyone interested in using naturopathy to see Melisa. She is realistic, approachable and has a real interest in the health and wellbeing of her patients. Melisa was able to support me by introducing small changes to make a difference to my children's health. She played a big part in our journey to help them heal."
-Rebecca
Hormone Balance and Digestive health
"Thank you to Melisa's expertise, my health has never been better! I chose to visit her after endless doctor appointments and dead ends to my issues. Melisa helped me achieve attainable lifelong health and not short term solutions. I know my body better than I have ever before. I've also gained so much knowledge from Melisa including information on whole foods, menstrual health and the importance of hormone functions; I'm beyond grateful for her service."
-Samantha
---
---