Learn how your food, exercise, sleep & stress affects your health based on your glucose biomarkers.
Now available for non-diabetics.
Join the Vively waitlist now to get a 30% discount.
Join the waitlist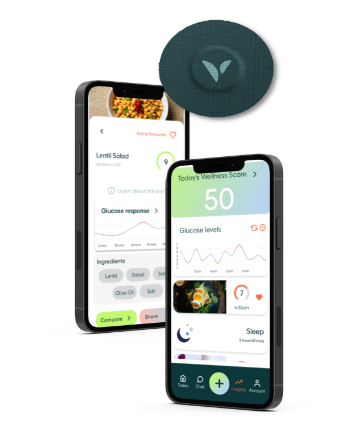 Clicking on the Send Me Details Now button opens an enquiry form where you can message Cairns Naturopathic Clinic directly
Send Me Details Now
If you're looking for a professional Swedish, Remedial or Cranio Sacral Therapy treatment an you live in the greater Cairns area, then we here at Carins Naturopathic Clinic are the ones to call
Cairns Naturopathic Clinic - Massage & Energy Healing
Servicing area
Cairns and surrounding suburbs, Queensland
---
Focus areas
Touch therapy
Stress management
Love
Well-being
Loneliness
Poor circulation
---
---

MASSAGE TREATMENTS AVAILABLE

Swedish Massage:
Swedish massage is the most common and best-known type of massage. It can be slow and gentle, or vigorous and bracing, depending on the therapists personal style and what they want to achieve. If there is a certain strength that you'd like, just let the therapists know.

Remedial Massage:
Remedial massage is a deep massage that is done to create the conditions for the bodys return to normal health after injury. Remedial massage holistically treats the whole body and traces the discomfort as far back as possible back to the original cause, healing both the cause of the disorder as well as the symptoms.


Before Your Appointment

Before your massage treatment our therapist will ask you to fill out a health evaluation form, which will include questions about injuries or other conditions that they should know about. It is important to let the therapist know if there are any areas of tightness or pain, allergies, and conditions like pregnancy before your massage treatments.


Call us on 0421 982 952 to organise your next Massage Treatment


ENERGY HEALING

Reiki Healing:
Reiki is a Japanese healing technique that is used for stress reduction and relaxation. This form of therapy involves the use of gentle touch and is based on balancing an individuals energy levels.Treatments are gentle enough to be used by people of all ages, no matter what physical, emotional or spiritual issue they're struggling with.

Pranic Healing:
Pranic healing works by correcting energy imbalances and blockages in an individuals body. By removing used-up or diseased energy and replacing it with universal life energy, this form of energey can treat a range of health conditions and ailments. Pranic healing is also used to help clear physical conditions , while also treating psychological and psycho-spiritual disorders.


What To Expect?

An energy healing session with our practitioner here at Cairns Naturopathic Clinic, takes on average 1 hour. During this time techniques from both Reiki and Pranic healing are used in your treatment session. Energy Healing can also be incorporated into your massage treatment - call us to find out more.


HEALTH FUND REBATES AVAILABLE


CRANIO SACRAL THERAPY

What Is Cranio Sacral Therapy?
The basis of Craniosacral Therapy follows the belief that everyone is born with a life force, which is also referred to in Chinese Medicine as chi. During a typical therapy session, the therapist will aim to correct any structural imbalances that may be effecting your body. In order to achieve this our therapist will place their hands on the patient, allowing them to tune into the Craniosacral rhythm.


Why Should You Give It A Try?
This form of natural therapy is used to treat many physical and emotional conditions including:

Mental stress,
Neck and back pain
Headaches
Poor circulation

This therapies main aim is to work towards ensuring that your body is functioning at 100%, creating optimal health no matter your age. As Craniosacral Therapy does not involve any spinal manipulations or adjustments but instead focuses on the use of Light-touch therapy, even the Elderly or people with chronic pain issues can benefit from a treatment.



Not sure what type of Energy Healing treatment is right for your needs? Ready to book in your next consultation? Then just give us a call or click on the 'Make an Enquiry' button below to send a message to our pratitioners
---
---