Learn how your food, exercise, sleep & stress affects your health based on your glucose biomarkers.
Now available for non-diabetics.
Join the Vively waitlist now to get a 30% discount.
Join the waitlist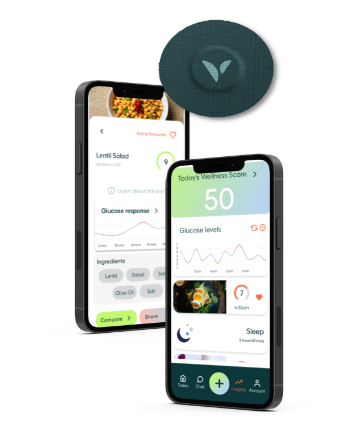 Clicking on the Send Me Details Now button opens an enquiry form where you can message Canning Vale Podiatry Clinic directly
Send Me Details Now
No matter if you want your feet tidied or your knees hurt when you walk, we here at Canning Vale Podiatry Clinic are the ones to call. Diabetic services are also available.
Canning Vale Podiatry Clinic - What We Do
Servicing area
Canning Vale, Western Australia
---
Focus areas
Joy
Growth
Veterans affairs
Well-being
Fitness
Biomechanics
---
---
Podiatrists are University trained health professionals who deal with the prevention, diagnosis, treatment and rehabilitation of foot conditions. Now for some of you this may make perfect sense but for most people you are saying okay so exactly what foot conditions?

The are the most common complaints we have on arrival at Canning Vale Podiatry Clinic are:
Can you tidy my feet?

My heel/shin/knee hurts when I walk/run?

I have diabeted and my GP says I need my feet checked

I just can't reach/see my toes anymore




"Can you tidy up my feet?"



Corns, calluses and heel fissures cause many people a great deal of pain as well as not looking so good cosmetically. We can help with this. Unfortunately there is no cure for these conditions however with careful removal of the thickened skin and advice for home treatment we can improve the condition of the skin greatly.

In the current era many people are willing to pay beauticians a large sum of money to smooth the skin on the feet. As podiatrist we are trained and very skilled in using a small scalpel blade to remove the thickened skin and enucleate the corn if required. This service will gain a rebate through your
private health insurance.



"My heel/shin/knee hurts when I walk/run?"



We have all ages of people and all levels of fitness present to us with this complaint. You don't have to be a professional sport star to suffer injuries to your lower limb. These injuries can be in the form of overuse chronic injuries or acute tears of ligaments, tendons and muscles. In some cases these injuries can be due to our foot movements throughout the walking or running cycle. If a building is built on a poor fitting
it will move and crack.

This is no different to a body standing on poorly positioned feet hence why so many complaints can be related to the poor foot position.

Our management at Canning Vale Podiatry involves an assessment of your stance and gait plus looking at wear patterns of various shoes. The treatment will then involve a variation of stretching exercises, mobilisation, change of shoes, use of orthotic therapy or a combination of these. We provide both standard off-the-shelf orthotics and fully customised orthotics.



"I have diabetes and my GP says I need my feet checked?"



Diabetes is one of the most common diagnoses made in a GP clinic, it is currently at epidemic proportions in Australia. You may wonder why you need to have your feet looked at for a sugar problem in your body. Unfortunately if not managed correctly this sugar problem can cause lots of problems with many areas of the body including the feet. We recommend seeing your podiatrist at least every 12 months for a foot health check and advice on maintaining your foot condition. We don't want you to become another foot amputation statistic of diabetes.



"I just can't reach/see my toes anymore?"



Whether it is because of a bad back, worsening eyesight, losing flexibility in the legs or just getting a slightly larger stomach! No need to worry Canning Vale Podiatry Clinic is here to help. We are able to cut your toe nails if you can't and your partner/children don't want to anymore.

This service will gain a rebate through your private health fund. On average the nails need to be cut every 6-8weeks but this does vary between people.



For more information about the best services for your needs or to organise an appointment - just give us a call!



---