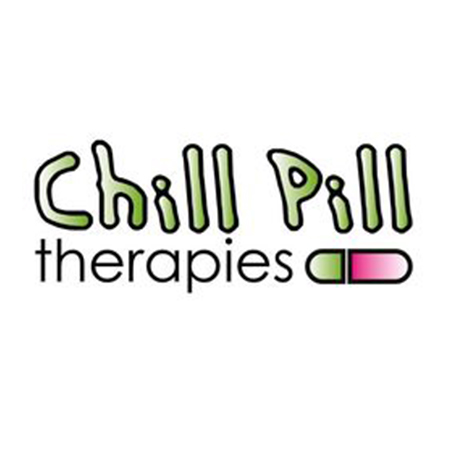 Caroline McKenna
Clicking on the Send Me Details Now button opens an enquiry form where you can message Caroline McKenna directly
Send Me Details Now
Chill Pill Therapies offers a selection of modalities aimed at improving your life starting with your mind. These modalities include healing techniques geared at non-physical techniques.
Caroline McKenna - Mind
Servicing area
Byron Bay NSW and Mosman, NSW
---
Focus areas
Circulation
Aches & pains
Sinus
Physical health
Fitness
Headaches
---
---
The Journey
A personal guide to through the body to heal your life and set yourself free
The Journey is a guided meditation utilizing NLP strategies which alleviates blocks held inside of our cells. Repressed, long held feelings and memories exhaust our cell energy sometimes transforming into physical health issues or feeling stuck in emotional patterns.
---
What can the Journey help you with?
Any part of emotional, physical or spiritual imbalance can be worked with. Constant pain and illness, negative feelings bringing about anxiety and stress.
Dissolve old, unconcious, negative life patterns that have been controlling you.
As you allieviate blocked energy and stagnant emotions, your life power will be improved and your energy returned . Your dynamic and open energies will adjust and your physical health is set to improve. Above all, you will encounter an expand your ability to experience affection, joy and delight.
Gain positive meaning from painful experiences of the past.
Free yourself from depression and anxiety
---
NLP
How do I change my mind?
The best approach to make behavioral change is by tapping into the the unconscious mind. The unconscious mind holds the way to established patterns and in addition an individuals maximum capacity.
The unconscious mind is the much bigger piece of your mind and is in charge of 97% of brain processing. The unconscious mind is the areas of memory, individual qualities, individual beliefs and emotions. The unconscious mind controls the nervous system and is in charge of physical wellbeing. The unconscious mind is your disconnected resource waiting to be brought into conscious awareness for everyday use.
We encounter the world through our five senses. This information is coded, requested and given significance in our brain by pictures, sounds, emotions, tastes, smells and words. This constitutes the language of the brain. NLP is the manner by which to utilize this language to empower you to accomplish the objectives that you want in life.
In the field of NLP there is a large number of various strategies and models, which incorporate the utilisation of language, stories (Metaphors), procedures for re-encountering feelings freely (anchoring), techniques for disposing of undesirable feelings and methods that empower the individual to expel those feelings from a memory. (Quick Phobia Cure), hypnosis and so on.
---
What Can Neuro Linguistic Programming do for me?
Clear undesirable, beliefs, attitudes and patterns and replace them with joy, direction and accomplishment in your life
Extend your self-awareness (self-regard, goal setting, study, confidence, interviews, assertivenes
Control your pain… headaches, period pain, joint pain, cancer support
Overcome your bad habits… drinking, smoking, betting, eating and weight issues
Improve your performance… profession, sports, fitness, study, decision making
Eradicate phobias and trauma
Enrich relationships with improved communication
---
EFT - Emotional Freedom Technique
Rapid relief of mental stress through tapping on the body
Depression, anxiety and fits of panic are not indications of weakness, they are indications of having needed to stay strong for a long time. We all get stuck regardless of how insightful or skilled we are.
Envision tapping your pain away… sounds weird, however it works! This distinctive and powerful tapping procedure alleviates stress and effectively is able to revitalise your Mind and Body. Emotional Freedom Technique (EFT) or 'Tapping' works with the reasoning that negative feelings are a disturbance in the energy framework—the same system of energy meridians that acupuncturists use.
---
What does a session look like?
Rather than using needles, the EFT expert has the customer tap on particular acupuncture points with their fingers, while concentrating on negative feelings, physical sensations and memories. When performed appropriately, the method frequently gives immediate alleviation.
This doesn't mean the recollections vanish, they basically lose any emotional content. Emotions like fear, or displeasure, disgrace or grief disappear. This procedure frequently allows space for understanding and empathy.
The EFT procedure works without re-damaging the client and steers away from "flooding" the client with emotions.
EFT is strikingly successful. To completely release one particular memory might take, by and large, anywhere in the range of 20 minutes to 60 minutes. These marvellous results are conceivable based on the fact that EFT goes to the core of the issue. As particular memories are released one after the other, a "generalisation effect" starts to occur, and similar memories start to lose their intensity automatically.
---
For more information about the best services for your needs or to organise an appointment - just give us a call!
Deep Tissue Massage
Remedial Therapies
Sports Massage
A firmer style of Massage focusing on releasing pain and tension or assisting in the treatment of Musculoskeletal injuries. I incorporate Trigger Point Therapy for fast and effective relief.
A foot Massage that using specific Reflex points to rebalance energy in all organs and glands of the body.
---