Member since 2010
Charmaine Doonan Kinesiology
159 Daglish St
Wembley WA 6014
Servicing area: Wembley, Western Australia
Parenting
Anxiety
Stress management
...
Want to find out my availability, pricing or opening hours? Click on Send Me Details Now to get started.
Clicking on the Send Me Details Now button opens an enquiry form where you can message Charmaine Doonan directly.
ACHIEVE YOUR HIGHEST POTENTIAL



Enhance learning/Eliminate emotional, physical & mental



stress/Anxiety/Asthma/Allergies/Headaches/Digestive difficulties/Hormonal imbalances/Pain muscles & joints/Boost energy levels/Support weight loss ~ Helping Adults & Children change old patterns to move forward free of stress and ready to enjoy life
Charmaine Doonan Kinesiology
Welcome to Charmaine Doonan Kinesiology
Kinesiology is a non-invasive healing science. Combining Western Techniques with Eastern Wisdom to promote physical, emotional and spiritual health. It encompasses a holistic approach which uses muscle monitoring techniques to identify factors which block the body's natural healing processes.
Charmaine can assist you by bringing these blocks into the conscious mind and work on removing the blockages in your energy system. In doing so stopping the recreation of the same situation over and over again enabling yourself to move forward in your life.
What happens in a Balance?
Client is fully clothed lying on a massage table.

A case history and desired outcomes will be documented during initial consultation.

Priority issue/concerns are established.

Muscle monitoring techniques will be used to determine stresses at the core of the imbalance.
Gentle techniques are used to unblock and restore your body's natural healing energy. Some clients will experience immediate relief of symptoms. Others will feel a general state of well being with symptoms gradually improving over time.
Every Kinesiology session is different as it addresses your unique pattern of imbalances in relation to your current issues and goals.
Testimonials
I tried several different therapies to relieve bad headaches. Kinesiology was the therapy that finally helped relieve the pain. Thanks charmaine Justine

My 8 year old son was suffering from anxiety and behavioural issues and his self-esteem was very low, after taking him to Charmaine for some kinesiology sessions his whole world changed - not to mention mine! He was calmer and less anxious almost immediately. His behaviour became better than we had seen it in a long time and he was able to settle himself at bedtime for a good nights sleep.
I would recommend kinesiology to anyone, I have not only seen the benefits for my son, but have also seen Charmaine myself and find it very beneficial to my health and well being. K. Setter

"  Since starting kinesiology with my daughter we are now enjoying the benefits of a calmer, more assured and relaxed child. All the positive parenting and teaching techniques seemed to be ineffective with her and only lead to frustration and her loosing control of her behaviour. The impact of this behaviour on our family was incredible up until we started our sessions with Charmaine.  She now embraces big and small issues with a lot more ease.  She is not the most willing participant but the  positive effects are almost immediate for her.
We now visit Charmaine on a very regular basis and this gives her the balance in life she needs so she can handle all life's challenges and me a peace of mind."
Jodi Cable -Teacher



I have no idea why or how it works, it just does
My daughter has had a few problems which traditional medicine has not been able to treat successfully. Through a course of treatment of kinesiology I have seen a huge improvement in my daughter. I have also had a few balances, and although I was a bit sceptical at first I am now totally convinced that kinesiology works.Lou

Qualification details


QUALIFICATIONS

Diploma of Kinesiology
Diploma of Teaching
Registered AKA practitioner
Advanced Accupressure
Neural Organisation Technique - NOT
Leap Brain Integration 1 2 3 & 4
Working with children check
Health fund rebates available ~ check with your health fund

---

Service categories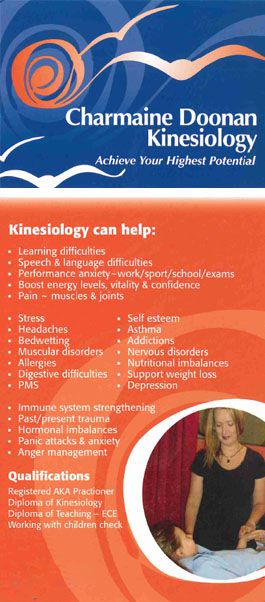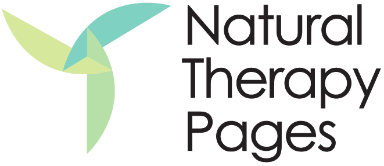 Charmaine Doonan Kinesiology