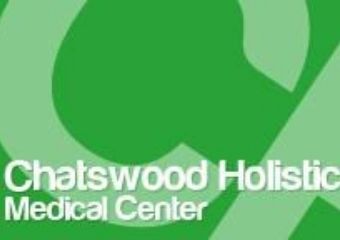 Want to find out my availability, pricing or opening hours? Click on Send Me Details Now to get started.
Send Me Details Now
Clicking on the Send Me Details Now button opens an enquiry form where you can message Dr Tony Goh directly
Chatswood Holistic Medical Centre offers a range of holistic medical services which complements and supports one another while restoring balance to your body. Send an enquiry online or call to book.
Holistic, Naturopathic & Traditional Chinese Medicine Doctor
Servicing area
Chatswood, Crows Nest, Artarmon, St Leonards, Killara, Gordon, North Sydney, Lower North Shore
---
Focus areas
IVF support
Fertility issues
Women's hormones
Fertility acupuncture
Chinese herbal medicine
Naturopathic nutrition
---
---
Dr Tony is an experienced Traditional Chinese Medicine practitioner in Chatswood, NSW specialising in acupuncture, herbal medicine, women's health, and nutrition.
It is traditional complementary medicine in which the life force energy called Qi, flows through the body. A Qi imbalance can lead to disease and illness.
The concept of a healthy balance is fundamental. By treating each patient specifically, Traditional Chinese Medicine seeks to restore this balance.
Services Offered
Acupuncture
The ancient art of acupuncture involves the use of thin needles to penetrate the skin and aid the body's natural healing processes.
Acupuncture treatment improves health by increasing the flow of Qi within the body.
Several studies have found that acupuncture has therapeutic benefits when used to treat the following:
Anesthesia and chemotherapy-induced nausea
Tennis elbow
Fibromyalgia
Myofascial pain
Osteoarthritis
Low back pain
Carpal tunnel syndrome
Asthma
Pain after dental surgery
Addiction
Headaches
Menstrual cramps
Moxibustion
During moxibustion, dried Chinese mugwort leaves called "moxa" are burned on or near the surface of the skin.
This treatment aims to warm the body, promote Qi flow and remove pathogenic influences.
Moxibustion and acupuncture are often performed together in the same session if the diagnosis and treatment plan allows it.
When used together, these therapies complement one another and are more effective.
Moxibustion is beneficial in the following conditions:
Pain caused by injury or arthritis
Digestive disorders
Gynaecological problems
Colds and flu strains
Cupping
During a cupping treatment, a cup is placed onto the skin and then heated to create a suction that facilitates the flow of "qi" in the body.
Heat is applied through fire, alcohol, herbs, or paper that is positioned into the cup.
Upon removing the fire source, the heated cup is placed directly on the skin.
Today, there are two main types of cupping:
Dry cupping is a suction-only technique.
In wet cupping, suction is used along with controlled medicinal bleeding.
Your practitioner, medical condition, and preferences will determine which method is used.
Acupuncture treatments sometimes include cupping. Cupping therapy is appropriate both for healthy individuals and for those with medical conditions.
Common ailments and systemic conditions that may benefit from cupping therapy include:
Headache
Lower back pain
Neck pain
Knee pain
Hypertension
Rheumatoid arthritis
Diabetes
Mental disorders
Hypertension
Musculoskeletal injuries and pain
Digestive and reproductive issues
Skin conditions
Side effects usually occur during or shortly after treatment. You may feel lightheaded or dizzy after treatment. Sweating and nausea are also possible.

Sometimes, bruising and circle marks may appear on the skin but will go away after a few days.
Traditional Chinese Medicine includes many methods designed to help patients regain and maintain health.
Send an enquiry to Dr Tony to discuss which treatment is best for your condition or learn more about his services.
---