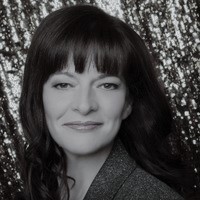 Member since 2006
Cherie Richey-Lowe Hypnotherapist
Cherie Richey-Lowe
Suite 54
15-17 Terminus st
Castle Hill NSW 2154
Servicing area: Servicing Castle Hill & surrounding suburbs.
Focus area:
Telehealth
Online consultations
stop smoking
...
Hypnotherapy and NLP can assist in a wide range of issues from eliminating addictions such as, smoking and sugar, to freeing you from stress and tension. Hypnotherapy can also assist you in gaining relief from many of the symptoms associated with perimenopause and menopause.
Sessions available in the Castle Hill office or Online.
Cherie Richey-Lowe Hypnotherapist
---
The Mind is a Great Healer - Hippocrates, the Father of Medicine
---
Each of us has an infinite amount of resources available to us that we can use to enrich our lives, achieve success and help maintain our health and wellbeing. One of the major resources available to us is the power of the mind.

Unfortunately, sometimes there can be things in our lives that prevent using this power.

Through the use of hypnosis, you can remove those barriers and tap into the unlimited powers our mind has to offer.

CRL Hypnosis can assist you to achieve positive results in a range of issues these include:
Quit Smoking
Leader in online services
Perimenopause and Menopause
Sugar addiction
Stress Management
Relaxation
Phobias
Performance Enhancement Equestrian
Abolishing fear of medical procedures and dental work
About Cherie Richey Lowe and CRL Hypnosis
---
CRL Hypnosis is a successful hypnotherapy practice that has been operating out of Castle Hill for the past 19yrs. The practice has been providing the community of Castle Hill and the surrounding communties with assistance to achieve their desired outcomes. The Principal of CRL Hypnosis, Cherie Richey-Lowe, is an experienced Clinical Hypnotherapist, a certified NLP Practitioner and the founder of Horse Assisted Therapy (HAT) (a specially designed programme to assist clients to be more confident in their day to day challenges).

CRL Hypnosis offers a professional, caring, and insightful environment to all its clients. The range of services offered includes Clinical Hypnotherapy, Neuro Linguistic Programming (NLP), Thought Field Therapy (TFT) and assisted Animal therapy.

Cherie holds a Diploma in Clinical Hypnotherapy. In addition to her qualifications as a Clinical Hypnotherapist, Cherie is an accredited Clinical member of the PCHA.

In assisting her clients to make the changes they require, Cherie can call upon many modalities such as: Hypnoanalysis, Neuro Linguistic Programming (NLP), Cognitive Behavioural Therapy (CBT), Transactional Analysis (TA), Ego State Therapy, and Thought Field Therapy (TFT). The exact mix of therapies / modalities is customised for the individual client. In many other areas, it is the client who has to fit the therapy - not so at CRL Hypnosis.

Over the years, CRL Hypnosis has successfully provided clients with assistance for a variety of issues, such as: ongoing health conditions, stop smoking, ditching sugar addictions, relaxation, performance enhancement, and relief from some of the symptoms associated with menopause.

What is Hypnotherapy ?
---
Hypnotherapy is a way of harnessing your inner energy to help your body through relaxation and positive thought.

Hypnotherapy allows you to unlock the wealth of potential power contained within your subconscious mind

Hypnotherapy can be beneficial alongside both conventional and other alternative treatments.

Who can Hypnotherapy help ?

Help is at hand for everyone !!

Hypnotherapy can help people of all ages, from young children to the elderly

Misconceptions & Truths

Misconception

You have no control when you are in a hypnotic state.

Hypnosis, as a therapy, is new.

The hypnotic state (trance) is an unnatural and alien state.
Truth

You are in total control at all times and completely aware of what is going on around you.

Hypnosis, as a therapy, has been utilised to help people for well over a century

A hypnotic trance is a natural, relaxed state, somewhat like daydreaming or being engrossed in a good book. It is nothing like you see in the Movies !!
Benefits of Hypnotherapy

Hypnotherapy is a safe, non-invasive method of dealing with many medical and emotional complaints.

Hypnotherapy allows you, the individual, to take a positive role in your own treatment.

Hypnotherapy can be most beneficial with respect to relaxation, pain management, behaviour modification and performance enhancement.

Hypnotherapy is effective for:
Quit Smoking
Leader in online services
Relaxation
Perimenopause and Menopause
Stress Management
Weight Management
Phobias
Anxiety
Equestrian Performance
Quit Smoking
---
So you have had enough. You are determined to quit but have tried everything else: patches, gum, medication you have even tried going cold turkey !! Now you have decided that hypnotherapy is your last hope to become nicotine free.

I often ask my clients the question, Why they didnt try hypnotherapy first?

Hypnosis is an extremely powerful ally in the fight against nicotine addiction and habitual smoking.
Various studies throughout the world have shown hypnotherapy to be an effective method to help people quit smoking. It is a permanent, reliable and safe method that does not rely on the use of chemicals to overcome those dreadful cravings. The beauty of hypnotherapy as a quit smoking method is that it not only addresses the chemical dependence of smoking, but it also deals with the behavioural / habitual aspects which many smokers find so hard to break.

Unlike many of the other approaches to quitting, hypnotherapy has no side effects. Using hypnotherapy to quit smoking can be a pleasant and enjoyable experience.

Despite the fact that hypnotherapy is such a successful way of quitting smoking, I have found that it generally takes more than one session to kick the habit. Based on this experience, I have developed a two-session programme to ensure that you enjoy the very best results possible.

For further information about the two-session package deal, contact me on either 0422 547 678 or via the following email: cherie1@crlhypnosis.com.au

Equestrian Excellence
---
Whether you are a nervous rider seeking to become more confident in the saddle, or an experienced competitor looking for that extra edge, hypnotherapy can help you.

Hypnotherapy can assist you and your horse to achieve your personal best by allowing you to develop positive belief systems and dispel your fears / anxieties (both of injury and of failure). Most importantly, hypnotherapy can help re-channel all that nervous energy - for good rather than evil !!

Riding, like any other skill, is based on confidence, self-belief, focus and consistent performance. By using hypnotherapy and other modalities such as Neuro Linguistic Programming (NLP) you can build on these aspects of your riding and enhance your skill levels, markedly.

Through the use of hypnotherapy and other cognitive and behavioural methods, you can develop relaxation skills, build your self-confidence and mentally rehearse what you want to achieve and see yourself successfully reaching your goals.

By modelling excellence and developing positive mechanisms in your riding, you will find that you will achieve a far greater degree of consistency and repeatability each time you ride. These visualisation and modelling techniques are particularly useful ways of addressing the mental strengths that allow improvement and success to occur.

The beauty of hypnotherapy in the equestrian context is that it addresses issues in a non-threatening, safe and supportive manner and is suitable for all disciplines, all skill levels and all ages.
NLP
---
What is NLP ?

Neuro-Linguistic Programming (NLP) combines the three most influential components required to produce a human experience: neurology (thoughts), language (words) and programming (actions).

NLP is about the achievement of goals and gaining wisdom by dispelling the limitations that our perceptions place on us. NLP is a way of enriching the choices that you have and perceive as available in the world around you. It provides tools and skills for the development of individual excellence and the setting and achievement realistic goals through the establishment of simple models for viewing and understanding our perceptions and reality.

By being attuned to our perceptions, we can bring about self-development and change that can allow us to work towards being the person we really want to be.

NLP is an extremely effective way of ridding ourselves of all those thoughts and fears that hold us back and prevent us from achieving our goals and realising our dreams.

How does NLP work ?

NLP is based on the way humans interpret and use their senses. It pays particular attention to the way in which we understand, appreciate and express the signals that we receive from our senses through our neurological system and how we communicate these thoughts and feelings with ourselves and other people. NLP proponents believe that the interplay between what we perceive and how we express it (consciously and subconsciously) determines how we act in response to any given situation especially if the language we use creates negative perceptions. In essence, NLP explores the way our thoughts are affected by our language and how their interplay affects our behaviour and actions.

Words are anchors for our experiences as they reflect our ideas and understanding. This means that they reflect what we perceive. This perception is not an objective view of reality; it is merely a perceived reality. Unfortunately, people respond to their experiences, not to the reality of a situation itself they respond to their perception of reality.

It is these perceived realities that constantly tend to hold us back or limit us in achieving our goals. The language that we use, both consciously and subconsciously, can act as a direction or signpost to the way we act. These directions can be either positive or negative. Perhaps the best example of this is the old adage of seeing the glass half full, rather than half empty.

It is through the use of these positive signposts that individuals allow themselves to develop positive perceptions, rather than the all too familiar negative views that limit what we do and what we achieve. Essentially, by changing the language that we use, and viewing something in a more positive light, we can alter the limiting affect that the words have on our actions. If we can frame something in positive language we are more able to perceive positive outcomes rather than negative ones.
Qualification details

Diploma Clinical Hypnotherapy
Certified Practitioner of NLP
Certificate Thought Field Therapy
Certified Hypnobirthing Practitioner
---
Service categories
This practitioner provides online consults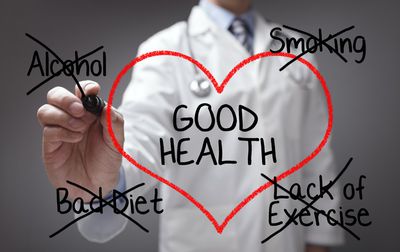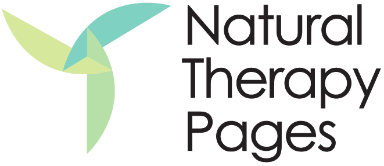 Cherie Richey-Lowe Hypnotherapist