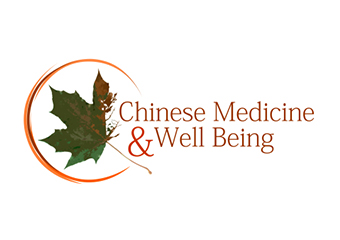 Chinese Medicine & Wellbeing Centre
This account is currently inactive on Natural Therapy Pages, but you can browse from hundreds of other practitioners in your local area.
Search for practitioners in Melton
Chinese medicine is a natural, effective medicine that has diagnosed, treated and prevented illnesses for over 2000 years. According to Chinese medicine principles there is an energy flow in the body called Qi, and through lifestyle, stress, and environment the flow of Qi can become unbalanced resulting in ill health. It is these subtle changes in the body that Chinese medicine identifies, detecting and correcting imbalance in the energy flow often before physical symptoms become present. The underlying cause of a condition, not just the symptoms, are recognised assisting in the development of a customised treatment plan for long lasting, improvements to health and wellbeing. Chinese medicine uses various modalities, either on their own or in combination to deliver a holistic service to address your health needs and goals. Learn More 
Chinese Medicine & Wellbeing Centre
Focus areas
Cosmetic acupuncture
Anxiety
Muscle tone
Chinese herbal medicine
Fertility support
Complementary
---
---
ABOUT
Welcome to the Chinese Medicine and Wellbeing Centre. Our aim and passion is to empower our clients to improve their quality of life and to achieve their health and wellness goals. Working alongside western medical practitioners gave us the opportunity to identify gaps in the current health care system. Eastern and western medicine have strengths and weaknesses, so it is beneficial to integrate the two for a more holistic diagnosis and treatment.
We were drawn to practice Chinese medicine as it supported our vision, providing a unique way of understanding health, sickness and the body. Chinese medicine and acupuncture is effective in treating current conditions as well as preventative care. This has given us the ability to provide a continuous health service to support our clients in improving and maintaining their health long term. All our practitioners are registered in acupuncture and herbal medicine with the Chinese Medicine Board of Australia.
Eisa Alingcastre
Eisa has over 15 years of experience in Chinese medicine practice. Eisa have particular interests in providing health care for clients who need fertility support. Her goal is to increase their chance of becoming pregnant, reduce morning sickness and promote a healthy delivery. Chinese medicine can also be practiced alongside IVF, to increase the chance of egg production, embryo formation, and the success of embryo implantation. More importantly, help clients cope with the stress and anxiety that they may experience during IVF treatments.
Nelson Alingcastre
Nelson incorporates life coaching with Chinese medicine practice. Life coaching identifies the underlying mental or emotional cause of physical symptoms. As a complementary therapy, life coaching will enhance the effectiveness of Chinese medicine treatments. In the long run, clients will be empowered to become more aware of the underlying causes of their health conditions. Nelson will work alongside and support clients to make lifestyle changes for long term health goals.
---
SERVICES
Acupuncture Whether you have a current health condition that needs to be addressed or would like to improve your general well being, acupuncture provides many benefits. Acupuncture can relieve symptoms drug free, by stimulating the body's own healing power to improve and restore the flow of Qi and blood to the body and internal organs.…
Whilst Acupuncture is generally more effective in influencing the external part of the body, such as soft tissue and muscles, aches and pains, Chinese Herbal Medicine is generally more effective in targeting the interior of the body, such as: Digestive problems Respiratory conditions Immune system weakness Fertility problems Chinese herbal medicine is a natural product…
Cupping is applied to certain acupuncture points as well as to parts of the body that have been affected by pain, removing any stagnation in the body and improving the flow of qi. This treatment also helps to rejuvenate certain meridians and organs to improve their functioning. Cupping also promotes effective functioning of the lymphatic…
Moxibustion is where a herb (Mugwort) is rolled up into a cone, applied on the skin or needle and is lit up to provide heat to the acupuncture point, meridian and organ. The various moxibustion techniques creates a nice warm feeling around the area, beneficial in treating swelling and conditions aggrevated by cold. For example,…
According to Chinese medicine food is considered to be medicinal, every food having a certain property that can either have a positive or negative influence on our health. For example, if you have pain in your body that gets worse during cold weather, it is not advisable for you to eat cold refrigerated food and…
Subtly reduces the appearance of aging by detoxing the face and skin, promoting collagen production, enhancing blood circulation and improving muscle tone. Treatment programs also include an holistic assessment to identify and address issues that influence the health of the skin and face, such as diet and lifestyle.
---
For all enquiries contact us today!
---