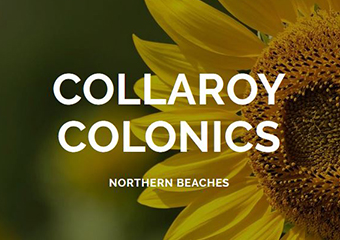 Clicking on the Send Me Details Now button opens an enquiry form where you can message Jan Osmond directly
Send Me Details Now
Jan believes in maintaining and promoting good health through a balanced, healthy diet, exercise, good hydration and sleep. Her colon hydrotherapy services are designed to complement these foundations of good health to help you detoxify and better achieve your wellness goals.
Colon Hydrotherapy Clinic
---
Focus areas
Wellness
Anxiety
Muscle tone
Aches & pains
Bloating
Parasites
---
---
About Collaroy Colonics
Collaroy Colonics on the Northern Beaches of Sydney is owned and operated by Jan Osmond, a highly skilled and trained therapist with over 40 years' experience in colon hydrotherapy.
Collaroy Colonics operates a closed colon hydrotherapy system.
Health benefits of colon hydrotherapy include:
Improved weight management


Improved complexion


Improved digestion


Relief from aches and pains


Control of yeast and candida


Increased energy and vitality


Jan Osmond
Therapist
Jan has been a colon hydrotherapy therapist for over 10 years and involved in colon hydrotherapy for over 40 years - and has considerable knowledge and expertise in the field.
Her own health journey introduced her to the benefits of colon hydrotherapy when she was in her twenties. Jan has worked with hundreds of individual patients which has given her a unique and comprehensive understanding of how improved colon health can improve a variety of health conditions. In essence Jan has dedicated her career to helping others achieve better health outcomes through colon hydrotherapy.
Jan's professional and personal approach is tailored to help people with all sorts of specific issues including constipation, bloating, chronic fatigue, depression, digestive problems and anxiety.
What is Colon Hydrotherapy?
The overall health of the body is connected to the condition of the gastro-intestinal tract in general and the colon in particular.
If we ate properly at all times we wouldn't have to worry about the bowel, but most of us don't eat the right food nor do we get the proper exercise. The result is our bodies build up waste products creating toxins in the system.
Toxins undermine our health. The effect of toxins in the body can lead to constipation, bloating, gas, fatigue, weight gain, excessive mucous, headaches and poor skin – just to name a few ill-effects.
Colon Hydrotherapy is an extended and highly effective form of colon cleansing. Collaroy Colonics uses a closed colon hydrotherapy system which is often preferred by clients. It involves the process of infusing warm filtered water into the rectum. Colon Hydrotherapy improves muscle tone, reduces stagnation and bacterial build-up in the colon and generally promotes colon health.
Colon Hydrotherapy can be an effective way to treat disease and promote wellness, however it is important to ensure that this therapy is supported by maintaining a balanced diet of fresh fruit, fresh vegetables and an ample supply of fibre. Indeed, fibre is well recognised as one of the best nutrients to maintain regularity and prevent constipation. Water-soluble fibre can lower cholesterol by as much as 15%.
An effective body-cleansing program involves a healthy diet supported by regular exercising. However, the detoxification process is assisted by Colon Hydrotherapy which will help in easing the adverse side effects of constipation and other digestive problems.
Testimonials
"When I finally found Jan's in 2008 I didn't have any specific issues. My aim was colonic health. Jan was very open from the start which allowed me to feel very comfortable under her care. I always go to her with questions, and I know with her background as well as her colonic therapy education that I will always be getting the right answers.
Jan is so knowledgeable and has taught me so much about nutrition, parasitic conditions in the body, and has given me great referrals and advice. I wholeheartedly recommend Jan as a Colonic Therapist. She and her treatment space is welcoming and comfortable. Go ahead and make your appointment with her, you will not regret it!" Tracy Gough
Opening Hours
Tuesday 8AM – 5PM


Wednesday 8AM – 5PM


Friday 8AM – 5PM


Saturday 8AM – 2PM


---
Contact Jan at Collaroy Colonics today to make your appointment and begin a journey to a better you.
---