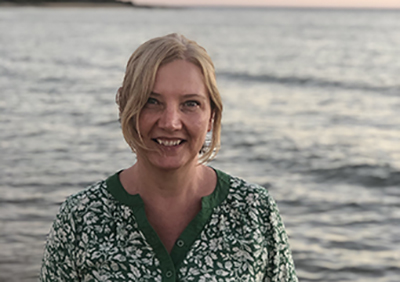 Craniosacral Therapy Brighton
Want to find out my availability, pricing or opening hours? Click on Send Me Details Now to get started.
Send Me Details Now
Clicking on the Send Me Details Now button opens an enquiry form where you can message Megan Arnel directly
I am passionate about health and have 25 years experience in bodywork and healing modalities including Biodynamic Craniosacral therapy, Rolfing and Massage
Biodynamic Craniosacral Therapy Brighton
Servicing area
Brighton East
---
Focus areas
Stress management
Tinnitus
Adults
Posture
Emotional wellbeing
Relaxation
---
---
I am offering Craniosacral therapy and Rolfing . I often combine them to achieve the best possible outcome for your individual needs.
<
---
Biodynamic Craniosacral therapy
Byodynamic Craniosacral Therapy (BCST) is a gentle and holistic approach to body work.
BCST is an advanced therapy that combines western understanding of the body with mindfulness and an appreciation that the body knows how to heal itself given the right touch and space. Health is always present and Craniosacral therapy can help you to reconnect with your health. As your Body awareness amplifies you will notice what is being held or restricted in your body or areas of health and vitality. With this awareness change is possible.
The human body holds an innate intelligence that has the potential to heal your body and is always with you. A BCST therapist will gently hold on various places in your body such as you feet, sacrum or cranium and feel and listen through the hands to the body's nervous system, soft tissues, bones, fluids etc to gently allow resolution of stress and pain to resolve.
BCST will help to resource your body as it follows the natural priorities of healing as directed by your body and physiology.
BCST is effective in Resolving past held trauma. Experiences that have been too overwhelming to cope with can remain in your system ,if unresolved at the time. This can lead to anxiety , depression or areas of dissociation within your body .BCST can help you to reconnect with your body in a gentle and affective way without the need of revisiting the trauma verbally.
Bcst is very affective in working with chronic pain, by calming your nervous system and helps you to feel more connected and safe in your body which can turn down pain signals.
Although gentle in touch it can have profound benefits for your entire body and treat a multitude of conditions. BCST is so gentle in gentle nature that it is great for babies, children and adults.
Health is never lost and with skilful touch your body can be guided back to health.
I undertook a 2 year Craniosacral Therapy training ( recognised worldwide.) I am an assistant tutor for bodyintelligence training 2 year Diploma. I have taught in Malaysia and I am currently a lead teacher on a 2 year Diploma of biodynamic Craniosacral therapy course in Melbourne.
BCST is highly beneficial for:

Panic attacks and anxiety
Calming your nervous system
Pregnancy and post birth support
Help resolve past trauma held in the body
Body awareness and embodiment
Increase in energy health and vibrancy
Simplicity..... the biodynamic approach to craniosacral therapy
The evolution of the biodynamic approach to Craniosacral therapy is primarily in embodied listening. The beauty of this therapy is in its simplicity and the practitioner being neutral in their listening.
The best outcome for the client is to be with the power of their own health .The human body is highly intelligent and health is always availiable.
For the practitioner it means being in relationship with the whole body , providing a calm and embodied presence , holding a spacious light touch and inviting stillness and health. The practitioner is also in relationship with biology and movement of the tissues.
I believe the body has enormous potential to heal itself when feeling safe, heard and given light spacious and non judgemental touch .
Many of us are in a state of hyperarousal or stress in everyday life. Being in chronic pain or regularly feeling anxious can stop you from feeling embodied and calm. Being in touch with your own internal body sensations will create feelings of safety and health can help you to heal.
These senasations are happening within us at all times and to have more awareness of them will help us to regulate ourselves and to feel more embodied , healthy and whole.
The human body runs best when it is fully present and embodied. It is then that we are able to reconnect to our own unique body and the underlying health within it.
Biodynamic craniosacral therapy can help you to do this in a safe, calm and resourced way.
---
Rolfing
Rolfing is a soft tissue bodywork which aims to balance your posture and help you feel freer in your body. The primary goal of Rolfing is to realease lifelong structural patterns.It is highly effective in correcting your posture which will decrease pain and increase energy and restore health to your fascia
A Rolfer will work on the connective tissue to free up areas that have become shortened or restricted due to past injuries, ageing, poor posture, gravity and much more. Our fascia ( connective tissue which surrounds every muscle, joint and organ) can become restricted and shortened over time, which effects fluid balance and our overall ability to move freely. The fascia therefore may not be able to glide as freely and smoothly as it should. Rolfing can help to free up the fascia and bring back health.
During the course of our lives our bodies can experience stresses and strains ,injuries and trauma. If these stresses are not resolved at the time it can become locked in the body and Rolfing will help to unblock and to free your body.
My style of Rolfing is very gentle and is not painful. The most affective way to create long term health is for you to feel comfortable, safe and embodied.
I have found the combination of Craniosacral therapy and Rolfing to be very beneficial to address many issues. The one hour Rolfing is very gentle and will help your tissues to relax and for you to feel calm and more embodied. Then the Craniosacral therapy 30 minutes will help to calm your nervous system, help you feel more embodied and safe and connected in your body .
"When the body gets working appropriately the force of gravity can flow through then spontaneously the body heals itself "
Dr Ida Rolf founder of Rolfing
I trained at The Rolf institute in America and have over 22 years experience as a Rolfer.
Rolfing is highly beneficial for:
Embodiment and relaxation
Increasing flexibility feeling light and spacious
Back pain, headaches, joint issues, fibromyalgia etc
Resolve past Injuries and restrictions
Posture alignment
The effects of ageing and gravity on the body
Emotional release
Improve Overall health and wellbeing>



---

Investment in your health

$100 - Craniosacral Therapy 1 hour
$ 80 - Babies and children 50 minutes
Combination Session
$140 - Combination Rolfing and Craniosacral Therapy 1hr Rolfing and 40 min Craniosacral therapy.

Health rebates apply with all health funds
---
Services
Biodynamic Craniosacral therapy
1hr
Biodynamic Craniosacral therapy session
Qualifications
Diploma Of Remedial Massage
Diploma Rolfing
Diploma Biodynamic Craniosacral Therapy
Degree Visual Arts Teaching Melbourne University
Professional Membership
Pacific Association Of Craniosacral Therapists
AMT - Association Of Massage Therapists
---