Member since 2006
Dapto Remedial Therapies
Elad Haas
113 Princes hwy
Dapto NSW 2530
Servicing area: Dapto and surrounding areas
Want to find out my availability, pricing or opening hours? Click on Send Me Details Now to get started.
Most people would agree a massage makes them feel good. But many don't realise exactly how good regular massage is for their overall health.
Dapto Remedial Therapies - Massage
---
Why Try a Massage Treatment?
Massage. Most people would agree a massage makes them feel good. But many don't realise exactly how good regular massage is for their overall health. How about if they knew massage could improve performance, aid recovery, prevent and eliminate injuries, reduce stress and even enhance metabolism and circulation!
With so many alternative health treatments available it's little wonder people get confused about where to go when they're not feeling the best. But, while new health therapies continue to emerge, think about this. The Chinese began using massage to heal the human body as long ago as 5,000BC and it's still being used today. Now there is something to be said about that.
---
Remedial Massage
When muscles become knotted and tense or damaged, remedial massage provides a healing treatment that can be gentle or strong, deep or shallow. Remedial massage holistically treats the body. The Massage Therapist endeavours to identify the original biomechanical dysfunction, thus healing the cause of the disorder, as well as the symptoms.
Remedial Massage uses several specialised techniques to locate and repair damage to muscles, tendons and joints. Passive joint stretching moves are also used. Massage therapy supports and speeds up the body's own repair mechanisms
---
Pregnancy Massage
(or prenatal massage) has been shown to be beneficial in helping ease the aches and pains women can experience during pregnancy. Regular massage treatments may help reduce back pain, headaches, leg cramps, swollen feet and ankles, and insomnia.
The nurturing nature of massage can also provide emotional support, especially in times when so many physical and hormonal changes are taking place.
Our clinic uses a pregnancy pillow, which is placed on top of our treating tables for comfort of the client. So the female is able to lay face down with baby supported.
---
Deep Tissue massage
is a type of massage therapy that focuses on realigning deeper layers of muscles and connective tissue. It is especially helpful for chronically tense and contracted areas such as stiff necks, lower back tightness, and sore shoulders.
Some of the same strokes are used as classic massage therapy, but the movement is slower and the pressure is deeper and concentrated.
When muscles are stressed, they block oxygen and nutrients, leading to inflammation that builds up toxins in the muscle tissue. A deep-tissue massage helps loosen muscle tissues, release toxins from muscles and get blood and oxygen circulation properly.
Because many toxins are released, it's important to drink plenty of water after a deep-tissue session to help eliminate these toxins from the body.
---
Hot Stone Massage
Heated smooth, flat stones are placed on key points on the body. The massage therapist also holds the stones and uses them to massage areas of the body.
The hot stones are usually made of basalt, a type of rock that is rich in iron, so they retain heat. River rocks are normally used because they are so smooth - they have been smoothed over time by the river's current.
The stones are immersed in water and heated in an electric heating device until they are within a certain temperature range. The stones may be placed at specific points on the back, in the palms of the hand, or between the toes.
The heat warms and relaxes the muscles, which allows the therapist to apply deeper pressure, if desired.
The warmth of the hot stones improves circulation and calms the nervous system. Many people find the warmth of the hot stones to be comforting and very relaxing.
Hot stone massage is suited to people who tend to feel chilly or who have cold feet. It's also suited for people who have muscle tension but prefer a lighter massage. The heat relaxes muscles, allowing the therapist to work the muscles without using deep pressure.
People also get hot stone massage for a variety of health conditions:
Back pain and aches

Poor circulation

Osteoarthritis and arthritis pain

Stress, anxiety and tension

Insomnia

Depression
---
Fees
Remedial Massage
1 Hour Remedial Massage - $75
½ Hour Remedial Massage - $45
1 Hour Pensioner/Discount rate - $65 Remedial Massages only
1/2 Hour Pensioner/Discount rate - 40 Remedial Massage only
Hot Stone Massage
1 Hour Remedial Hot Stone Massage - $90
For more information about the best services for your needs or to organise an appointment - just give us a call!
---
See Also...
Dapto Remedial Therapies - Chiropractic Services
Chiropractic is a health profession that is involved with the diagnosis, treatment and prevention of musculoskeletal disorders, and the effect of these disorders on the nervous system and general health.
Dapto Remedial Therapies - Naturopathy
I believe total health can be achieved by supporting the body on all levels. I have great passion for food as medicine and try to educate my clients about the importance of it, and living a healthy balanced life as part of a long term wellbeing strategy.
About Us
Come on into Dapto Remedial Therapies today - Our friendly staff are waiting to serve you -
---
Service categories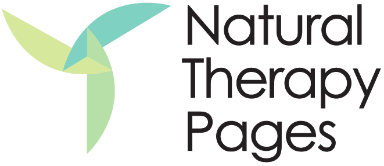 Dapto Remedial Therapies