Dorothea Lucaci | Healing Arts
Belgrave, Greater Melbourne VIC 3000
Servicing area: Virtual services available globally. In person services available in the Greater Melbourne area
Growth
Stress management
Mantra
...
Want to find out my availability, pricing or opening hours? Click on Send Me Details Now to get started.
Clicking on the Send Me Details Now button opens an enquiry form where you can message Dorothea Lucaci | Healing Arts directly.
I offer bespoke Energy Medicine and Astrology Sessions based on an intuitive and collaborative conversation about where you are at and where you want to be.
The work we do is aimed at clearing the history and programs that don't work so that you can expand your mind, elevate your emotions and create healthy mental and behavioural patterns that lead to achieving the lifestyle, emotional state, spiritual and personal growth you want.
Dorothea Lucaci | Healing Arts
In my experience, a holistic approach to personal and spiritual growth, self-awareness, and wellbeing is the most effective pathway to inner harmony and lasting change.
Together we work on creating alignment and replacing unhealthy patterns, beliefs, and unconscious programs with positive and expanded states, so that your inner landscape becomes an abundant place from which you may flourish.
ABOUT ME:
Hi, I'm an Alternative Healing Artist, Musician, Astrologer and Writer who has studied a broad range of modalities over the past seven years of my practice.
I'm Certified as a Reiki Master, Sound Healing Practitioner, Astrologer, Advanced Theta Healing Practitioner, Access Bars Practitioner, and Integrative Hypnotist and Life Coach. In addition to these modalities I've also studied Past Life Regression, the Akashic Records, Eastern Spiritual Lineages, and hold a Bachelor of Social Science and Psychology.
A traveller at heart, I've spent much time exploring the world and experiencing its diverse cultures. I settled in New York City for over a decade where I enjoyed a successful career as a wardrobe stylist, before returning to Australia to establish my base at home.
While living in the World's Fashion Capital I discovered a Mecca for Wellbeing and Alternative Therapy, this discovery came as a blessed during a challenging time of transitioning into a life that felt authentic, soulful and heart-based.
I seized the opportunity to study with many world-renowned teachers who came to share their craft right at my doorstep. And take great pleasure in sharing the wealth of knowledge and experience I have acquired on my own transformation journey with others, like you.
MORE TO KNOW...
I offer Sound Baths, workshops and events through Dreaming Moondance, to find out more, or join an event please see
ALL SESSIONS EXCEPT ACCESS BARS ARE ALSO AVAILABLE VIRTUALLY.
SOUL DANCE SESSION
Your Soul Dance Session is bespoke blend of energy medicine techniques that are intentionally weaved together to guide you back to a natural state of harmony and ease.
I intuitively draw upon resources such as Sound Healing, Reiki, ThetaHealing®, Visualisation & Hypnosis techniques, Past Life Regression, and the Akashic Records to support the outcome you want to create.
COSMIC SOUP SESSION
Your Cosmic Soup Session is based on your Astrological blueprint for which we need your exact time, place and date of birth. This information tells the unique blend of ingredients that make up your personality, dispositions, emotional signature, and some of the belief patterns that shape your reality.
I intuitively draw upon resources such as Astrology, ThetaHealing®, Visualisation and other Hypnotherapy techniques to support your journey, and open you to a new way of perceiving your experience.
ACCESS BARS SESSION
Your Access Bars Session is designed to clear emotions, thoughts, feelings, ideas, beliefs and considerations that you've stored in your memory over lifetimes. This session can feel like hitting the delete button on your computer's cluttered hard drive – only this time, you're creating space in your brain.
This session is for you if you are feeling overwhelmed, fatigued, and unsure where to start on your healing journey.
CLIENT LOVE...

"A life changing experience! Dorothea was incredible, and I felt utterly refreshed after my session, so I sincerely recommend it! Perfect choice if you're looking to tune in with your inner self. I left rebalanced and ready to take over the world."
Elle Dee, DJ, New York City, NY.
"Dorothea is dedicated to her craft and has a wealth of experience and teachings to draw upon. Her energy is so high that I felt better as soon as she walked into the room. She was so in tune with what I needed that I came out of the session feeling lighter than I had in a long time!"
Angela Mulligan, Life Coach, New York, NY.
---
Qualification details
Tibetan Traditional Sound Healing Training Course, Medicine Buddha Tantrayana Meditation Center, Frankston, Vic, AU.
Access Consciousness, The Bars, Angela Rojas, Melbourne, VIC, AU.
Bachelor of Social Science and Psychology, RMIT, Melbourne.
Integrative Sound and Music Practitioner, Open Center, NY, NY, USA.
Tuning Fork Practitioner, Brooklyn Healing Arts, Brooklyn, NY, USA.
Reiki I, II and Master, Maha Rose, Brooklyn, NY, USA.
Astrology Practitioner, Rebecca Gordon Astrology, (formerly My Path Astrology, NY, NY, USA).
Integrative Life Coach, School of Integrative Hypnosis, NY, NY, USA.
Integrative Hypnosis, School of Integrative Hypnosis, NY, NY, USA.
Certificate of Ayurvedic Studies, Ananda Ashram and Yoga Society, Monroe, NY, USA.
Theta Healing Practitioner, Theta Healing NYC:
ThetaHealing Basic DNA,
ThetaHealing Advanced DNA,
ThetaHealing Dig Deeper,
ThetaHealing Intuitive Anatomy,
ThetaHealing DNA 3,
ThetaHealing 7 Planes of Existence,
ThetaHealing Game of Life,
ThetaHealing Manifesting and Abundance,
ThetaHealing You and your Inner Circle.

Member at IICT.
Member at ThInk Theta Institute.
Member at Reiki Australia.
---
Service categories
This practitioner provides online consults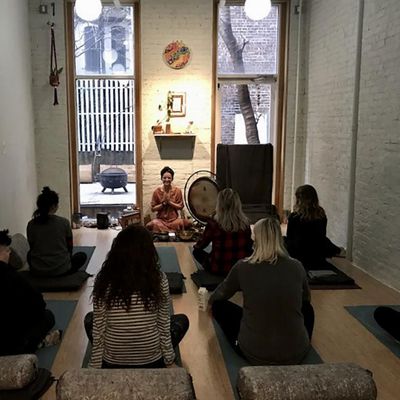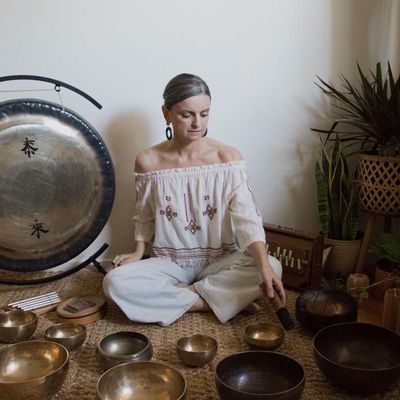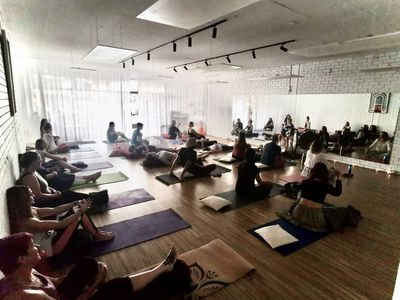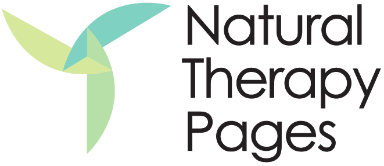 Dorothea Lucaci | Healing Arts