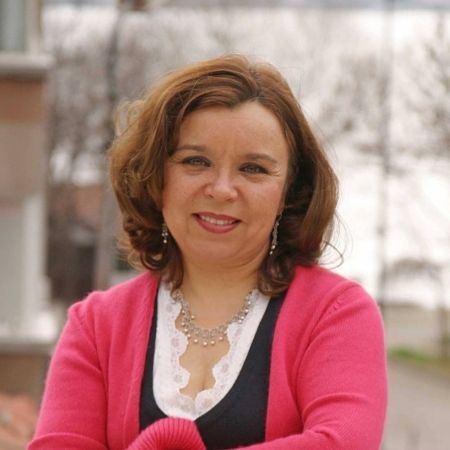 Dr. Ravza Well-Being
Want to find out my availability, pricing or opening hours? Click on Send Me Details Now to get started.
Send Me Details Now
Clicking on the Send Me Details Now button opens an enquiry form where you can message Dr Ravza Veli directly
Find balance and emerge healthily. Relax and release old patterns of pain, stress and tension through gentle and non-invasive natural therapies from Dr Ravza Well-Being. Send an enquiry or schedule your consultation online.
Life Coach & Traditional Chinese Medicine Practitioner
Focus areas
Telehealth
Stress
Depression
Anxiety
Smoking cessation
Losing weight
---
---
Dr Ravza Well-Being promotes wellness by eliminating pain, improving sleep quality, balancing energy, changing bad habits, and learning self-love and respect.
Dr Ravza began her medical education in China, where she studied medicine, Traditional Chinese Medicine, acupuncture, tui na, and chi-gong.
In the hospital where she practised, she delivered several yearly medical training lectures to visiting medical researchers, as well as Tui na and acupuncture seminars.
Throughout her 30-year career, many of her clients have benefited from her services in stress reduction, depression, anxiety relief, quitting smoking, losing weight, and dealing with sleep problems.
Services Offered
Japanese Acupuncture
Despite being less well-known, Japanese acupuncture is renowned for its effectiveness and precision.
Palpation of the pulse, abdomen, back, meridian lines and tongue is used to make the diagnosis.
In Japanese acupuncture, needles are finer, needles don't penetrate the skin, only superficially, and manipulation is very mild.
Techniques focus on achieving the best results with the least amount of stimulation.
Benefits of Japanese Needling
Painless and gentle
Balances the immune system
Supports life force energy
Stimulates the body's innate healing capabilities
Reduces pain-related illnesses and mental health
Cupping Therapy
The practice of cupping involves placing cups on the skin to create suction for a few minutes.
People get it for many reasons, including to relieve pain, inflammation, blood flow, relaxation and well-being, and as a type of deep-tissue massage.
Benefits of Cupping
Improves blood circulation
Eliminates any weakness in the body
Helps the nervous system
Heals rheumatic diseases organically
Reduces inflammation
Relaxes muscles and relieves pain
Improves organ function
Rejuvenates the body
Ra-Qi Therapy
Dr Ravza developed Ra-Qi in 2004 to treat problems that acupuncture could not resolve.
It's a non-invasive treatment that balances and detoxifies the body. It's recommended for patients preparing for surgery and post-operative recovery.
Benefits of Ra-Qi Therapy
Provides almost visible results
Helps attain a state of emotional wellbeing
Motivates people to live a healthy lifestyle
Improves interpersonal relationships
Develops a genuine sense of happiness
Decreases the use of pills or medication
Life & Health Coaching
The goal of health coaching is to influence client actions towards healthy lifestyles through skilful conversation, clinical interventions, and strategies.
Coaches who specialize in health and wellness are certified or qualified to guide clients and patients toward a healthier lifestyle.
Energy Healing
Energetic Healing helps enhance your ability to function and perform on all levels: mental, physical, emotional and spiritual.
Benefits of Energy Healing
Calms and balances the body to achieve a sense of well-being
Helps heal from negative memories by releasing memory patterns
Balances mood
Provides mental clarity and focus
Reactivates the body's natural healing and repair mechanism
Boosts cellular regeneration and nerve communication
Pricing
Japanese Acupuncture - $149, 60 minutes
Cupping Therapy - $69, 30 minutes
Ra-Qi Therapy - $ 169, 75 minutes (first session)
Life & Health Coaching - $129, 50 minutes
Energy Healing - $129, 60 minutes (face-to-face)
Testimonials from previous clients of Dr Ravza Well-Being:
"I hadn't been getting my period for months, but it was regular after the first treatment." - F. Cupit
"Her hopeful, patient, and careful treatment has led me out of the grip of drugs." - B. Yang
"I was spiritually and emotionally lost. I had severed all my connections with the world and locked myself up in my house. After the treatment, my life turned around in three months. My chronic pain is gone and my happiness is back again." - M. Lukman
Live a happy, healthy, painless and energetic life, make an appointment with Dr Ravza online.
---