Member since 2011
Emanating Crystals
Servicing area: Brisbane, Queensland
Love
Emotional Balance
Stress management
...
Want to find out my availability, pricing or opening hours? Click on Send Me Details Now to get started.
Clicking on the Send Me Details Now button opens an enquiry form where you can message Adriana Frassanito directly.
"Emanate The Light within You".
Available for altering systems of consciousness within the "Divine Universe".

On Call! .
Emanating Crystals
About Adriana
---
Adriana is the founder of Emanating Crystals.
Adriana's life purpose in this time is to use her spiritual gift from many life times and help people that are lost and unloved. Adriana holds a Crystal Healing Therapy Diploma, with the Spiritual Ventures Associations, UK. Her passion with crystals started thirteen years ago when she heard the crystals speak her language, so that she can pass on the ancient knowledge to other people. Adriana channelling Divine Healing are at all levels and multiple dimension. her interest in energy cause her to undertake Certificates on Pranic Healing, Medical Intuition and LightWave Energy - Infusion Therapy. Adriana is able to assist you to have a life that is balanced in all areas such as mental, physical and emotional.
About Crystal
---
Crystals have been used down through history for healing, personal reflections and meditation. Crystals wok well with the human energy field, home and or office environment. They can move, absorb, focus, direct and diffuse energy within the body and/or environment. When the body is unwell or dis-eased it is usually because the person has in same way lost their balance/natural rhythm. Working with crystalline energy helps the body to find that natural rhythm again. The crystal's perfect atomic structure, gives out a resonance of perfection, a pattern for the body to follow. By attuning to and channeling Divine healing energy and using the crystals as a powerful healing tool, a wonderful healing vibration is achieved. crystals healing is a therapy which is non invasive.
About Session
---
A crystals is a form of rock that emanates refined energies, They come in varied colors, shapes and forms. The crystals have specific properties to assist people with their health, business, and private lives to bring about potentiality within each person. Crystals have a consciousness of their own which can absorb, release and re energize the area that is being addressed. During a session I lay crystals in specific ways on the body; the outcome is to generate life force within each person, release stress, give clarity and resolve issues to promote balance on the physical mental and emotional bodies.
A crystal healing session is designed for each person; individually. Adriana uses her guidance on what it is that needs to be done before the client arrives.
TESTIMONIAL
Today I had the most blissful experience at the hands of the lovely Adriana. Her kind and gentle energy immediately puts you at ease. She is amazingly intuitive and brings in many spirit guide helpers to assist. After the Crystal Therapy Session, I felt totally rested and as though the hands of angels had been working on me. Adriana is awesome and I would recommend her to anyone. She is a very gifted, passionate, intuitive and wise practitioner. Thank you Adriana" Terri
Adriana is very intuitive healer and every time I always feel relaxed
and refreshed after a session with her. Her ability to give insights
as to what is happening with me has also been of great value.
I would definitely recommend Adriana, if you feel you are in a stuck place.
lots of love, Karen
I wish I had found Adriana earlier, she helped me not only with fertility assistance but the healing gave me an overall emotional balance and feeling of inner peace. After having 2 healing sessions with her only months later I fell pregnant naturally after previously having a miscarriage and unsuccessful l IVF and IUI treatments. I now have a beautiful baby boy and I thank her for helping that happen. The healing session with her is the best thing I ever did. Sally M.
I have been regularly going to Adriana's monthly meditations for over a year now. They are definitely not your run-of-the-mill meditations, Adriana creates a very powerful high frequency heart centered space utilizing both galactic and earth energies.
They have been very very trans-formative and i have found them to be extremely beneficial in breaking down structures of the past and realigning and activating higher consciousness to a higher vibration of love and positivity.
I always experience a very profound expansion of awareness and an awakening of my psychic abilities each time.
Adriana is a very powerful talented healer with a wealth of experience and expertise she really is a rare gift. Much love Vanessa xo
When you have a healing with Adriana the first thing you notice is what a safe and secure space she holds.
Within a very short time, you drift away from the current world to a place where solutions lay.
Her intuitive ability to know what crystals you need, and where to place them at once has you knowing you are in hands of a healer.
If you are looking to offer your soul a safe haven, or need somewhere to recharge, then Adriana is your perfect destination. Brendan Glanville
We had no idea houses and land need to be released by their previous owners and their connection to the earth cleared in order to be sold. Thankfully I mentioned our land was not selling to Adriana and she was able to help do a clearing using crystals and herbs which was amazing to witness...within a short period we had an unconditional contract...many thanks Adriana.
S & T Miller
Qualifications
Diploma in Crystal Therapy
Pranic Healing
Medical Intuitive
Distance Healing
House Clearing
Crystals Sales
Workshops
Meditations
Balancing your environment through crystals
" Lets talk about Crystals"

You are welcome to join us on our monthly talk and meditation about crystals. The classes are for anyone who is interested in learning, about crystals and meditate with crystals.

Ideals for those who desire
A greater understanding of crystals
More awareness about oneself
Greater clarity, inspiration and bliss, in their life
To upgrade our own Etheric bodies
To have constant connection to our higher self.
Willing to make change, where necessary.

This group is dedicating to provide information and experiences (via meditation). Bringing in a wide diversity of multidimensional frequencies that will balance the chakras, the elementals and awaken our multidimensional frequencies systems to allow us to connect with all the assistance that is there for us

As one acquires an understanding of crystals, one can commence to connect with them, as one connects and understand the crystals, also gives you clarity of what mother earth is communicating with us. As one changes so does everyone and everything around us.

2018 to be advised soon.

please ring for bookings 0438320001

A LITTLE BIT ABOUT ADRIANA

I heard the crystals speak my
language…

By the time I had my fourth
child I kept hearing my ancestors, but I
was too busy to notice them, until I fell
seriously ill. I had to learn to stop and
listen; realise what I was born to do;
accept my body; understand time and
reality.

To improve my health, I started to
search for my connections; what really
resonated with my frequency and the
triggers that helped me remember my
lives – past, present and future, in which
we all co-exist.

At the time in which I decided to
train in Crystal Therapy, I fell pregnant
with my fifth son. Nursing him in my
arms, I completed my two-year Crystal
Therapy diploma. While practising
Crystal Therapy, I noticed that I was
working with a lot of unseen energies
and I sought further guidance by
choosing pranic healing. Here I learned
how to treat the 'energy body' and
understand how it affects the 'physical
body'. This confirmed my experiences
with clients during a healing.

Seeking to fine-tune my intuitive
abilities and to sense the cause of a
physical or emotional condition that lay
hidden within the energy of the physical
body, medical intuition was next. This
gave me the understanding of the
human body that I could comprehend
and integrate into healing.

At that time, my level of intuition
and energy skill had opened even more,
so I enrolled to Light-Wave Energy
Infusion Therapy; the name says it
all. I was opening and closing doors,
harnessing energies from the universes,
home planet or whatever was needed
for the healing of the client to take
place.

While I was working with the unseen
energies of the human body, I also
encouraged my clients to take care of
their physical body, by seeing a doctor,
naturopath, or Chinese herbalist.
Without knowing, I designed my
fence outside my clinic with a frog, a
plant and an elephant and I feel they
guide me towards further study.
In 2017, an opportunity to go to
Peru to train on Kambo, 'Frog Medicine'
arose, and next minute I flew from
Australia to be there!

The 15-day training took place in
the dense jungle of the Amazon. I was
completely out of my comfort zone
(especially after the lessons finished,
walking alone, torch in hand, back to
my hut in the dark to sleep).
Kambo has irrefutably changed
my life, giving me inner strength and
determination to do whatever I need
to do for my growth to continue,
understanding the physical body.

The Reason I called Emanating Crystal or Kambo and soon Adventure is
because. I saw the human body spark as a crystal within the body but
it was not activated., it had no emanation but emulation. Which one
do you want to be?



Ring Adriana for more information
Mobile 04 383 2000 1
Multi-
Qualification details
Diploma in Crystal Healing Therapy. Spiritual Venturers Association UK
Pranic Healing. Pranic Healing Association.
Medical Intuitive. Levels I, II, III ,IV. Millenium Education
LightWave Energy - Infusion Therapy, Lightquest International Levels 1 to 4
Reiki
Kambo Ceremonies
---
Service categories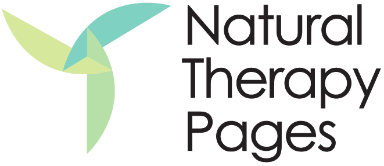 Emanating Crystals