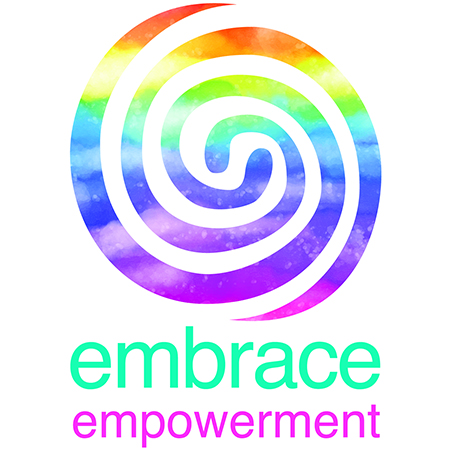 Embrace Empowerment
Want to find out my availability, pricing or opening hours? Click on Send Me Details Now to get started.
Send Me Details Now
Clicking on the Send Me Details Now button opens an enquiry form where you can message Khadine Aharon directly
I offer a range of energetic and spiritual healing techniques including: Soul Journey Healings   Galactic frequency healing   Access Bars   Colour therapy   Animal guidance   And more… The most commonly sought from me are soul journey healings.
Energetic/Spiritual Healing
Focus areas
Mental health
Happiness
Emotional wellbeing
Purpose
Joy
Physical pain
---
---
Soul Journey Healings
Soul journey healings are provided face to face or through distant healing. Both use similar technique and have the same basic formula.
Face To Face Soul Journey Healings
Soul Journey healings include a unique combination of energetic healing techniques designed to harmonise your body so that it can heal more effectively on all levels…mind, body, emotions and spirit.
Just some of the techniques used in each session include:
Galactic frequency healing
Key Benefits
Physical and emotional healing
Increased consciousness and deeper connection with higher self
Works multidimensionally – through all time, space and lifetimes
Relaxing – great if you want to just lay down and relax rather than talk
Just as effective by distance as in person
Can be experienced between EFT sessions. I have observed that Soul Journey Healing's take the transformations achieved through EFT to a whole new level.
Galactic Frequency Healing Symbol – Unconditional Love
Soul journey healings are relaxing. The session is unique to everyone as I tailor it to your needs. What you can expect is:
A discussion about what areas of life you would like to bring healing to and your intention for your healing.
Smudging to cleanse the energy around you before the soul journey healing.
You will randomly select 3-5 Galactic Frequency symbols. I will explain what these symbols mean.
They will be used during the Galactic Frequency healing section of your session with me. Galactic frequency healing assists to clear blockages energetically and to harmonise with the energy of each symbol.
Medicine drum vibrates through your body for clearing and bringing harmony. During this time, songs often come which are unique to your healing. This section in recorded and sent to you so you can benefit with this sound healing again and again.
Medicine rattle assists you to give away that which no longer serves you.
A discussion after the session about your Soul Journey healing.
Distant Soul Journey Healings
Are very much like the face to face Soul Journey Healings. They differ in the following ways:
They are performed outdoors by natural water
Different wildlife attend during the session with messages for you
You are sent a recording of your medicine drumming so you can listen to it as much as you like
You are emailed a healing summary which includes:




What I have observed during the entire process




The Galactic frequency symbols used and what relevance they have to you.




Photos of the location and some of the wildlife which have brought messages (some are too fast for me to photograph)




A water dragon helping out during a Distant Soul Journey Healing
Medicine Drum
Benefits
Some of the benefits clients have expressed they felt they have experienced after a Soul Journey Healing include:
More clients booking for services
Distant Soul Journey Healing space
Testimonials
I am so grateful for Khadine and her amazing natural abilities! She is really one of a kind, I requested a soul journey healing as I trust and believe in what she offers!
I actually had no idea what to expect but place all my faith that what happens will be in my souls highest and best interest.
On the day she messaged me saying she is going to facilitate the healing, she is on the east coast whilst I am in Western Australia.
I felt something on the day but was not too sure exactly what shifted. On the day I was doing a talk on the power of the mind at a health and spirituality expo, one of the audience commented I had a green aura all around me.
Later when Khadine called me and sent me a full report, the first thing that she said was I had a green energy after healing.
I was blown away to read all the amazing elements that came together for the journey from animals, birds and insects that joined in on the healing.
Nature certainly has a way of conspiring with you on your soul journey and the report included photos which was amazing as I had no idea what some of the friendly earthlings looked like that were on the report.
My soul actually felt uplifted reading the detailed report!
I did a video the next day on Facebook to thank Khadine and recommend her to my friends and family. As a hypnotherapist and an author my alignment with my clients and work has been effortless since the soul journey healing by Khadine. I am eternally grateful and I highly recommend you talk with her and see how her energy resonates with you and your journey!
Blessings!
Bass Tadros
East Perth WA
www.BassTadros.com
If you are curious about receiving a Soul Journey Healing please call Khadine on 1300037778
EFT Tapping - Emotional Freedom Techniques
1hr
Emotional Freedom Techniques (EFT)
Emotional Freedom Techniques (EFT) Online
Energy Healing
Life Coaching
Spiritual Healing
EFT is an evidence based stress reduction technique which is useful for Stress, anxiety, phobias, trauma, PTSD, cravings and more
EFT Tapping - Emotional Freedom Techniques Practitioner Training
24min
Emotional Freedom Techniques (EFT)
Emotional Freedom Techniques (EFT) Online
EFT Tapping is a wonderful skill to learn for yourself, to use with family and friends, and in professional coaching and counselling settings. As an accredited social worker I've used many different tools for transformation. EFT Tapping consistently ama
Qualifications
Accredited Social Worker
Advanced Eft Practitioner
---