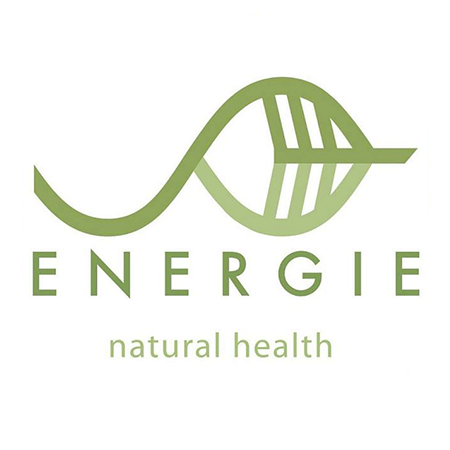 Energie Natural Health
Clicking on the Send Me Details Now button opens an enquiry form where you can message Tarryn Donnelly directly
Send Me Details Now
Feeling run down? Energie Natural Health's practitioners will help you "Reclaim your Energie" with their unique blend of science and natural therapies – call to book a Nutritional consultation or Massage Therapy session now!
Energie Natural Health
Servicing area
Chelsea Heights, Bayside, Melbourne VIC
---
Focus areas
Paediatrics
Type 2 diabetes
Cancer management
Eczema
Heart disease
High cholesterol
---
---
The team at Energie Natural Health pride themselves on giving you the best blend of Science and natural medicine to get you RESULTS!

We provide a holistic approach to health and offer a wide range of therapies such as Nutritional Medicine, Acupuncture, Massage & Hypnotherapy to ensure you are being looked after from the inside and out.

The friendly practitioners at Energie Natural Health look forward to inspiring you towards a healthy lifestyle by taking simple steps that are achievable and easy for you to maintain!
---
About Energie Natural Health 's Practitioners
Tarryn Donnelly
Nutritionist BHSc (NutMed)
Director of Energie Natural Health
Qualifications:
Bachelor of Health Science (Nutritional Medicine) 2009
Accredited user of the Bioimpedance Analyser for Bioimpedance Analysis of Body Composition
HLT21107 Certificate II in Emergency Medical Service First Response
Association:
Australian Natural Therapists Association (ANTA) – Member no. 6718

Tarryn is a qualified Nutritionist with a Bachelor of Health Science (Nutritional Medicine) from the Endeavour College of Natural Health Melbourne and has been practicing as a Nutritionist for over 10 years.

Tarryn's love for nutrition and health started in her school years during her health classes, but it wasn't until suffering Glandular Fever in her gap year that she decided to turn that love for food as medicine into her passion and pursued a career in nutritional medicine in order to help others achieve wellness.

As a young mum Tarryn has a great understanding of how hectic life can be and can appreciate how our health often takes a back seat. We repeatedly reach for the quick fix or the next "fad" diet which only leaves us feeling hungry, low in energy and ultimately it just seems too hard. Well not anymore, with Tarryn's experience and knowledge she can give you easy and practical solutions to achieve a healthier and stress-free lifestyle.

Tarryn specialises in gut health, weight loss & natural fertility and loves supporting couples through one of the most important and rewarding journeys of their lives. Preconception care is the ultimate in preventative medicine. Ideally both partners have the opportunity to assess and address any issues that may compromise fertility, as well as take the time to reduce any toxic exposure, achieve a healthy body composition and build nutritional credit to give every opportunity for fertility, an uncomplicated pregnancy and a healthy baby.
---
Dr. Roy Hughson
Chinese Medicine/Acupuncture Practitioner
Qualifications:
Bachelor of Health Science (Acupuncture) at Endeavour College of Natural Health (2011)
Yoga teaching Apprenticeship (2003)
Mai Zen Cosmetic Acupuncture accreditation
Association:
Nationally registered with APRA
Member of the Australian Traditional Medicine Society
Member of Yoga Australia
ACU REGISTRATION: 30/11/16
CHM REGISTRATION:
CMR0001740386

Roy Hughson Bhsc(Acupuncture) has completed an Acupuncture degree here in Melbourne at the Australian College of Natural Medicine and is a fully registered Chinese Medicine practitioner. He is also a qualified Yoga instructor and long term meditation practitioner.

In his treatments, Roy infuses Chinese medicine with contemporary holistic approaches to achieve a healthier, happier and more deeply connected state of being in his patients. Over the past 7 years of clinical practice in busy clinic settings in Melbourne and on the Mornington Peninsula, Roy has accumulated a breadth of experience in treating anxiety and depressive disorders, fertility challenges, paediatrics, chronic conditions such as fibromyalgia and chronic fatigue syndrome, insomnia, musculoskeletal issues, dermatological (including extensive experience with alopecia and acne) disorders and many others. He is also very passionate about the role that modern natural medicine can play in supporting those going through a cancer journey.
Cosmetic Acupuncture
Roy has a passion for cosmetic Acupuncture and is qualified in the Mai zen Acupuncture system (www.cosmeticacupunctureseminars.com/) which is the only cosmetic acupuncture system to have been featured on the Oprah network. Qualification in this system requires specific one on one training with the founder of the Mai Zen system, Martha Lucas, who is based in Colorado.

Mei Zen is a natural cosmetic procedure carried out over 5 weeks (10 treatments in total) that addresses the internal and external causes of aging. These factors are what impair our ability to age well and sustain good health throughout our lives.
---
Edith Erdmann
Bowen and Massage Therapist.
Clinical Hypnotherapist
Qualifications:
Diploma of Bowen Therapy
Diploma of Clinical Hypnotherapy
Certificate of Ka Huna Massage Level 3
Certificate of Indian Head Massage
Certificate of Reconnective Healing
Certificate of Advanced Reconnective Healing
Reiki Level 1 and Reiki Level 2
Association:
Bowen Therapists Federation of Australia (BFTA): Member No. T111 403V.
International Institute of Complimentary Therapists (IICT): Member No. 20060799.
Edith Erdmann is a Bowen and Massage therapist, and Clinical Hypnotherapist with 11 years' experience in private practice. Edith, originally, began her career as a massage therapist and added Bowen therapy and Hypnotherapy to her skills as she sought to improve her abilities to help her client's lead a pain and stress free life. Edith uses Bowen therapy to help relieve muscle, joint and soft tissue pain and balance the body and its systems, and Hypnotherapy to help find the source of issues in the mind that keeps a person stuck in conditioned patterns, in order to release those patterns, and move forward freely in a healthy and balanced way. Edith's focus and passion is a commitment to a healthy, balanced body and mind that enables a joyful and fulfilling life.
---
Karlie Mascetta
Remedial Massage Therapist
Qualifications
​Diploma – Remedial Massage Therapy
Certificate of Pregnancy Massage
​Certificate of Reflexology
Registered with Massage and Myotherapy Australia
Karlie is the owner of Korr Massage Therapies! She has been a qualified remedial massage therapist for over 4 years and has always been intrigued by the muscles within the human body and their function, including its response to stress, relaxation and exercise.
​She is interested in her ongoing professional development, recently completing her Certificate in Reflexology! Karlie's main goal is to create a space which feels welcoming to all clients. She aims to help clients overcome injury, discomfort and pain.
---
For more information or to book, call, visit the Energie Natural Health website or click on one of the buttons below to instantly message us.
---