Member since 2010
Erin Eastwood Kinesiologist
Hampton rd
Beaconsfield WA 6162
Servicing area: Beaconsfield, Fremantle, Western Australia
Emotional issues
Brain integration
F5
...
Want to find out my availability, pricing or opening hours? Click on Send Me Details Now to get started.
Clicking on the Send Me Details Now button opens an enquiry form where you can message the practitioner directly.

Treat your health concerns naturally and holistically,
with a professional Kinesiology Treatment from
Erin Eastwood.
Erin Eastwood - Kinesiology
---

Why Try Kinesiology?

Physical or Emotional stress can disrupt the natural flow of energy in the body and health problems can result when these pathways become blocked or imbalanced.

As a Kinesiology practitioner, I can identify these blockages using a natural form of bio-feedback (muscle testing) which enables me to uncover the root of your health issue or illness. This involves considering all levels of your health, physical, mental, emotional and spiritual.

In a Kinesiology session I use muscle testing to evaluate the priority areas that need to be balanced and determine the various factors that are interfering with your health and wellbeing.
A range of gentle yet powerful techniques are then provided to bring your body back into balance and harmony.
Some of these techniques include; applied kinesiology, acupressure, chinese meridian therapy, emotional stress release, neuro- vascular and neuro- lymphatic points, flower essences, essential oils, colour, light and sound.


What Is Kinesiology?

Kinesiology - is a gentle, yet powerful energetic therapy
Kinesiology - works with the whole body system
Kinesiology - is completely natural (no drugs)
Kinesiology - treats you as an individual
Kinesiology - is suitable for people of all ages and dispositions, including
elderly, children and babies.

BENEFITS OF KINESIOLOGY

Kinesiology can assist with many conditions including:
Muscle pain
injury
illness
Headache
Migraine
Anxiety
Depression
Eating Disorders
Lack of motivation, clarity or confidence
Low energy, fatigue
Allergies
Addictions
Insomnia
Nutritional imbalance
Hormonal imbalance
Weight Loss
Learning difficulties and more...


Although Kinesiology can help with many health issues, you do not have to have specific concerns to benefit. Regular sessions are a wonderful way to improve your overall sense of wellbeing, your attitude to life and support you in reaching your full potential.


For more information about the best services for your needs or to arrange an appointment-
call me on 0420 293 006



---

Testimonials

I first saw Erin in mid 2012 after she was recommended to me. At that time in my life I felt pretty low. I had a build up of major life events over the years that were burdening me, and despite doing all the right things with diet and exercise felt like I was just going through the motions. I wanted to feel happy again and see a clear way forward, I remember walking out of Erin's office after my first session and found myself smiling and haven't looked back since. Kinesiology truly is life changing on many levels. Erin is an amazing Practitioner who is very knowledgeable. She is a softly spoken, gentle and caring person who I would highly recommend to anyone. I just wish I hadn't hesitated for so long before making that first phone call to her.

Jackie- Rockingham

It is very rare to meet an individual in this day and age, who is willing and committed to invest her time and experience into another.
Her well of knowledge and more to the point her well of compassion and gentle guidance in any situation is unique.
I began having Kinesiology sessions with Erin initially as I was experiencing high levels of anxiety, and I can say the results after just a few sessions were wonderful. The anxiety appeared to have just disappeared and today I don't struggle with it at all. I have continued with Kinesiology because I have found it has enhanced and enriched my life so much and in so many areas. My wish is that everyone could experience Kinesiology with Erin, and feel the same levels of freedom and peace I now enjoy!

Mel - Kwinana


---
---
See Also...
ABOUT ERIN
Kinesiology is a gentle yet powerful energetic therapy,incorporating modern medical knowledge with complimentary therapies to provide an holistic system of care.
---
Service categories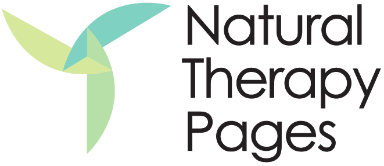 Erin Eastwood Kinesiologist