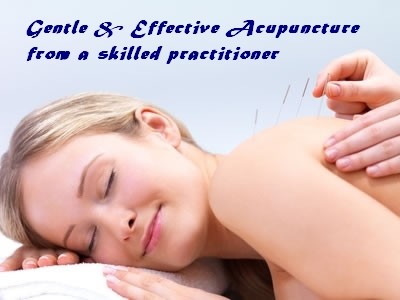 Aaron Slape: Essential Wellbeing Natural Health Clinic
Clicking on the Send Me Details Now button opens an enquiry form where you can message Aaron Slape: Essential Wellbeing Natural Health Clinic directly
Send Me Details Now
For all of your professional Herbal and Nutritional Medicine services in the greater Adelaide area, you can't go past Aron Slape at Essential Wellbeing Natural Health Clinic.
Aaron Slape: Essential Wellbeing Natural Health Clinic - Herbal & Nutritional Medicine
Servicing area
Plympton & Adelaide, SA
---
Focus areas
Cancer management
Eczema
Feeding
Heart disease
High cholesterol
Hormonal imbalance
---
---
HERBAL REMEDIES

The price of herbs is in addition to consultation fees.
Many forms of Herbs are available for many types of ailments or to tonify the physical condition not unlike superfoods. Herbs can come in small pill, capsule, granulated or liquid form in single or combination form, both in Chinese and Western type.

Sun Herbal offers a superior range of TCM herbal formulations across 3 brands. All are manufactured in China from 'A' grade herbs, in a factory that has both Australian and China National GMP (Good Manufacturing Practices) certification.


Black Pearl Remedies

A range of the most popular Chinese 'patent' herbal formulas.

For around the same price as commonly available formulas made from powdered herbs, Black Pearl Temperature controlled extraction is used to produce these Chinese herbal formulae that are outstanding value by providing 2 to 3 times stronger than the pills made from powdered herbs and 2 to 3 times the amount of active ingredients in each pill. 200 pills per bottle.


ChinaMed Remedies

A range of high strength Chinese herbal capsules to satisfy the growing demand for a convenient product that would address specific diseases and conditions commonly encountered in the Western clinic.

While it is true that one formula may have several different uses clinically, we have chosen to name each one according to the most common clinical indication. This is especially appropriate as most formulas have been developed to treat a specific condition, such as eczema, IBS or chronic sinusitis.

78 capsules per bottle (2 week prescription at recommended dosage).

PROFESSIONAL QUALITY NUTRITIONAL SUPPLIMENTS

Nutritional Supplementation is a preparation intended to supply nutrients that are missing or are not consumed in sufficient quantity in a person's diet.

Nutrition plays an important role in virtually every medical condition.

Addressing any existing nutritional imbalances and adopting a healthy diet are of great importance, although nutrients and diet have considerably more medical applications than simply correcting nutrient imbalances.

Nutrients (vitamins, minerals, fatty acids, amino acids, glyconutrients) and non-nutrient bioactive compounds (e.g. probiotics, herbs, enzymes, hydrochloric acid, etc.) can also be used therapeutically to assist in the correction the many underlying physical factors which are contributing to disease states.

For example, nutrients and non-nutrient bioactive compounds can:
Increase or decrease the levels of important chemicals in the body
Influence hormonal balance
Reduce levels of toxic elements/chemicals
Reduce the coagulability of the blood
Some of the well known bands that are stocked are;
To read more about Nutritional Medicine or to see if it's right for your needs, just visit our Website

CONSULTATIONS

Aaron is available Monday to Saturday. Prior booking is essential.

Initial consultation (1½ hours)
Subsequent consultations (1 hour)

discount available for pensioners

Payment can be made by Cash, Cheque, EFTPOS or Credit Card

Aaron is a registered provider with all Health Funds

Provided you have the appropriate level of cover, most funds will rebate you a portion of your treatment costs. Please contact your fund to find out which treatments they cover and how much they will rebate.


For more information about the best services for your needs or to organise an appointment - just give us a call!
We're open 6 days.
| | | | |
| --- | --- | --- | --- |
| Monday | 9:00 am | To | 4:00 pm |
| Tuesday | 9:00 pm | To | 5:00 pm |
| Wednesday | 9:00 am | To | 6:30 pm |
| Thursday | 9:00 am | To | 6:30 pm |
| Friday | 9:00 am | To | 6:00 pm |
| Saturday | 8:30 am | To | 1:00 pm |
Qualifications
Bachelor of Health Science In Acupuncture Therapy
Professional Membership
AACMA - Australian Acupuncture and Chinese Medicine Association
Chinese Medicine Board of Australia
---