Learn how your food, exercise, sleep & stress affects your health based on your glucose biomarkers.
Now available for non-diabetics.
Join the Vively waitlist now to get a 30% discount.
Join the waitlist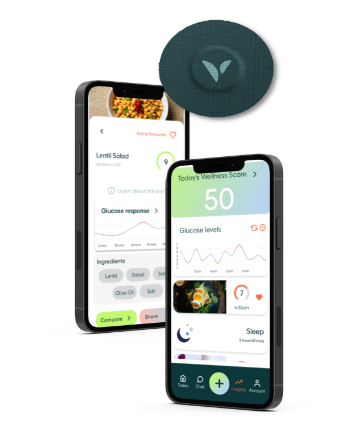 Evergreen Thai Massage Studio
About Evergreen Thai Massage Studio
Focus areas
Relaxation
Stress management
Nervous system
F5
Facial
Joy
---
---
Thai Massage: A Heavenly Experience
We welcome you to a warm, soothing and friendly environment where our staff uses unique massage techniques to help you unwind and relax.
Our signature massage is the Traditional Thai Massage which, through a fusion of rhythmic acupressure, body rocking and deep assisted stretches, loosens joints and balances major muscle groups within the body.
« Caring hands helping you relax and unwind »
Treat yourself to an efficient and effective Thai Massage session at EVERGREEN THAI MASSAGE. Contact us for further information, we are happy to assist.
« A natural approach to better health »
---
Why Choose Us:



Extensive experience




Reputable massage centre




Expert masseur and masseuse




Massage for both men and women




Warm and friendly setting




Personal and professional services



---
Full Body Traditional Thai Massage
We offer relaxation for your body and mind. Visit us at EVERGREEN THAI MASSAGE for a full body traditional Thai Massage.
Deep Tissue Massage
Massage relaxes, calms and soothes the body and mind. Enjoy an effective deep tissue massage at EVERGREEN THAI MASSAGE.
Foot Massage & Reflexology
Keep your feet happy and healthy with a relaxing and efficient foot massage at EVERGREEN THAI MASSAGE.
Relaxation Massage
EVERGREEN THAI MASSAGE offers the best relaxation massage within Abbotsford and surrounding areas.
Thai Oil Massage
Thai oil massage is one of the most commonly practiced and well-known techniques in massage therapy. The main purpose of Thai Oil massage is to increase the flow of oxygen in the blood and release toxins from the muscles, stimulating the nervous system and reducing emotional and physical stress.
Back, Neck & Shoulder Massage
Need to unwind in a hurry? Designed to target the classic areas of stress and unknot those tense muscles. Using gliding, kneading and a combination of other techniques, this stress-relieving massage focuses on releasing tension.
Hot Stone Massage
This is an exceptional treatment using handpicked volcanic stones combined with traditional massage techniques and aromatic oil that is drizzled sumptuously all over the body.
Couples Massage
What can you expect if you book a massage for two? Well, it's deliciously indulgent, irrefutably romantic and very relaxing.
---
Contact us today for more information about our services.
---