Learn how your food, exercise, sleep & stress affects your health based on your glucose biomarkers.
Now available for non-diabetics.
Join the Vively waitlist now to get a 30% discount.
Join the waitlist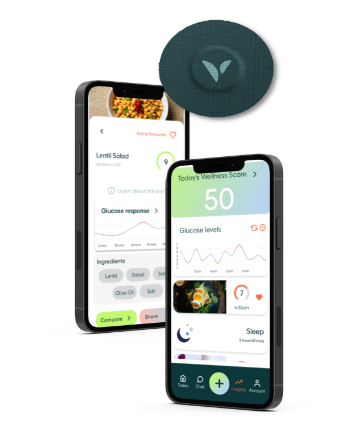 Clicking on the Send Me Details Now button opens an enquiry form where you can message Dr. Danny Ziakas & Nadine Bomm directly
Send Me Details Now
*** Natural Therapies Pages NEW PATIENT SPECIALS ***INITIAL CHIROPRACTIC CONSULTATION- only $29! (norm $95)INITIAL MYOTHERAPY CONSULTATION- only $65! (norm $86)CALL TODAY on 97961799 TO MAKE YOUR APPOINTMENT
FAMILY CHIROPRACTIC Berwick
Servicing area
Servicing BERWICK & Surrounding Suburbs
---
Focus areas
Wellness
Headaches
Frozen shoulder
Rehabilitative exercises
Optimal health
Health goals
---
---
Family Chiropractic Berwick is the Community Leader in Chiropractic care and has been providing safe, effective, and gentle Chiropractic care to those of Berwick and surrounds for over 12 years. Our practitioners at Family Chiropractic are highly trained and have a strong focus on treating the cause of a patients' pain, not just providing a 'band-aid' solution by treating the symptoms.
Established in 2004, FAMILY CHIROPRACTIC Berwick has cared for thousands of individuals, helping them reach their health goals whilst seeking optimal spinal health and wellness.
At our clinic, we provide a caring and nurturing environment, and together with the Chiropractor Dr. Danny Ziakas, Myotherapist Nadine Bommert, and our lovely reception staff, we endeavor to provide the best care for our patients in any way possible. We pride ourselves on caring for the WHOLE FAMILY, from newborn babies, to the elderly.
---
Our Practitioners
CHIROPRACTOR
Dr. Danny Ziakas is our trusted Director and Chiropractor of FAMILY CHIROPRACTIC Berwick for the past 12 years. Dr. Ziakas is passionate about helping patients of all ages, from newborns to our very busy retirees, reach their ultimate goal of optimal health and wellness. With two children of his own he is most passionate about prevention and maintenance of one's musculoskeletal and nervous system. In the same fashion in which we service our cars, Dr. Ziakas believes that 'tune-ups' of the body's valuable nervous system may help prevent the build up of long term muscular and spinal dysfunction which in turn may lead to chronic pain. He enjoys most seeing children coming through the clinic doors, knowing that he may be able to help lead them on a healthy path from a young age.
Dr. Danny Ziakas treats and helps anyone from babies and children, to the ever so busy retirees. And any one from professional athletes and tradies, to office workers and students. Everyone is unique and everyone is treated as an individual. He is committed to providing the best quality Chiropractic Care to patients and their families. Dr. Danny is a registered member of the Chiropractors Association of Australia CAA.
Dr. Ziakas incorporates a vast array of both manual and gentle low force adjustment techniques to suit an individual's health needs and goals. He also firmly believes that subluxations, which are caused by the 3 types of stressors 'physical' 'chemical' and 'emotional', have a profound effect on the body's ability to heal and self-regulate. Therefore, works closely with each individual in eliminating certain stressors, such as poor postures, bad habits etc.
Dr. Danny's personal life revolves around his gorgeous and loving family. He loves spending time with his lovely wife Eleni, adorable girl Victoria and cheeky young boy Michael. Dr. Danny is a loves running and regularly participates in 'fun runs.' Having completed a half marathon, his ultimate goal is to finish a full marathon (one day!).
MYOTHERAPIST
Our experienced Myotherapist Nadine Bommert has been a valuable member of FAMILY CHIROPRACTIC Berwick since the beginning of this year.
Nadine started studying massage therapy in July 2012 and fully qualified as a Myotherapist after completing her Advanced Diploma of Myotherapy in March 2015. Nadine has been working in the industry for the same amount of time. Nadine is also a highly passionate sports trainer, working with a local football club. Nadine has worked her way up through the football club to now be the head trainer. The combined knowledge of her sports training and her Myotherapy is invaluable. Nadine works tirelessly to achieve the desired outcomes for her Myotherapy clients and her football team.
Nadine also enjoys playing netball and loves being out on the water waterskiing.
If you have been experiencing muscular pain and aches that are affecting your life and stopping you from doing what you love, then Myotherapy may be the answer. Feel free to contact us at any time to discuss how a Myotherapy session with Nadine may benefit you or your family.
---
If you have concerns about your musculoskeletal health and would like to know if Chiropractic or Myotherapy might be able to help you, we are here to answer any of your questions, simply call our friendly staff today.
---