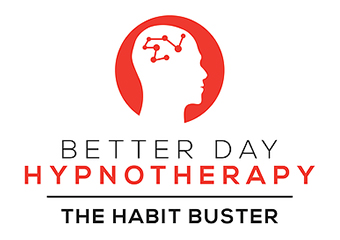 Want to find out my availability, pricing or opening hours? Click on Send Me Details Now to get started.
Send Me Details Now
Clicking on the Send Me Details Now button opens an enquiry form where you can message Kelly Mackie directly
Do you want to FREE YOURSELF from your habit the easy way? Want to reduce the cravings and discomfort normally associated with quitting or changing your habits? Call Kelly- the habit reversal expert - on 0410 573 650 and find the health, confidence and happiness you deserve! 
Habit Buster Hypnotherapy
Servicing area
Hervey Bay and Surrounds (outside this area via Zoom)
---
Focus areas
Fitness
Feeling stuck
Frustration
Anxiety
Shame
Blame
---
---
ABOUT
Have you already tried unsuccessfully to quit your bad habit?
Do you feel frustrated, trapped and defeated each time you fail to quit?
Do you blame a 'lack of willpower' for your behaviour?
Did you know that your imagination is far more powerful than your willpower?
This means that it is absolutely normal and natural to be unable to resist the temptation of something you consider desirable, that you are imagining in your mind. This is why diets don't work. Don't you find you want those biscuits all the more when you can't have them!
Did you know that you have programmed your own mind to behave the way it does in response to triggers? Triggers such as finishing a meal, talking on the phone, watching T.V., or feeling sad, angry or lonely. You automatically respond by craving what you are used to having at these times (cigarette/ wine/ chocolate) If you don't get it your brain protests in a big way! This is why in the past your attempts to quit have failed. You spend most of your time thinking about and longing for what you are trying to give up. It is futile to resisit! This is where hypnotherapy can help by reprogramming your mind to be able to get the same sense of satisfaction and relaxation without the unhealthy habit, so you don't actually miss it.
Please note though, hypnotherapy is no magic bullet if you don't truly want to quit. Hypnotherapy is a great tool to assist you to quit without feeling the same anxiety and cravings, but you still need to be very motivated to make the change- and not be doing it just to please your partner or family. I can meet you halfway to get great results.
Just imagine for a minute how it will finally be free! Imagine how proud of yourself you will be and how great it will feel not to live with that constant feeling of frustration, shame and defeat. So many clients tell me they wish you had done it sooner! Don't wait another day being miserable and feeling stuck.
I am located in Torquay in Hervey Bay, Queensland, so I also regularly see clients from Bundaberg, Maryborough and other areas around the Wide Bay area.
---
ABOUT KELLY
Kelly Mackie - Dip Clin. Hypn., Cert Clin. Hypn. & Psych., Cert EMDR , MAACHP
As a Clinical Psychotherapist and Hypnotherapist I specialise in the psychology of habit formation and reversal. I have devoted the last 20 years of my life to the field of psychology, counselling and the power of the subconscious mind.
Some clients report that they had tried everything to quit their habit, before finally achieving success with my hypnotherapy sessions.
I use a variety of proven and effective techniques, combining psychotherapy and hypnotherapy, to help you beat your bad habit for good.
I am trained in somatic psychotherapy, and am a qualified EMDR (eye movement desensitisation and reprocessing) therapist. This is helpful for those who have PTSD or or have grown up in traumatic family environments.
I am a professional member of the Australian Association of Clinical Hypnotherapy and Psychotherapy (AACHP). The AACHP only accept members who have high quality qualifications, training, and who undertake regular, ongoing professional development.
Being a very open minded, liberal and inclusive practitioner, I welcome clients of all backgrounds.
So if you are ready to make a change today and break free text me on 0410 573 650 to schedule a call or email me at info@habitbusters.com.au
MY STORY
Personally I have benefited enormously from hypnotherapy. Years ago I used to be a slave to cigarettes, alcohol and sugary food. I was experiencing a lot of painful emotions that I was trying to treat by using external comforters (my bad habits) I would drive across town just to satisfy my craving for chocolate ice cream, and I used to find it impossible to get through the week without wine! I smoked cigarettes for years.
I kept trying to kick these habits using willpower alone but I always ended up giving into the cravings. This left me feeling defeated and powerless. I was worried about my health but I didn't know how to stop. While studying psychology, I became increasingly interested in the subject of addictive behaviour and how we form and break habits. This led me on path where I began studying addiction counselling at a post graduate level and completed my Diploma in Clinical Hypnotherapy and Psychotherapy I not only learned how to help myself- but also how to help many others. I discovered that hypnotherapy was an amazing tool to reprogram the subconscious mind.
These days I am a slim, athletic, addiction-free, picture of health and fitness. Some people imagine that life will be boring and empty without their favourite habit but I assure you that you'll enjoy your new life far more! You imagine that there will be a hole in your life- but hypnotherapy can help you to feel satisfied, happy and complete without your unhealthy habit.
I am passionate about helping others achieve the same results that I have.... it's so incredibly rewarding to see others make such positive changes in their lives.... and so quickly!
---
For all enquiries contact us today!
---