Find a Meditation Teacher in your area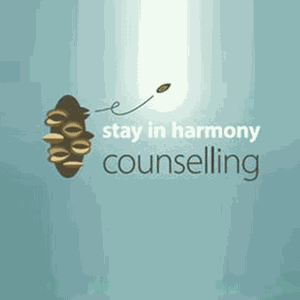 Member since 2009
Stay in Harmony Counselling
Disabilities
Relationship
Mental
...
This practitioner is currently unavailable.
Receive a reduced rate with any payments of 4-6 bookings
Stay In Harmony Counselling Services
---
Stay in Harmony Central Coast Counselling Service is a unique holistic approach to improving and maintaining your mental well-being, by providing a range of counselling options from emotional to financialto get you back on track, and keep your course steady.

Based on the New South Wales Central Coast and with over 10 years experience, Counsellor Bryce Scott has seen it all, and is well equiped to help you through whatever situation you might find yourself in. In 2009, with uncertain economic conditions, stress and worry about your your job performance, on-going tenure or even how you are going to pay the next lot of bills can take a toll on your mental health. It might be time to seek guidance, or even develop a sound financial plan here at Harmony Conselling Service, you will find all the skill and experience necessary to get these things done.

But dont take our word for it. Check out our testimonal section, find out more about how we can help you, and make an appointment to see our Director, Bryce Scott.

Because at Harmony, we believe in listening rather than hearing, making you our most important client and trying to heal the world, one soul at a time.

You can also visit us at

Hornsby Health Centre
Suite 707/90 George st Hornsby


Stay in Harmony and Read Bryce's Blog : .
---
Counselling Services
---
Bryce Scott has had experience and is fully equiped to assist you in a full range of areas. These areas include:
Anxiety
Depression
Stress
Trauma
Financial Counselling
Relationships
Self-Esteem
Panic
Grief
Anger Management
Childhood Abuse
Performance & Coaching
Schizophrenia
Bi-polar
Costs
---


You cant put a price on good mental healthbut we have :)

We here at Harmony Counselling Service understand that money doesnt grow on trees. As a result, we charge on a sliding scale.

When you come in to see Bryce, please bring a copy of all relevant documents (he will advise you of whats necessary prior to your appointment) and your charges will be appropriately alterred.


Testimonials
---
Have a read of what other people think about Harmony Counselling Service, and Bryce.

I had just separated from my husband I was alone with two children, no money and no support. I lost hope, I was depressed and pessimistic about everything, to make matters worse I couldnt make payments on my mortgage, the banks were ready to take control. My world had fallen apart. I couldnt eat, I had anxiety pains and I forgot what it was like to smile. I was a disconnected lost soul until I started my counselling sessions with Bryce. At times I didnt say anything but cry but nevertheless I felt safe, comfortable and accepted. Bryce assisted me to focus on my strengths, to believe in myself and how to set healthy boundaries. We put together financial budgets, made a list of support networks and set achievable goals. I suddenly started taking control of my life again there was finally light at the end of the tunnel. Bryce I want to thank you from the bottom of my heart, your approach in supporting my needs has given me that sense of achievement, my new outlook on life has taught me to embrace my experiences.
Sami from Sydney

In 2006, I was retrenched from my job. It was a position that entailed much stress for little pay or recognition. After loosing it though, I was in desperate need of validation. I contacted Bryce, and was very impressed with what his service offered. His insights and advice allowed me to become more optimistic about my situation and how my family and I would survive. He gave me the confidence to search for a new job. Thank you Bryceyouve changed my life.
Steve from Avoca

I come to Australia in 2008 with no family and friend in country. I have little money and was scared about future. I come to see Mr. Scott, who give me words of advice. Now Ive job and feel good about new life in most wonderful Australia.
Than


About Bryce
---


Bryce caught the travel bug early in his 20s. He travelled the world, starting from Australia, then to Indonesia, Malaysia, Singapore, Thailand (including a Northern Area trek), Kathmandu, a Himalayan trek, and then made the decision to do an overland tour, which, was supposed to last for only 60 days, but ended up doubling to120 days because of many major break downs. He travelled more exotic countries like Nepal, India, Pakistan, and Iran (getting out of Iran 3 days before the helicopter mission to extract the American Hostages was aborted). He then caught the last bus through Afghanistan before the Russians closed the borders. He toured around the entirety of Europe, worked in Turkey as a sheep herder, then on one of the Greek Isles as part of the crew of a fishing trawler. Bryce went around Great Britain, travelled Northern and Eastern Europe, leaving a mere two weeks before the Olympic Games in Russia began. He then travelled back to Australia through Egypt, Morocco, and then South Africa. It was this experience that gave him an invaluable knowledge of various cultures and traditions.

While working in Sydney, Bryce has counselled people who have come from 54 varying cultural backgrounds. He has vast experience in mental health, intellectual disabilities, and welfare in general. He acquired his counselling certificates in 1996, but has kept up to date with developments and research since then.

Moving to the Central Coast has allowed Bryce to become involved in many community activities including APEX, Lions Club, local churches and community neighbourhood centres (on both the Central Coast and in South Western Sydney). He has been a part of various committees including neighbourhood community committees, Central Coast Volunteers, Mental Health, youth committees and has been a neighbourhood centre director.

Bryce has recently turned his attention into setting up a private counselling practice, due to the restrictions he encountered as being employed as part of a company his realisation that he was unable to reach his full potential to help and counsel people in a holistic manner, is what turned his dream into this reality.
---
Service categories