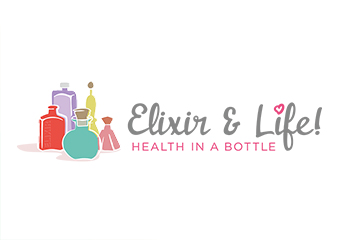 Elixir & Life
Clicking on the Send Me Details Now button opens an enquiry form where you can message Deanne Bromham ND directly
Send Me Details Now
Welcome to Elixir & Life Brisbane. Your first step to vitality and optimal health for a lifetime.
Elixir & Life
Servicing area
Holland Park, Queensland
---
Focus areas
Endometriosis
Male health
Lifestyle
Food sensitivities
Love
Physical health
---
---
Body Mind Heart Soul
A simple explanation of Body Psychotherapy is that it is a more holistic form of counselling and yet when you look beneath the ice berg it is so much more than this.
Body Psychotherapy has been around since the early 1900. The principles are based on a wholistic approach that encompasses the mind, body, emotion.
The goal is to support the person in accessing a deeper awareness of their emotions, feeling and behaviours. Body Psychotherapy aims to shift deep seated unconscious sabotage. Body Psychotherapy creates long lasting positive change, which allows for a greater capacity to live life in a happier more satisfying way, with an ability to have more functional relationships and life experiences.
A practical example might be that the therapist encourages the person to be allowed to fully express how they feel about something as oppose to how they think they should feel about it. By fully being able to express and be received and acknowledge with the response that is needed healing can occur.
"It also guides people into a deeper awareness of their emotional and behavioural states while at the same time encouraging them to tune in to the body's physical responses. This form of therapy is helpful for the treatment of many emotional and physical health issues.
"Body psychotherapy recognizes that the whole person is a result of equal contributions and facilities provided by the mind and the body as interactive and interrelated aspects of the person as a whole."
Body Psychotherapy aims to help people work through area's of there life where they are struggling or experiencing difficulties. These area's are more likely hindering you in some way, possible more than what you realise.
Body Psychotherapy focuses on creating a long lasting shift and healing around certain issues in your life, rather than just understanding it intellectually or learning a behaviour to help combat it. Which means there are permanent positive change, and life become easier, happier and more satisfying.
Not only is Deanne the only Naturopath who is also a Body Psychotherapist, as a naturopath she has a special interest in nervous system and mental health such as anxiety, depression, insomnia and exhaustion, meaning that she is one of the best equip therapist out there to help with this area of health. She also has her own personal experience with health herself in this area.
An appointment involves a one on one appointment with Deanne. If you feel this would be of benefit to you or someone you know, consider it.
What does Body Psychotherapy mean?
The words Body Psychotherapy suggest a therapy that integrates the body and mind. I would like to propose that in my experience and understanding it incorporates the mind, body, heart, soul. Your capacity to live a happier more for filling life within yourself and with others generally improves and is more satisfying.
Body Psychotherapy is of great assistance and appropriate for situations such as;
Post Traumatic Stress Disorder
Couples & Relationship Difficulties
What makes Body Psychotherapy different to counselling
The difference you may feel is that it feels more real and the effects from the sessions are long lasting with deep changes.
Body Psychotherapy works on a deeper level more real level.
You will notice subtle and significant positive changes within yourself and your life.
I tried Psychology and counselling and didn't find it helped, should I try Body Psychotherapy.
YES!
You will know within a few sessions if this feel right for you.
The result can be very different from counselling or Psychology.
Body Psychotherapy appointments usually last 60min and are $90 per session
---
Deanne looks forward to hearing form you - Call, text or email.
Professional Membership
ATMS - Australian Traditional Medicine Society