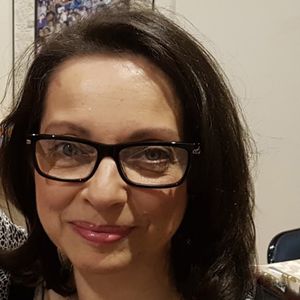 Member since 2020
Helene Goldberg
Alexander Technique Teacher
Servicing area: Bentleigh East & Southeastern Suburbs of Melbourne
Pregnancy
Women's health
Personal growth
...
Want to find out my availability, pricing or opening hours? Click on Send Me Details Now to get started.
Clicking on the Send Me Details Now button opens an enquiry form where you can message Alexander Technique Teacher directly.
Learn your way out of pain
Bring a new level of calm to your whole system
Perform better in every area of your everyday life!
Embark on a journey of discovery with the transformative Alexander Technique. It could just be one of the most rewarding things you've ever done for yourself!
Alexander Lessons | Group Classes | Introductory Workshops
In-Person* and Online Lessons
Melbourne, VIC or elsewhere in Australia, or further abroad!
*COVID-19 restrictions permitting
Alexander Technique
DID YOU KNOW?
According to the latest statistics, 1 in 5 Australians is living with chronic pain, and the occurrence of anxiety and stress-related conditions is on the rise.
F. Matthias Alexander, the founder of the Alexander Technique, said,
"You translate everything, whether physical, mental or spiritual, into muscular tension."
WHAT IS THE ALEXANDER TECHNIQUE
Essentially, it is an educational process, a set of 'power tools' that you learn to apply to any activity.
Learn how we are designed to function, and how to change unwanted patterns of use that influence and in fact reduce our ability to perform well. In each Alexander lesson, you begin to discover that how you think about movement alters.
Alexander lessons are shaped by each student's needs, and is guided by your individual interests. The overall intention is to learn how to use your whole self better, so that you can move in a more coordinated way, with improved overall balance, ease and tone.
POSSIBLE AREAS OF EXPLORATION
Playing an instrument
Breath and voice
Exercise & yoga
Finding calm
Everyday movements such as sitting and standing, squatting, reaching, etc.
Posture and musculoskeletal use
Balance
Spatial awareness
Pregnancy
Use of the feet or hands
Presenting and performing with confidence
Post-injury rehabilitation
WHAT ARE THE BENEFITS
People of all ages and occupations enjoy great benefits from the technique and discover surprising improvements in many areas such as:
Health & Wellbeing
Back problems, neck pain, chronic pain
Repetitive Strain Injury (RSI)
Pregnancy issues
Better coordination and balance
Anxiety and stress-related issues
Breathing
Hypermobility
Posture and musculoskeletal concerns
Digestion and pelvic issues
Performance
Playing an instrument
Singing, voice and public speaking
Improved quality of attention
Enhanced self-confidence
For more information and to book online, visit the website helenegoldberg.com.au.
ABOUT HELENE GOLDBERG
"I believe we all have this goal in common – to have a mind and body that functions with the optimal tone, clarity, balance and ease, giving us the greatest possibility to live well. What I love about teaching people this transformative Technique is that it offers such great rewards towards the fulfilment of that goal."
Helene has a lifelong love for playing classical piano. Some years ago, keen to take her piano playing to the next level, her plans ran amok when she developed persistent debilitating pain in her whole arm and was unable to play at all.
In search of a holistic and non-invasive solution, she came across the Alexander Technique and discovered that in fact many professional musicians had suffered from similar conditions and have found great relief from the Technique.
After taking a course of Alexander lessons herself, Helene's experience of pain diminished greatly, and she was able to return to the piano. This, along with the many other benefits she received in other areas of her health and wellbeing, inspired her to become an Alexander Teacher.
With a keen interest in empowering people to have their lives and relationships flourish, Helene spent over 30 years participating in and leading transformational personal development seminars.
Through the course of her life, she has raised a family, lived and worked abroad for an international IT recruitment company, established a small craft business back home in Melbourne, and being an avid "maker", she also had a boutique dressmaking supplies shop.
Now, Helene looks forward to the new discoveries that are to be found in working with each new student.
PROFESSIONAL QUALIFICATIONS
Advanced Diploma of Alexander Technique Teaching
Certificate IV in Assessment and Workplace Training
PROFESSIONAL ASSOCIATIONS
AUSTAT - The Australian Society of Teachers of the Alexander Technique
STAT - The Society of Teachers of the Alexander Technique (UK)
ATI - Alexander Technique International (USA)
RECENT CONTINUING PROFESSIONAL DEVELOPMENT
2020
Advanced Online Teacher Training, with Penelope Easten
Online Teacher Training, with Penelope Easten
2019
Breath of Life and Movement, 3-Day Workshop with Pamela Blanc, Senior Teacher of Jessica Wolf's 'Art of Breathing'
---
Service categories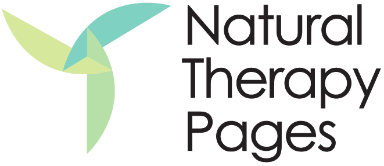 Helene Goldberg