In Focus
269 Inkerman st
St Kilda VIC 3182
Gua sha
Traditional Chinese medicine
Want to find out my availability, pricing or opening hours? Click on Send Me Details Now to get started.
Specialising in providing a range of professional Emotional Freedom Technique services,
In Focus - Emotional Freedom Technique
---
What Is EFT?



EFT is based on the statement: "The cause of all negative emotion is a disruption in the body's energy system". Understanding this concept is fundamental to the application of this technique. The process of 'unblocking' this energy disruption results in the elimination of all negative emotions.

This idea parallels that of TCM in that its long been acknowledged in TCM theory that the disruption in the body's Qi (pronounced Chee) and Blood flow results in disharmony. This disharmony is not only limited to emotional sphere, but also encompasses normal physiological functioning.



How Does It Work?



Unlike TCM, EFT uses a taping method on specific acupuncture points to assist in improving the energy flow through the Meridian system whilst focusing on the specific negative emotion, in order to restore harmony.



Why Come & See George?



EFT has become a foundation treatment tool in George's clinical practice as it allows him to assist you to get to the root cause of your emotional and physical disharmony. From George's clinical experience, once this specific energy block has been cleared, then the other TCM and natural therapies that George practices will work more efficiently.

Like the founder of EFT (Gary Craig), George and the founder of FlameTree, Dr Rhett (DCM) worked together to simplify EFT without the need to tap. As both come from a TCM background, and EFT is based on the meridian system, it makes sense that they could improve on this already efficient technique. And then did... we call it Universal Emotional Freedom Technique (UEFT)



GEORGE'S PHYSICAL THEARPY INTEGRATION



This is based on George's 20 plus years of experience in working with various physical therapies such as remedial massage, trigger point therapy, superficial dry needling, acupuncture, Bowen technique, Oriental massage, Tui Na, traditional Chinese massage, relaxation massage, Functional Facial Taping (FFT®), cupping and Gua Sha.

George has developed a unique treatment approach by combining these therapies into this treatment plan. The end result is an effective treatment that brings about the reduction in muscular pain, stress and tension.



FUNCTIONAL FACIAL TAPING (FFT®)



FFT® is a fast and effect way to reduce muscle pain and improve range of motion, offering a drug free alternative to pain modulation. It involves using the concept of 'digital distraction' prior to applying tape, by using the 'gathering' technique, to a specific body part associated with muscle pain. It's amazing how instant the analgesic effect can be.

George is an accredited FFT® practitioner by Ron Alexander, the founder of this innovative technique. George's dedication to the healing arts gives him another technique that he can offer you as part of your treatment plan.

For a sneak preview at what FFT® can do for you, go to the Website and watch the online video clips as prepared by Ron Alexander.



For more information about the best services for your needs or to organise an appointment - just give us a call!



Qualification details
---
Master App Sci - Acupuncture
Bach App Sci - Chinese Medicine
Bach App Sci - Health Promotion
Bach Health Sci - Naturopathy
Certified FlameTree Healer and Instructor
Certified UEFT Technician and Instructor
Post Grad Cert - Western Herbal Medicine
Cert - Abdominal Acupuncture (Nanjing, China)
Cert - Biomesotherapy
Cert - Fuctional Facial Taping
Cert - Emotional Freedom Technique
Cert - Reiki One & Two
Cert - Bio-Energetic Imprinting (Guardian & Remedy Maker)
Cert - Remedial Massage
Cert - Oriental Massage
Cert IV - Assessment & Workplace Training
---
See Also...
About Us
In Focus is a leading healing and wellness clinic which is focused on supporting you with achieving your health goals using a state-of-the-art bio-energetic healing system. In Focus was founded by a passionate and dedicated practitioner, Dr George Dellas (Chinese Medicine) in 1990.
In Focus - Biomestherapy
Bring your body back to ultimate health, with a professional Biomesotherapy consultation and treatment session with George at In Focus.
In Focus - Naturopathy & Nutrition
George provides a range of professional Naturopathy, Nutrition, Homotoxicology and Western Herbal Medicine services, perfect to help treat a range of health issues and conditions.
---
Service categories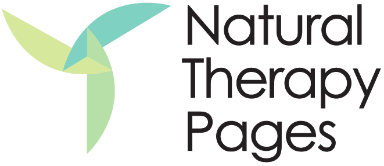 In Focus