Member since 2005
In Focus
269 Inkerman st
St Kilda VIC 3182
Servicing area: St Kilda, Victoria
Focus area:
Gua sha
Traditional Chinese medicine
Want to find out my availability, pricing or opening hours? Click on Send Me Details Now to get started.
For all of your professional Traditional Chinese Medicine, Acupuncture, Cupping, Flame Tree and Chinese Diet Therapy services, you can't go past George here at In Focus.
In Focus - Traditional Chinese Medicine, Acupuncture & Cupping
---
Traditional Chinese Medicine
With a long history dating back more than 2500 years, TCM looks at the body as an organic whole with the acknowledgement of a strong connection between the mind, body, and spirit, which integrates with natural environment as one.
Practitioners of TCM have always considered that vitality and wellbeing are influenced through the ability to nurture, what is known in TCM terms, as our 'Three Treasures', which every individual possesses. Dr George understands the importance of this and that life can sometimes get in the way and disrupt this harmony. Using TCM we look to establish wellbeing that concentrates on the harmony of the 'Three Treasures' in relation to your specific health conditions.
Acupuncture
A TCM method utilised to support the 'Three Treasures' and work with a range of health concerns. Based on your individual symptoms, very fine needles are inserted into carefully selected acupoints which are located across the meridians of the body. This works with the principle that qi and blood flows through these meridians and that needling in specific areas will reduce any restrictions/blockages and restore positive vitality.
Other Acupuncture treatments include:
Acupuncture Support for IVF Transfer
Cupping
Cupping is another TCM techniques where suction is drawn on specific areas of the body to release tension and discomfort. After receiving cupping, it is not uncommon to see discolouration in the skin, however, this should only last about 24 hours and is a positive sign of improvement in the fascia, muscle, and connective tissue.
For more information,

click here
Qualification details
---
Master App Sci - Acupuncture
Bach App Sci - Chinese Medicine
Bach App Sci - Health Promotion
Bach Health Sci - Naturopathy
Certified FlameTree Healer and Instructor
Certified UEFT Technician and Instructor
Post Grad Cert - Western Herbal Medicine
Cert - Abdominal Acupuncture (Nanjing, China)
Cert - Biomesotherapy
Cert - Fuctional Facial Taping
Cert - Emotional Freedom Technique
Cert - Reiki One & Two
Cert - Bio-Energetic Imprinting (Guardian & Remedy Maker)
Cert - Remedial Massage
Cert - Oriental Massage
Cert IV - Assessment & Workplace Training
---
See Also...
About Us
In Focus is a leading healing and wellness clinic which is focused on supporting you with achieving your health goals using a state-of-the-art bio-energetic healing system. In Focus was founded by a passionate and dedicated practitioner, Dr George Dellas (Chinese Medicine) in 1990.
In Focus - Biomestherapy
Bring your body back to ultimate health, with a professional Biomesotherapy consultation and treatment session with George at In Focus.
In Focus - Naturopathy & Nutrition
George provides a range of professional Naturopathy, Nutrition, Homotoxicology and Western Herbal Medicine services, perfect to help treat a range of health issues and conditions.
---
Service categories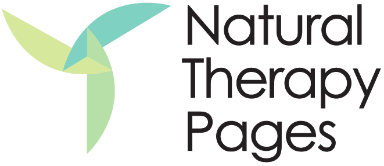 In Focus