Member since 2008
In-a-soul
... Waratah st
Mona Vale NSW 2103
Servicing area: Northern Beaches & other Sydney areas upon request
Learn what life has in store for you or discover what your Spirit Guide looks like, when you organise your next Spiritual Healing session with Jane at In-a-soul. Services available to people living in the greater Northern Beaches area.
In-a-soul - Spiritual Healing

Intuitive Tarot Readings & Spirit Guide Drawings Available


---

What Is A Spirit Guide Drawing?

A Spirit Guide Drawing is an artistic representation of a current Spirit Guide, who is around you at this particular point in time. A Spirit Guide can take the form of an angel or an evolved energetic being who can support you on your life journey, helping you to evolve and honour your life purpose.


---

Why Should You Get a Spirit Guide Drawing?

Having a visual drawing of a guide can encourage you to work with them everyday and feel more connected to them and their positive energy. Your Spirit Guide will often reflect aspects of you on a soul level, so why not book in a Spirit Guide Drawing today and see what your soul looks like.

Price:
30 mins - $80

Call Jane on 0412 151 108 to organise your next appointment.


---

What Is An Intuitive Tarot Reading?

Jane at In-a-soul uses Osho Zen Tarot Cards during her readings, which enables her to use her intuition whilst giving a reading. Whilst these are not traditional tarot cards, they can give a unique and revealing insight into an individuals current and future life.

Price:
30 mins - $60


---

Additional Services

Australian Bush Flower Essences:
These essences are natural homeopathic oral drops, that can be included in any treatment plan to support ongoing health & wellbeing. These essences will compliment any session you have with Jane, and can be taken in-between sessions to help continue your healing progress. These remedies support mental, physical and emotional healing so why not add a Bush Flower Essence to your next treatment?

Intuitive Art:
Jane is an intuitive artist who draws inspiration from her response to natural surroundings. Currently working towards an exhibition that will take place in June, Jane is also available to paint for both individuals and businesses. For all enquiries regarding commissioned paintings, please contact Jane via clicking on the 'Make an Enquiry' button.


---
For more information about any of the Spiritual Healing or Guidance services on offer or to organise your next session, just give Jane a call or click on the 'Make an Enquiry' button.
---
Qualification details
Certificate III & IV Reflexology [Foot Reflexology]
Diploma Facial Reflexology [Lone Sorensen's Facial Reflexology System]
Auricular Therapy
Australian Bush Flower Essences [Level 1, 2 & 3]
Reiki Master [Level 1, 2 & 3]
---
See Also...
About In-a-soul
Reflexology | Reiki | Readings Spirit Guide Drawings | Intuitive Art Call Jane today to organise your next Spiritual and Energy Healing treatment and live a happier, healthier life!
In-a-soul - Reflexology
Treat your feet to a professional Reflexology Treatment today, when you give Jane here at In-a-soul a call. Experience the benefits for yourself or why not make a booking for a loved one?
In-a-soul - Reiki
Treat what ails you the natural way, when you organise your next professional Reiki Treatment with Jane at In-a-soul. Gentle enough to be used on people of all ages - including Children & the Elderly.
---
Service categories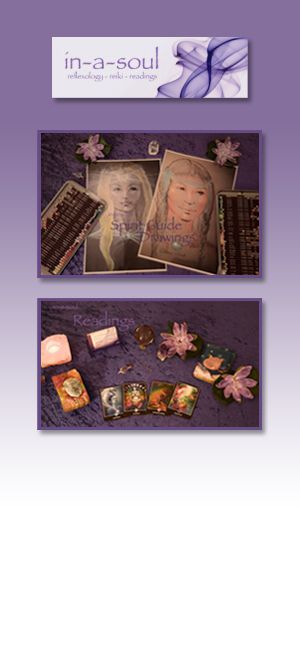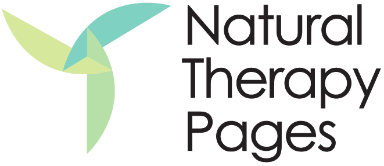 In-a-soul