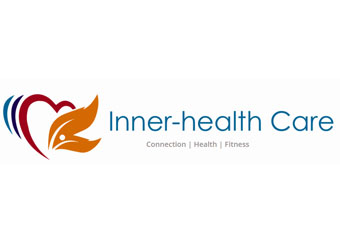 Inner-Health Care
Want to find out my availability, pricing or opening hours? Click on Send Me Details Now to get started.
Send Me Details Now
Clicking on the Send Me Details Now button opens an enquiry form where you can message Inner-Health Care directly
" The quality of each moment governs the quality of the next" ~ Serge Benhayon
Inner-Health Care - Services
Focus areas
Anxiety
Chinese herbal medicine
Self-care
Complementary
Stress management
Love
---
Esoteric Chakrapuncture
Esoteric Chakrapuncture is a complementary modality with its roots in the science of the body's energy centres, referred to as nadis and chakras. Esoteric Chakrapuncture works by re-balancing and restoring your whole body.
Sterile and fine needles are gently placed along certain areas of the body in specific patterns. The client is then instructed to relax quietly for a certain period as the body recognised the tension it has built up and is to let go of. Clients often experience lightness and expended feelings of awareness following a session.
Esoteric Connective Tissue
Esoteric Connective Tissue Therapy is a hands-on treatment that aims to return the body back to a flexible state, enhance the flow of fluids, and restore true movement within the body. Pent-up stressful situations from everyday life, sleeplessness, anxiety, chronic pain, depression, past or present injuries are amongst some of the things that will be released in a session.
Individualised Exercise Therapy
Personalise exercise prescription helps with illness/disease management and prevention and can help to resolve injuries, pain, and help with post-surgery recovery. We offer strength training at Inner-Health Care in a self-loving and gentle environment to help you with improving strength and/or endurance in your body to support your everyday livingness. Connective Tissue Exercise is also gaining in popularity. It supports the natural flow & rhythm of the connective tissue allowing a feeling of fluidity & spaciousness of movement in the body.
Remedial Massage & Esoteric Body Work
Esoteric Massage is a soft and gentle kind of therapy that factors in the whole individual, not just the symptoms presented. A gentle yet profound therapy that will influence the body to release deeply held tensions. Clients will experience a deeper connection with themselves and thus, improved body awareness, more freedom in regard to movements, and enhanced energy levels.
Herbal Medicine & Nutritional Supplements
Herbal Medicine and nutritional supplements can be an amazing addition to developing or re-establishing a resilient, strong, and vital body. The correct combination of nutrients and herbs will support the body to regain an adaptability which can be lost throughout times of illness or stress.
For more information about our Services, view our website, send us an email or give us a call
Professional Membership
ATMS - Australian Traditional Medicine Society
---