Find a Acupuncturist in your area

Member since 2016
Inner West Health Clinic
Injury prevention
Pain relief
Fitness
...
Want to find out my availability, pricing or opening hours? Click on Send Me Details Now to get started.
Clicking on the Send Me Details Now button opens an enquiry form where you can message Richard Todd directly.
HOME OF INNER WEST HEALTH CLINIC, OSTEOPATHY & ALLIED HEALTH CARE
About Inner West Health Clinic
---
DR RICHARD TODD, OSTEOPATH
Richard qualified from Victoria University, Melbourne with a Bachelor of Science (Clinical Sciences) and a Masters of Health Science (Osteopathy). He has been working in private practice since 2001, initially moving to Seddon when he joined a long standing, multi-disciplinary clinic in Geelong working alongside medical practitioners in Werribee.
In 2003, Richard joined Seddon Therapies to take on running the osteopathic side of business, which expanded to include a number of osteopaths. With the start of 2016 has seen the arrival of the Inner West Health Clinic. The clinic now boasts several osteopaths and a range of allied health specialists working in the same, central Seddon location on Victoria Street.
Using an holistic Osteopathic model that follows the 'find it, fix it and leave it alone' mantra, Richard has been treating a wide range of patients from children to elderly with variety of Osteopathic techniques tailored to best suit the individual patient. He also employs Dry Needling techniques, which he has found useful for treating soft tissue injuries that don't always respond to other treatments, as well as chronically tight muscles, that may refer pain into other parts of the body.
Richard has always had a keen interest in sporting injuries and rehabilitation having competed and then worked for a variety of amateur and professional sports clubs over the years. He has also sustained one or two injuries of his own along the way! Consequently, he has a passion for seeing sports-people of all pursuits return to their sport as soon as possible.
Having children of his own, he has a keen interest in pre and post natal care and loves assisting women through their pregnancies. He can see the difference it makes to having personalised treatment and care during and after pregnancy.
---
DR JUSTIN HUYNH, OSTEOPATH
Justin treats a wide variety of cases including neck pain and spinal pain, shoulder injuries, as well as ankle rehabilitation. Recently, he started to handle more cases involving injuries from running. He has a keen interest in treating trigger points, having spent 2 years researching this topic for his thesis. He uses a combination of soft tissue techniques, mobilisations and spinal manipulations, dry needling as well as exercise prescription to treat and manage pain. He is also a certified Neuro-linguistic programmer practitioner, and mBIT coach and takes a wholistic view to health, incorporating mind and body. He strives to help you move away from pain and towards good health.
Justin has returned to Inner West Health Clinic after doing a locum stint in 2013. Since qualifying in 2006 with a Masters of Health Science (Osteopathy), he has worked in various practices throughout Australia and New Zealand. He has gathered years of experience in rural and city settings, with a wide range of case loads, from office workers, orchardist, miners, the elderly to managing sporting injuries.
Justin discovered Osteopathy as an active teen with a few niggling injuries from playing tennis. He discovered how beneficial Osteopathic treatments were in his recovery and it convinced him to become an Osteopath, so he could help others in similar situations to manage pain and stay active.
Outside of Osteopathy, Justin is a clinical supervisor and lecturer, involved in training Remedial Massage Therapists. He enjoys an active lifestyle and in winter you'll find him ripping down the ski slopes. He spent five seasons in the ski fields of Canada and Australia as an Osteopath and Ski Instructor, fuelling his interest in solid bio-mechanics in sports training.
---
DR KYLIE WALSH, OSTEOPATH
Extensive experience in Biodynamics of Osteopathy in the Cranial Field. Kylie is a passionate and dedicated Osteopath graduating from Victoria University in 2008. Kylie loves Osteopathy and all it has to offer the evolving and healing individual. She enjoys treating patients of all ages and conditions but is particularly interested in Women's Health including pre and post natal treatment and care. Kylie also has a special interest in supporting the normal growth and development of children from their earliest of days.
Kylie has taken a particular interest in learning about traditional Osteopathic principles and aligns her principles of treatment with that of which the founder of Osteopathy, A.T Still sought to share. She has a strong desire to learn all there is about Osteopathy, which really is a fulfilling and lifelong adventure. Since graduating, Kylie has been fortunate enough to travel to the USA regularly to learn from Dr James Jealous, founder of the Biodynamic approach to Osteopathy in the Cranial Field. As well as taking part in several different courses and study groups in Melbourne, this has expanded her knowledge and experience in the treatment of babies, children and the pre & post natal woman.
Outside of Osteopathy, Kylie loves being outdoors; running, riding, hiking, camping and exploring!! She seeks out adventure and loves traveling the world and learning about its many different cultures. She has a particularly strong love affair with the wonders of India, and doesn't mind pretending she's an abstract artist!
Kylie has worked at several clinics around Melbourne since graduating, and loves being here as part of the Inner West Health team – A clinic where she has the opportunity to serve the inner west communities, especially women and children living their life well!!
I look forward to meeting you and being a part of you and your families journey towards health and well-being.
---
DR STEPHANIE BOSCOLO, OSTEOPATH
Stephanie completed her Osteopathic studies at Victoria University with a Bachelor of Science (Clinical Sciences) and Master of Health Science (Osteopathy). She is an enthusiastic and passionate Osteopath who believes in a holistic approach to improving patient health and well-being.
Stephanie enjoys treating a diverse range of musculoskeletal conditions including sporting injuries, acute complaints, wear and tear injuries, and spinal and pelvic dysfunctions. Her particular areas of interest are in treating and managing chronic pain, headaches and women's health. Stephanie utilises a wide range of Osteopathic techniques to achieve the desired results, decrease pain and assist patients in achieving their own health goals.
Stephanie is dedicated to maintaining the most up to date knowledge of health practices and injury prevention strategies to assist in educating her patients. She aims to enhance treatment results and recovery by providing lifestyle and ergonomic advice, as well as the necessary rehabilitation to prevent further aggravation or injury.
Stephanie also enjoys spending time on her own health and well-being. She has a passion for yoga and fitness, as well as a love of theatre, which stems from a long background in dance. As she was a classically trained dancer from the age of five, Stephanie has an intimate knowledge of the discipline required and the mechanics of ballet and contemporary dance.
---
ELISABETH SEVER-TOPPING, ACUPUNCTURIST
Elisabeth graduated from her acupuncture degree at the Northern College of Acupuncture in York (UK) in 2010. Since then she has been practicing in a number of multidisciplinary and Chinese Medicine clinics in the UK and in Melbourne. She was part of the Williams Osteopathic clinic team in Manchester and the Cheadle Hulme Counselling and Psychotherapy Centre. As part of her ongoing professional education Elisabeth has completed further studies in Acupuncture and Pregnancy, Japanese Acupuncture, Auricular Therapy and training in the late Dr Tan's Balance Method traditionally used for pain relief. Japanese Acupuncture is a particularly gentle method, using very thin needles and limited stimulation. It is ideal for people who are sensitive or afraid of needles.
Since migrating to Melbourne, Elisabeth has honed her skills at two busy Chinese Medicine Clinics, making a significant contribution to the health and wellbeing of the surrounding community at each practice.
Elisabeth enjoys incorporating a variety of acupuncture techniques as well as moxibustion and cupping to treat a range of conditions. She has a special interest in the treatment of pregnancy related issues, headaches and migraines, neck, shoulder and lower back pain, knee, elbow and wrist pain, digestive disorders and hay fever.
Elisabeth is a respectful, dynamic and caring Acupuncturist and is committed to excellence in patient care and determined to support clients through health challenges.
Elisabeth is bilingual in both German and English and in her spare time she loves being outdoors hiking or gardening and exploring new areas in Australia. As a classically trained musician she has always had a love for music.
---
LOUISE GRECH, DIETITIAN
Specialist Eating Disorder Clinician
Louise Grech is a highly skilled Accredited Practising Dietitian and Nutritionist who is passionate about developing collaborative, client-centred care to every client. Louise has undertaken post graduate studies in Psychology, and specialises in Eating Disorders and disordered eating behaviours.
Louise's practise is strongly aligned with the HAES (Health At Every Size) philosophy, providing compassionate nutrition counselling to her clients presenting with weight concerns, and is highly skilled in using the Non-Diet Approach. She also facilitates nutrition and body image groups for Eating Disorder Recovery programs in Melbourne.
In her "free time", Lou feels blessed to live in Melbourne for it's coffee and café culture. When she isn't working or drinking coffee, you may find her relaxing with a book or planning her next travel adventure. She also loves chasing the sun for a spot of photography and winding down with some yoga.
---
TOM SCULLY, DIETITIAN AND NUTRITIONIST
Tom completed his studies at Deakin University graduating with a Bachelor of Health Sciences and Master of Dietetics. Since graduating Tom has pursued additional training in the Non-Diet Approach and management of disordered eating in order to help people improve their health while also feeling more comfortable and relaxed around food.
As an Accredited Practicing Dietitian (APD) and Accredited Nutritionist (AN) Tom can provide personalised advice for a range of health conditions as well as general healthy eating. He particularly passionate about the management of weight concern, over eating, gastrointestinal problems and men's health.
---
REBECCA KIDD, SPEECH PATHOLOGIST
Rebecca is a highly skilled and passionate Certified Practising Speech Pathologist. She graduated from City University in London and has extensive experience working with children in a variety of settings including clinics, schools and hospitals. As well as working in Melbourne, Rebecca has worked in remote Western Australia and most recently in Phnom Penh, Cambodia.
Rebecca is always keen to develop her clinical expertise and is qualified in a number of therapy approaches to help your child with their individual needs. These include:



The Spalding Method of Literacy Development




DIR Floortime Approach – to develop emotional and communication skills in children with autism




PROMPT – to assist children with speech production disorders




The Lidcombe Program – for young children who stutter




Secret Agents' Society – a fantastic social skills program for children with high-functioning autism




SOS Approach to Feeding – to assess and treat children with problematic feeding behaviours



Rebecca loves living and working in Melbourne's inner-west. She feels exceptionally lucky to live in such an amazing city and likes to make the most of our cafes, cinemas and bike lanes. Rebecca enjoys learning new languages (currently Spanish) and has just started learning the martial art, Aikido.
---
See Also...
Inner West Health Clinic - Psychology
Many people who see a Psychologist are generally functioning well in life but may be experiencing unhelpful feelings, thoughts or behaviours that prevent them from functioning to their full potential or finding meaning in life.
Inner West Health Clinic - Homeopathy
Sarah first tried a homeopathic remedy for an acute cold and she was 'blown away' by the gentleness of the healing – the remedy being easy to take yet quickly removing the symptoms and creating an overall feeling of wellbeing.
---
Service categories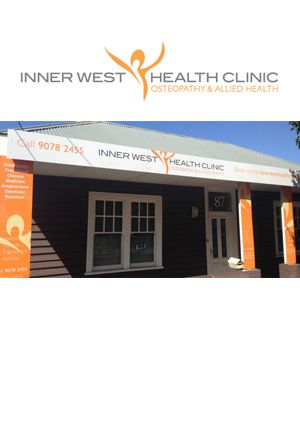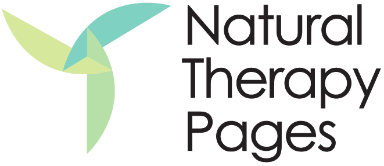 Inner West Health Clinic