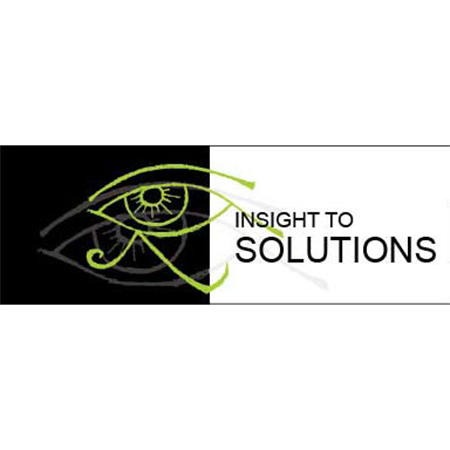 Clicking on the Send Me Details Now button opens an enquiry form where you can message Anne Ward directly
Send Me Details Now
NLP Master Practitioner, Anne Ward, says NLP is so effective because it's all about making positive changes in your life.
Insight To Solutions
Servicing area
Terrigal, Central Coast & Australia wide
---
Focus areas
Emotional wellbeing
Addiction
Relaxation
Self-esteem
Motivation
Love
---
"Gateway to Freedom"

Why NLP?

Neuro Linguistic Programming has the potential to change and empower your life.

It is a gentle, effective and non-intrusive therapy replacing more traditional forms of therapy and counseling to bring people permanent relief from ongoing issues.

NLP enables you to understand what makes you tick, how you feel and how you make sense of everyday life in the world around us. It assists you in learning how to think and communicate more effectively so you get the outcomes you are wanting.

The NLP techniques produce tangible results and can create empowering, fast and long-lasting changes in your life. Many other techniques are good at discovering problems but they don't give you the tools for painless, fast, change. The strategies employed in NLP are extremely effective in helping you improve your life, health, relationships, career, money related issues, losing weight and kicking the smoking habit.

.....................................................................

NLP will enable you to deal with:
Negative emotions and thoughts that are having a big impact on your life
Struggling addictions such as gambling, smoking or drinking
Confidence and/or motivation challenges
Uncontrollable and unpredictable anger
Career and money problems
Dealing with chronic, ongoing issues in your life
NLP is good for everyone and anything...
Insight to Solutions NLP Master Practitioner, Anne Ward, is based on the Central Coast of NSW. If you would like more information, please download Anne's brochure here (PDF) or call her on 0418 288 298.



---

Quit Smoking
Wouldn't you like to be able to breathe easier?
Be around for your kids and grandkids?
Be able to take the stairs instead of the escalator or elevator?
Be able to play sport without getting too puffed?
Be able to afford that jazzy car, the only dreamed of holiday or that new home with the money you will save?
Not have that nasty taste in your mouth?
If you answered yes to ONE OR MORE of the above questions NOW IS THE TIME TO QUIT!

.....................................................................

The Techniques I Use

I use Ericksonian Hypnotherapy and NLP for aiding YOU in giving up smoking.

If you only want to use Hypnotherapy to give up smoking then I start with a questionnaire on the history of your smoking. I also find out what YOU intend to do with the money YOU will be saving by not smoking

I will bring all of your reasons why you started to smoke into the Hypnosis session and what you will gain by giving up. Because these are your reasons and not mine then your conscious mind will be in agreement with the indirect suggestions that are said to you while in a relaxed trance.

If there are deeper reasons for smoking like stress, anxiety, fear of weight gain and emotional issues then NLP will be used with Hypnotherapy. This will take a few sessions as sometimes the issues can be deep seated and of course take longer to deal with.

The reasons why you smoke will be established in the first session. It is up to you how quickly you kick the habit. Most people I see, providing there are no underlining issues for smoking, usually give up after the first session but you are responsible for the choices you make.



---

Ericksonian Hynotherapy

Traditional Clinical Hypnotherapy uses commanding language like you will quit smoking. Ericksonian Hypnosis uses indirect suggestions which are more conversational in nature which are little harder to resist because your conscious mind quite often does not recognise them as suggestions.

An example of this is
As you listen to the soothing tones of my voice perhaps your eyes may grow tried and you will want to close them, as you listen to this story you know you can experience a pleasant deepening sensation of relaxation as you sit there in that big comfy chair, just allowing yourself to go deeper with every breath you take knowing you can go deeper and deeper, that's right.

.....................................................................

FAQ

What Does Hypnosis Feel Like?
Being hypnotised is very relaxing and not very different to being awake. You remain conscious but very relaxed in a trance state and you will remember everything. Your body will feel very heavy; sometimes there may be pins and needles in your joints but not always.

Will I Get Stuck In A Trance?
It is very easy to come out of a trance once the session is finished.

Can Everybody Be Hypnotised?
Most people can be hypnotised as most hypnosis is self hypnosis. You cannot be hypnotised against your will and you cannot be made to do anything against your will the hypnotherapist does not have power over you when you are in a hypnotic state.
The people who cannot be hypnotised are those who are under the influence of alcohol, drugs, and those who have mental disabilities or are senile.

Am I In Control?
You are in control at all times. You would wake up instantly if the hypnotherapist said anything that went against your beliefs and values.



---

Lose Weight
Do you want to lose weight to feel happy about who you are?
Do you want to boost your self esteem?
Do you want to feel more motivated about exercising?
Do you want to be more motivated in getting those things done that you have been procrastinating about?
Do you want to feel more attracted to the opposite sex?
Do you want a better body image?
Do you want to be around for your kids and grandkids for a lot longer?
Do you have health issues because of your excess weight?
NLP and Ericksonian Hypnotherapy will help YOU to lose weight. By using these two modalities I help YOU to reframe your thinking around weight, body image, and health

Through reframing your thoughts on overeating or eating the wrong foods, you become motivated to eat moderately and healthily. When we start to notice how bloated we feel when we have eaten too much or had food that is unhealthy, it encourages us to think about eating more moderately and healthily in the future. This in turn starts to become a good habit and we naturally start being more conscious about the food we eat, the quantity we eat and watch the weight come off.



---

Self Esteem

Our self esteem is a perception of ourselves, and how we perceive our own worth. Poor self esteem can contribute to depression, anxiety, guilt and inadequacy. It is influenced by our experiences whether from:

.....................................................................

Social Factors

Our parents, siblings, grandparents, teachers and friends have all had an influence in the way we value our self worth in the past and present. If this is a negative experience then it will contribute to the negative view of ourselves at this present time.

.....................................................................

Our Personality Traits

If you are an anxious person or a less social person then you will be more likely be affected by negative comments or negative information that you are picking up on internally which can make us feel inadequate and / or inferior.

Beliefs about our appearance, our performance / achievements and our social interaction and relationships all impact on our perception of ourselves, and if these are negative experiences especially when comparing ourselves to others then we need to change our thinking which NLP can help YOU do. It works through changing YOUR beliefs at a sub conscious level. Learning new techniques that help YOU to learn to accept yourself unconditionally and being more flexible with yourself.



---

About your Practitioner

NLP Master Practitioner, Anne Ward, says NLP is so effective because it's all about making empowering positive changes in your life.

"It is being widely embraced now as many people have tried the alternatives and they have not had long-lasting results. NLP really works and positively directs people to their desired outcome."

Anne trained in NLP in 2005, and then completed training as a Master Practitioner in 2006.

Based on the Central Coast of NSW, she has worked with people on a range of issues including quit smoking and other addictions, weight loss, lack of confidence, low motivation, self-esteem and negative emotions.

While many other modalities and therapies are good at discovering problems, says Anne, they don't provide the tools for long-lasting effective empowering fast change that NLP does.

"NLP deals with your sub-conscious where everything is stored, like a data-based. It is where our habits, good or bad, memories, beliefs and values are. Therefore we need to change things on a subconscious level in order to bring about change in ourselves Often this is hard to do, as tapping into the subconscious can bring up memories that people may not want to deal with or they may not even know are there."

NLP, she says, enables this to happen in a gentle, empowering and non-invasive manner.

Anne is passionate about what NLP can achieve for her clients.

"I have found that within eight weeks many people have found empowerment and solutions using the NLP tools and techniques where they no longer need to come back," says Anne.

"I know people feel in safe hands with me because of the 100% confidentiality and my total commitment in working with them to make positive, empowering and substantial changes in their lives."
---