Integrated Health Sydney
129 Booth st
Annandale NSW 2038
Servicing area: Annandale, Sydney NSW
Muscular pain
F5
Myofascial stretching
...
Want to find out my availability, pricing or opening hours? Click on Send Me Details Now to get started.
Clicking on the Send Me Details Now button opens an enquiry form where you can message the practitioner directly.
Are you suffering from a sporting injury? Looking for a more targeted program to help you get the most our of your health and sporting performance? Then a professional Sports Injury Therapy session with the team here at Integrated Health is just what you need.
Integrated Health - Sports Injury Therapy Sydney
---

What Is Sports Injury Therapy & How Does It Work?

Sports Injury Therapy is a type of muscle/massage therapy, that incorporates a range of physical techniques including:
Stretching
Strengthening
Mobilisation
Rehabilitation

By targeting your muscles, joints, ligaments or tendons, our practitioners can help to treat your current or chronic sporting injury. Whilst it is termed sports injury therapy, this form of treatment is not only limited to Athletes and sports people. A treatment can also assist in the treatment of all types of injuries and traumas sustained in day to day living, so it's perfect for everybody!

....................................................................

Call us on 02 9518 1253 to organise your next appointment

....................................................................

What Does a Sports Therapist Do?

The aim of our sports injury therapist, is to relieve the pain associated with the injury (acute or chronic pain) that you present with. Following this we will then develop a program that aims to help restore the function in the affected area, while rebalancing the whole body.

Whilst acute pain can be given quick temporary relief, the correction of structure and function requires time and multiple visits. As an example up to 3 months will be needed for mild postural imbalances, with more serious cases taking up to 6-12 months to treat.

Biomesotherapy Biopuncture:

Biomesotherapy (BMT or Biopuncture) is a new type of therapy consisting of the use of homeopathic products and the stimulation of specific points of the body with a saline solution via injection. Most of the injections given are under the skin (subcutaneous) or in the muscles. Certain points such as Acupuncture and trigger points are used along with specific local pain points. Biomesotherapy is similar to Homeosinatry (Acupuncture combined with Homeopathy) and Nueraltherapy in its application however the difference lies in medicine injection points and depth of application, medicines used also differ.
Biomesotherapy stimulates what is known as the cutivisceral response. Oral homeopathic medicines are given simultaneously which focus on the organ or tissue requiring treatment. Upon application BMT stimulates your own bodys healing mechanisms speeding up the process of injury recovery and repair. It is very effective for PAIN relief and has been shown to be comparable to cortisone therapy without the added side affects.
Biomesotherapy can complement chiropractic, physical and sports injury therapys or may be used on its own depending on the type of condition. It may be used to treat various sports injuries, muscular pain, arthritis, chronic pain, lower back pain, neck pain and other types of acute or chronic injuries. It is especially effective in acute injurys and has been shown to decrease the duration of some sports injurys helping athletes resume their normal activity faster.


Click here to view our latest price list.


What To Expect During a Treatment?

On your first visit our therapist will do a full postural analysis, then discuss with you a practical program that we can follow in order to correct your current problem. Full consideration is given to your individual lifestyle factors when we are developing the program.

Various medicines and supplements may also be concurrently prescribed by our Sports Naturopath, in order to help further relieve pain, improve recovery time and to complement the sports injury treatment.


---
Still want to know more? Then just give us a call or click on the 'Make an Enquiry' button below to talk to our Sports Injury Therapist about the benefits that treatment can bring to your everyday and sporting performance
---
Qualification details
Registered Naturopath and Acupuncturist
Bachelor of Health Science (Comp Med) (CSU)
Doctorate of Science (AM) ,(OIUAM)
Doctorate of Integrative Medicine (UNM) USA
Doctorate of Philosophy ( Nutrition) (WBU)
Advanced Diploma of Naturopathy (ACNT),
Master of the Institute of Human Individuality (Genetic and Blood Type Diet ,USA),
Master Dorn Method and Teacher (DMAA)
Diploma Nutrition ( ACNT)
Diploma Botanical Medicine,(ACNT)
Diploma Homeopathy (UK) BIH
Advanced Diploma Homeopathy (ACNT)
Diploma Sports Injury Therapy (ACNT)
Diploma Remedial Massage (ACNT)
Advanced Certificate Iridology,(ACNT)
Cert Integrative Medicine (University of Queensland)
Cert Medical Acupuncture (AMATC)
Adv Cert LBA (Met QLD)
Advanced Certificate Biomesotherapy
MEMBERSHIPS
MATMS, MIFHI (USA) ,MNHAA,
---
See Also...
Integrated Health centre for personalised Healthcare
Integrative Functional Nutrition | Personalised healthcare | Sports Injuries | Chronic health care |Integrative Manual Therapy Integrated Health in Leichhardt provides truly Integrative Healthcare and is your centre for Personalised Integrative health BOOK YOUR APPOINTMENT NOW BOOK ONLINE CONSULTATION HERE Please note CLINIC HAS MOVED TO 129 Booth St Annandale 2038
Integrated Health - Blood Type Diet
Looking for a personalised way to improve your overall health & wellbeing? Want to know which foods are best for your needs? Then a professional Microscopic and Functional Health Analysis and Blood Type Diet from Integrated Health is just what you need.
Integrative Manual Therapy Sydney
We here at Integrated Health in Leichhardt specialise in providing a range of professional Integrative Manual treatments, to people of all ages. Health Fund Rebates available.
Integrated Health - Remedial Massage Sydney
Treat yourself or a loved one to a professional Massage Treatment, when you give the friendly team here at Integrated Health a call today. Servicing the greater Leichhardt, Glebe & Balmain areas.
---
Service categories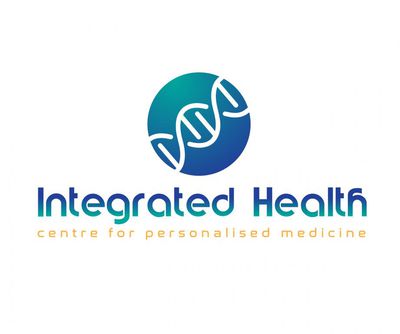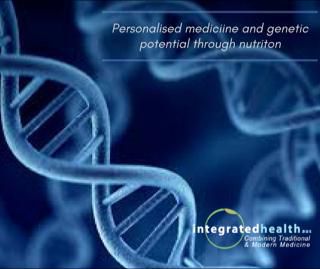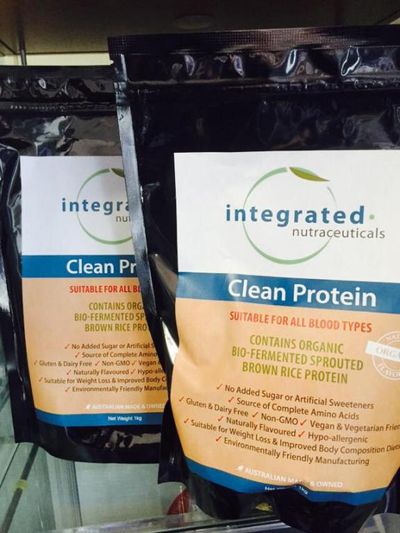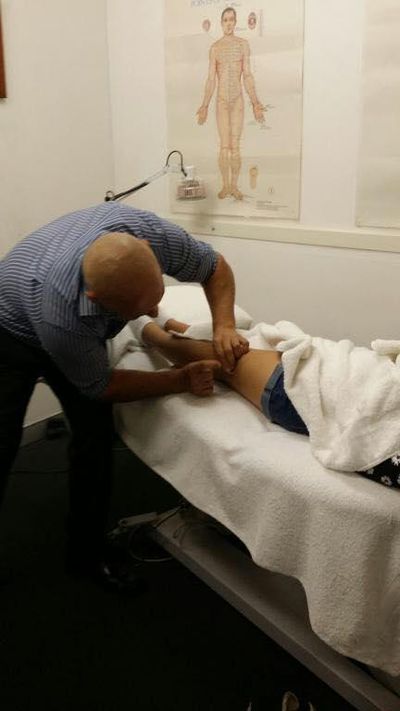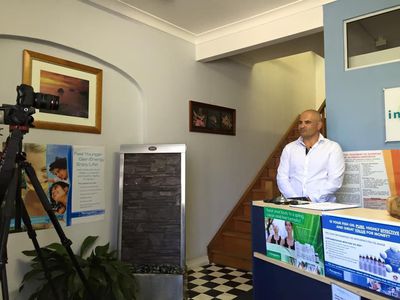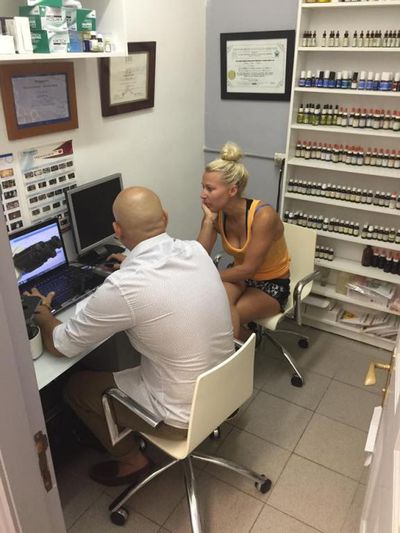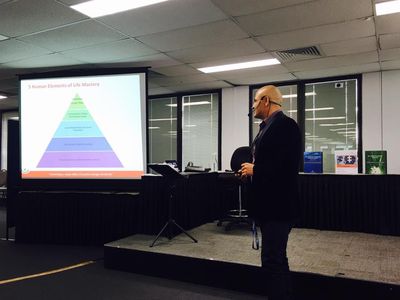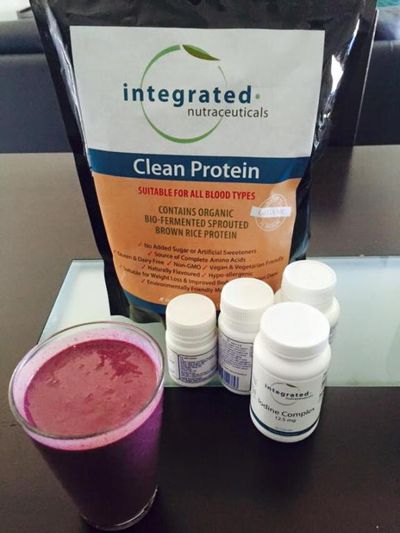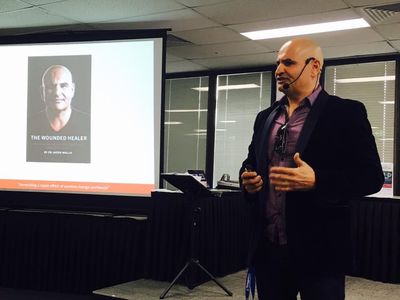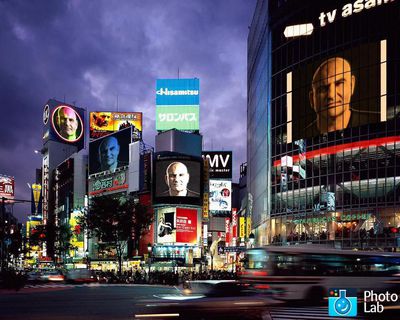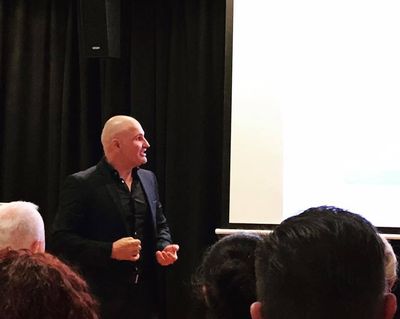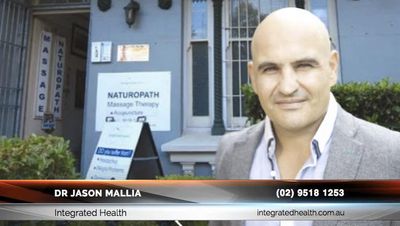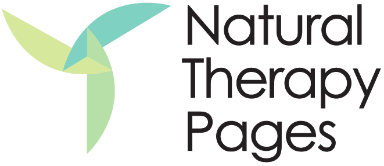 Integrated Health Sydney