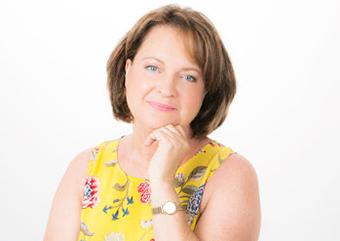 Want to find out my availability, pricing or opening hours? Click on Send Me Details Now to get started.
Send Me Details Now
Clicking on the Send Me Details Now button opens an enquiry form where you can message Jen Mitchell directly
BOWEN THERAPY, FREMANTLE AND SURROUNDING AREAS   Welcome to Jen Mitchell Therapies...   BOWEN THERAPY & RECONNECTIVE HEALING   Hi I'm Jen... With over 20 years experience as a Holistic Health Pratitioner,   I am a highly qualified and inspired body mind and spirit therapist; Bowen Therapist &  Reconnective Healing Practitioner. Please browse through here, or for more information visit my website www.jenmitchell-bowentherapy.com.au        
Jen Mitchell - Bowen Therapy
Servicing area
Fremantle, North Coogee, Perth and surrounding areas
---
Focus areas
Reconnection
Stroke
Access consciousness
Well-being
Stress management
Physical health
---
---
MEET JEN

With a background of almost 20 years in the holistic health field, I am a fully qualified Bowen Therapist (Bowtech) As with many modalitists I have studied and trained in several healing modalities and the wisdom I have gained in these fields has allowed me and my business to grow and evolve into what I believe is an exciting and cutting edge healing practice.

Today my main area of expertise specialises in Bowen Therapy and Reconnective Healing.

Allow me to assist you to regain a sense of balance, emotional and physical health and general wellbeing.

Just Call or Text me on 0411 241 972
or drop me a line at jenmitchelltherapies@gmail.com

Yours in health,
Jen Mitchell
www.jenmitchell-bowentherapy.com.au
Testimonials:
I now also see Jen as a wonderful help for my body with her Bowen Therapy and or Reconnective Healing.
I'm grateful to have Jen there for whatever I require.
If you have the opportunity, let her become part of your survival pack!"
Sandra Barnsley. Image Consultant
Thanks Jen for the amazing work you do...
I love my sessions with you.
​You will be in a warm, safe and gentle hands with Jen!
I recommend her to anyone interested in taking care of themselves on any level, physical and or emotional and or stress ... Or even if you just need a bit of self nurturing!
Rachael R. Artist. Fremantle
Thanks Jen, I look forward to seeing you as the journey of self-discovery and wellbeing continues!
Jagjit. Poet. Author
I always walk out, feeling nurtured, and of course relived knowing that my body will heal and repair quickly! Thankfully, I no longer needing to visit a health professional on a weekly basis for manipulation, perhaps just an occasional tune up.
I highly recommend Jen to anyone wanting to take their healing to the next level.
Heidi Ryan. Administrator
Both Bowen Therapy and Reconnective Healing
reconnect the body, mind and spirit in a powerful way.
Activating the body's own innate healing wisdom
and allowing you to find your own
inner and outer harmony.
---

BOWEN THERAPY

Bowen Therapy is a gentle and relaxing remedial technique that empowers the body's own healing mechanism by stimulating muscles, tendons and ligaments and interacting with the body's fascial communication system and other components of the extracellular matrix and within the cells that maintain them.
Bowen therapy consists of gentle rolling moves over the muscles, which triggers them to relax, regulate and rebalance. The Bowen Technique treat the whole person, not just the symptoms. The gentle pressure applied to the soft connective tissue (fascia) helps to release stress and tension, so that the body can make appropriate adjustments to realign itself.
Providing a simple, gentle and remarkably effective and way to deal with pain and discomfort, both physical and emotional.

---

RECONNECTIVE HEALING

Reconnective Healing assists us with what we are going through at this present time. It allows us to return to balance and from that place of restored balance illnesses/issues have the opportunity to fall away.
We all have the potential for profoundly positive change...
Reconnective Healing is a new way of interacting with the body's energy, light and information fields, re-connecting us to universal energy which can bring about amazing physical healings, as well as mental and emotional support.
The reality of its existence and its effectiveness have been demonstrated clearly both in practice and in science laboratories.
Healing can come about in many ways... more emotional balance and centeredness, improved relationships, physical problems may be resolved, having greater clarity and a deeper spiritual connection.
Every healing is unique to the individual. Universal Reconnective Frequencies seem to have an intelligence of their own and to know where to go and what to do in order to bring about the most appropriate healing for you.
For an Appointment Call or Text Jen on:
0411 241 972
Want to check out some more about Jen Mitchell Therapies?
Just go to:
www.jenmitchell-bowentherapy.com.au
---
Call Jen today to book your first session!
---