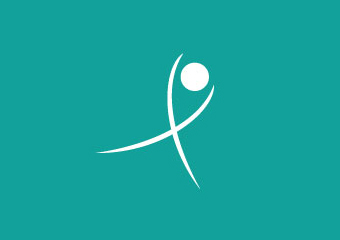 Want to find out my availability, pricing or opening hours? Click on Send Me Details Now to get started.
Send Me Details Now
Clicking on the Send Me Details Now button opens an enquiry form where you can message Jim Crosthwaite directly
Corporate
Servicing area
Fairfield/Ivanhoe & central-northern Melbourne
---
Focus areas
Stress management
Self-esteem
Joy
Headaches
Lower back pain
Shoulder pain
---
---
for you at work
I have worked in over 15 organisations. Staff are assisted with posture and movement, relaxation, ergonomic setup, and pain prevention and management.
In the workplace, Alexander Technique can help with:
Conditions arising from prolonged sitting or standing
Overuse/ repetitive strain,
Stress,
Rehabilitation from injury
Charlie says: "thanks so much for your brilliant help this morning Jim! I felt a lot calmer and was more productive at work thanks to your genius"
My corporate activities include:
Individual 30 minute lessons – Clear Horizon, Victorian Environment Assessment Council
Workshops – RM Consulting Group, State Services Authority, Victorian Institute of Teaching, Port Phillip Council, ACTU
Walking as an activity - State Services Authority
Conference activities - Thriving in Uncertainty, Land for Wildlife, Australian Vietnamese Womens' Association, Victorian Facilitation Network
Advice at the workstation - many of the above
Quotes collected in various workshops include:
"Pausing for a few seconds before reaching for the mouse, phone etc and being aware of what is behind me and to the sides while I'm working at my computer."
"Jim excellent teacher and very unobtrusive as he refined our posture at our desks etc."
"They're a reminder to stop and think about what my body's doing... to take my hands off the keyboard and think about my body's intentions."
"Pausing before typing helps me think about what is important."
"Being more aware of posture and taking a moment to pause. Increasing mindfulness."
"They remind me to include my physical comfort at work as a consideration to take seriously."
Services for business, government and NGOs
Workshops
Staff learn how to consistently reduce stress and subtle tensions in their body, limbs, face and jaw. If not addressed, tension ultimately leads to chronic pain and affects productivity and absenteeism.
Help at the work station
By helping with equipment set-up and how the work station is used, I identify problems in the work environment that contribute to poor health.
Constructive rest
A gentle way to let go the stresses of the day, but also learn a self-help tool. It can be either a group activity on the floor with primarily verbal instruction. In individual sessions staff lie fully clothed on my 'massage' table, and I gently use my hands to guide release of tension in the neck, shoulders, arms, legs and back.
Injury rehabilitation
The pathway to full recovery is easier because people learn how to avoid the patterns that get them into trouble.
Lectures
With powerpoints, I can provide staff with powerful messages about self-care. Lectures are accompanied by gentle participatory activities so that they can observe their own habits and change them, for example in how they use their arms at the computer.
At conferences and workshops
I can offer a special workshop, a lecture or tea break activity.
Holly, facilitator : "I attended Jim Crosthwaite's short workshop on the Alexander Technique at the 2012 Facilitation One Day Wonder. As a facilitator I'm on my feet a lot and often find a day of facilitating quite hard on my body. Jim used accessible activities and visualisations that helped me notice my body and correct some bad habits - all done in such a gentle and relaxing way. I'll definitely be looking for other opportunities to explore this technique with Jim's support."
Initiate a visit to your workplace today! – talk to your manager, HR contact or OHS rep. Chat to me about your needs and what we can offer to your workplace.
---
For more information about the best services for your needs or to organise an appointment - just give me a call on 0488 956 506 or email me.