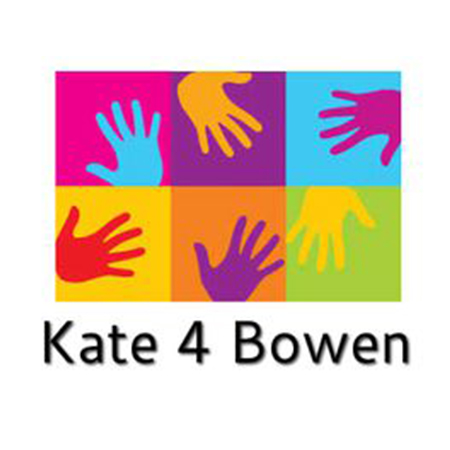 Kate R Jackson
Strive for optimal performance by releasing the stress and tension from your body to support you moving forward with your life. Every body is better with Bowen.
Bowen Therapy
Focus areas
Procrastination
Hay fever
Mentoring
Pelvic pain
Habits
Emotional wellbeing
---
---
The Bowen Technique uses the manipulation of the muscles, tendons and fascia to provide treatment for acute and chronic conditions in the body. Through a gentle cross-fibre rolling technique over the fascia and muscles at specific points on the body, Bowen therapy initiates the body's very own healing mechanisms.
The originator of this technique was Tom Bowen who emphasised that problems of a neuromuscular, neurological or musculoskeletal nature could have their roots in the soft tissue of muscles and fascia. For those who don't know what fascia is; it is a connective tissue that forms a web around the tissues of the body. It is involved in the structure of every tissue within the body including bones, nerves, arteries, veins and organs. Thus, according to Tom Bowen, a problem within the body can be alleviated through the fascia as it embraces most tissues inside the body and holds them together.
What Can Bowen Therapy Treat and How it Works
Bowen therapy is a treatment technique that is highly beneficial for both children and adults. Patients suffering from chronic conditions find rapid and long lasting relief, usually after the very first session. Moreover, here are some of the many conditions that can be effectively treated using this holistic approach:
Sciatica and chronic back and knee pain
IBS and other gastrointestinal disorders
Migraines and chronic Ear Nose and Throat (ENT) conditions
Sports related injuries
Hormonal imbalance
Menstrual cycle abnormality
Pelvic pain
Frozen Shoulder
Fibromyalgia
Asthma and Hay Fever
Stress related conditions
The patient is fully clothed and lies on a table and the practitioner uses gentle and strategic movements that feel relaxing. But the point of the therapy is not primarily making the person feel relaxed. It is to stimulate the natural response of the nervous system to restore the injured or affected region to its normal or original condition.
Bowen Therapy's effectiveness on mood
Even conventional science cannot ignore the importance of fascia and defines it as the largest sensory organ in the body. It is embedded with a variety of receptors and their specific manipulation can stimulate the central nervous system to take corrective or restorative action. The therapy also helps restore the homeostasis of the body, the effect of which is not just limited to a specific area but overall wellness in general.
Interestingly, Bowen also identified fascia manipulation to be effective for stress and emotional issues. He suggested that stimulating the right receptors in the right way leads to a response from the central nervous system that positively affects the mood and emotional state of the patient.
Why Should I Go For It?
The best part of being treated with Bowen Therapy is that the patient experiences instant relief from pain, as early as the first couple of sessions. In addition, due to detoxification, improved circulation and lymphatic drainage throughout the body, an individual feels remarkably lower levels of stress. This improved demeanor adds to positive energy, improving the overall quality of life.
If you're looking for relief from a painful condition in the Black Rock or surrounding areas in Melbourne, you need not look any further. Kate Jackson is an experienced and well reputed Bowen therapist. You can call her today and seek an appointment at the Shine Health and Wellbeing Centre in Black Rock.
How much does a session cost?
Initial consultations are 60 minutes. Session fee $100.
Subsequent sessions are 45 minutes at $80.
Multiple sessions booked in advance can attract a discount by mutual agreement.
Book your appointment today!
---