Find a Energy Healer in your area

Member since 2012
Stress Release Group
Servicing area: Servicing North Geelong, West Geelong, East Geelong.
Parenting
Counselling
Stress management
...
Want to find out my availability, pricing or opening hours? Click on Send Me Details Now to get started.
Clicking on the Send Me Details Now button opens an enquiry form where you can message Kellie Foxlee (Zavitsanos) directly.
KELLIE IS A QUALIFIED & REGISTERED COUNSELLOR, HEALER AND PERSONAL TRAINER WHO TEACHES TECHNIQUES TO RELEASE NEGATIVE EMOTIONS AND BELIEF SYSTEMS!!
Stress Release Group
I can help you help yourself.
My name is Kellie and I facilitate a group called Stress Release Group which combines different techniques to release emotions which build up to feeling stressed. As humans we have these basic negative emotions, Fear, Anger, Guilt/Shame and Grief/sadness. Other emotions fit under these. As these emotions build up and are not released in a positive way, our mind & body become stagnated, tired, ill and stressed. We react in a negative way to situations in life, instead of responding in a responsible and positive manner. Regular attendance to the group gives positive, empowering results and opens doors for self- growth, understanding the true self and happiness. The group promotes a safe, empathetic and friendly environment, where confidentiality is important.
Participants are guided through Informative Discussions, Breathing Techniques such as Qi Gong, Sound and Visualization Techniques, Thought Field Therapy (incl EFT) Techniques, Movement to Music, Intuitive Techniques and counselling techniques. Each session participants will work on an emotion, ie 'fear'(anxiety), and relate it to a present situation in their life. We look at belief systems that relate to and create the present emotion. Various techniques are then used to release the negative emotion (& belief system) allowing the individual to feel more at peace and have a clearer perspective on life.
Participants learn how to be in Tune with their body, how their body and mind respond as one and also to the surrounding environment.
I have a back ground in Health and Fitness and Community Health and welfare. Over the last 14 years I have been helping people with their fitness, health, emotion and spiritual well-being. I have experience helping individuals healing from drugs and alcohol addiction, sexual and emotional abuse, grief and loss, divorce and separation and childhood experiences and parenting issues.
My qualifications include
Diploma of Professional Counseling
Diploma of Fitness/ Personal Training
Cert. Thought Field Therapy
Master level Reiki.
Cert Tai Chi & level1 Coaching Kung Fu.

The STRESS RELEASE GROUP is held at 2 locations,
BELL POST HILL, Cobradah House, Pettit Park, Beaufort Ave.
STARTING 23 June, 11am Saturdays

BANNOCKBURN, Burn Fitness & Lifestyle Centre, 6pm Tuesdays.

COST: Weekly cost of $12 45MIN- 1HOUR SESSION



TESTIMONIALS



"I am committed to obliterating the limiting beliefs of my past so that I can be the best version
of me possible. This class is providing a safe and non judgmental environment and the tools to
do that. Kellie is a great teacher and I really enjoy the company of the likeminded people in
the group.
KERRI, Life Coach & Reiki Healer- Teesdale, Vic

"Kellie teaches simple yet highly effective techniques for dealing with and clearing stress and
emotion. She is kind, perceptive and supportive, and the sessions with her are clarifying,
healing, relaxing and fun. Thank you Kellie!"
DOLLY- Lethbridge, Vic

"These sessions are helping me to; understand and guide my emotions, be more creative and
look after myself and therefore others better!"
ELLEN- Bannockburn, Vic



CALL ME TODAY FOR MORE INFORMATION OR TO SECURE YOUR SPOT IN MY STRESS RELEASE GROUP.

Qualification details

Reg. ACA, Dip. Prof.Counsl; Dip. Fit.; Cert TFT.;Reiki Mst; Cert.Tai Chi/Kung Fu Coaching.

---

Service categories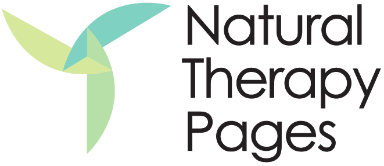 Stress Release Group