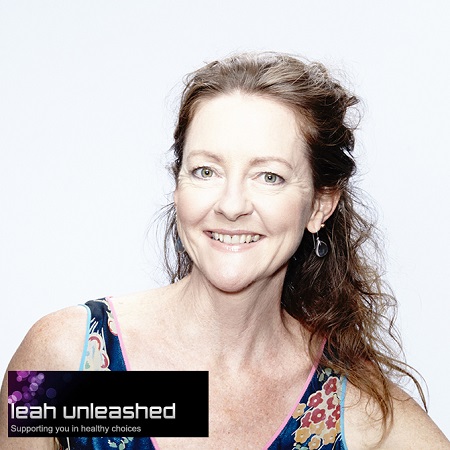 Want to find out my availability, pricing or opening hours? Click on Send Me Details Now to get started.
Send Me Details Now
Clicking on the Send Me Details Now button opens an enquiry form where you can message Leah Robinson directly
What if there was a natural, non-toxic, cellular health technology that could help you live longer and stronger?What if it could also affect positive outcomes at the genetic level?What if it could empower your own body to heal?Would you want to hear about it?
Health, Energy & Vitality
Servicing area
Sydney, Surry Hills & Eastern Suburbs
---
Focus areas
Circulation
Readings
Love
Taping
Nurturing
Physical discomfort
---
---
Find out about the best healing technology on the planet that is helping people maintain health and restore wellbeing, and helping them to create financial freedom at the same time!
Would you like to:
Look younger?
Feel better?
Heal more easily?
Recover faster?
Learn about a new biotech breakthrough that every health conscious person needs to know about that is:
100% Safe for all ages
Non - Toxic
Proven effective
Affordable
Why? 6 reasons:
Have a health challenge or want to invest in your future health?
Know or want to help someone with a health challenge?
Looking for increased energy, stamina, endurance or athletic performance?
Want to have more youthful, radiant and healthy skin?
Looking for additional income and financial freedom?
Want to make contribution and difference for others?
Are you interested in getting results in:
Anti-aging, Beauty &
Skin Conditions & Scars
First Aid, Injury & Surgery Recovery
Babies & Children
Physical discomfort
Energy & Endurance & Vitality
Wellness
Eyesight
Lymphatic & Detox Support
Abormal Cells
Allergies
Sports & Athletic Performance & Recovery
Inflammation
Cellulite
Hair Loss
Digestive Issues
Hormonal Issues
Mental & Emotional health
Cardio-vascular Health
Pet health
"I have a passion to help others transform their health challenge to live a live filled with vitality and abundance. I am committed to serving others to reach their potential - physically, spiritually & financially."
- Leah Robinson
Health Expert
Health & Wellness Coach
Legal Disclaimer: This health technology is not a diagnosis, treatment or cure for any disease or medical condition. This health technology increases cellular communication, cellular efficiency and cellular function, which empowers the body to return to balance and heal itself.
Testimonials
"I had a MVA 30 years ago in which I suffered a fractured spine & severe whiplash. I have had severe pain muscle tightness joint stiffness & migraines for the past 30 years. I started applying the gel last April. Today I am 98% pain free no joint stiffness or muscle tigjtness & I rarely suffer from migraines. What I wanted to add is I have just started to drink the liquid have been on it 1 week in this week I have regained the 15% mobility I lost when I broke my back but, yesterday morning when I was applying the gel to my back my 30 year old scar that runs the length of my spine is totally flat - all the lumps & bumps of scar tissue have dissipated - absolutely incredible - Thank you!!"
- Megan

"I've tried every kind of therapy to get rid of major discomfort from a gym injury. I couldn't brush my hair or raise my arms above my shoulders. After using the gel for 6 weeks twice a day I didn't have that issue any longer. Then I saw the athletic advantage. If I had this back when I was competing in the 80s and early 90s I wouldn't have cried myseld to sleep so many times at night because I was in so much agony. I was training every day and I was sore everyday."
- Julie McDonald OAM, Olympic & Commonwealth Medalist

"My stretch marks ar 12 years old. I put gel on my belly twice a day with a minimum amount of gel. as I wanted the tube to last, not realising that I could possibly have had an even better result had I lathered it on and and not used it sparingly. It has boosted my confidence quite a bit in the appearance department, even though no one really gets to see my belly LOL. I feel good about myself."
- Mary-Anne

"All through my life I've had debilitation pain from accidents and I've had fatigue for many years. I've tried so many different things and they worked for a little while but I was always back to square 1. I was skeptical, but decided to give it a go. I didnt think it was going to do anything, after all its 'just a gel'. I started on my face and hands, which were really sore with inflamed joints. After a botu 5 minutes aroudn 75% of my discomfort was gone. The next morning I looked at my face and I could see some changes overnight. I started using the gel everywhere and began using it on my armpits, toxins started to move out and my energy and stamina improved. My husband noticed the difference and I was even able to go out and help with the cattle mustering. Whether you believe it or not, you are still going to heal regardless. When you get rid of debilitating, or eany level of discomfort, and you get mobility back, you feel alive again and you can function. My husband didn't believe it until he sstarted to see the change in me. In the last week I have been jumping out of my skin, feeling alive again."
- Sylivia, Outback QLD

"Personally I'm into prevention, and I love how these molecules are working with my immune system (and every other system in the body). I'm also vain, so pretty excited about my skin improving and not having to worry if I spend too much time in the sun. What's even more exciting for me though is that it works with health challenges and physical and athletic performance."
- Justin

"My sister had surgery on her finger 3 weeks ago... Using the gel 2 to 3 times a day has given her a rapid recovery with barely a scar to be seen."
- Peter

"I had a scab on my nose which came up two years earlier and over that time if I accidently scratched it or knocked the scab off, if would be very painful, bleed a lot and immediately scab up again. After 6 weeks of applying the gel to my face twice a day the scab fell off which totally surprised me and there was a small indentation and red skin where it had been. Over the next three months the indentation and the red skin disappeared. This would normally be an invasive procedure which is why I had left it for so long. I am so happy I was introduced to this."
- Janene
FREE 10 min call.
Book now to discuss how this breakthrough cellular health technology could make a difference to you, or those you care about.
---