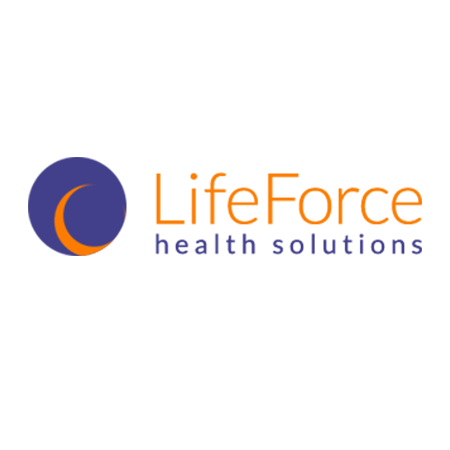 LifeForce health solutions
Want to find out my availability, pricing or opening hours? Click on Send Me Details Now to get started.
Send Me Details Now
Clicking on the Send Me Details Now button opens an enquiry form where you can message Reception directly
No matter what your age or level of fitness, Lifeforce health solutions has a class for you! We offer Pilates, Pregnancy Hatha Yoga Movement and Structural Balance Classes.
Lifeforce health solutions - Pilates, Yoga + Movement Classes
Servicing area
GOLDEN GROVE, South Australia
---
Focus areas
Arthritis
High cholesterol
Infertility
Obesity
Osteoporosis
Reflux
---
---
Pilates
Although Pilates has been around for nearly a century, it has recently grown in popularity. Research over the past 15-20 years has shown that one of the lower abdominals (the transversus abdominus) is the main muscle that both supports the lower back and aids in good posture. Pilates has been shown to facilitate this muscle and when Pilates principles are employed the method can be useful in preventing and alleviating the symptoms of common back conditions such as those arising from disc bulges and sciatica. Exercising with Pilates principls', can result in better posture, stronger and more flexible muscles, enhanced energy and an increased ability to cope with day-to-day stresses.
The following are the Eight Basic Principles of Pilates:
Concentration - Pilates exercises initially require rather intense concentration because muscles are being used in an unfamiliar way
Breathing - this is very important for supplying the body with oxygen and in eliminating body wastes (eg CO2)
Centering – Pilates exercises rely on the use and control of abdominal muscles
Control – to avoid reverting back to old habitual patterns
Precision – for more graceful, controlled movement and improved balance
Planning – to eliminate stiff, jerky movement
Isolation – of weaker muscles to work them harder
Routine – regular practice achieves maximum gain
---
Yoga
Yoga is ideal for improving flexibility, strength, stamina, and overall wellbeing. Yoga postures encourage circulation and postural awareness. Classes are conducted by qualified Yoga instructors and each session involves relaxation, Yoga postures, breathing practices, meditation and guided visualisation.
What are the benefits of a regular Yoga practice?
Safe, gentle Yoga postures can help you to better manage the stresses of your busy, modern lives. Yoga increases your energy levels and can be of assistance in relieving some of the discomfort related to spinal problems including headaches and sore back. Yoga postures encourage circulation and postural awareness, improving flexibility and strength, and, assist with the release of muscular tension.
The class includes meditation and visualisation to help you become more balanced, both physically and mentally. The breathing practices are an integral to Yoga and will help you to relax. Each session will include relaxation, postures, breathing practices, meditation and guided visualisation.
Yoga for Spinal Health & Wellbeing
Spinal Health & Wellbeing Yoga classes will teach you how to relax, tune inwards, open and release tight muscles and ligaments by performing gentle movements in combination with breath work. Movement in combination with co-ordinated breathing assists in the release of musculoskeletal tension and improves alignment. You need not have any previous Yoga experience to join our Yoga for Spinal Health & Wellbeing course.
Pregnancy Yoga
LifeForce Prenatal Yoga practices are gentle and safe, but we encourage you discuss with your doctor the appropriateness of your own participation in these classes, because there are some conditions for which they are not suitable.
The class comprises meditation and visualisation components, to help you become more in tune with your baby while the breathing practices help you to relax and feel more confident within your changing body.
---
Functional Exercise
Applied Functional Science (AFS) is the foundation of our Functional Exercise programs. AFS is an approach to assessment, treatment and exercise prescription with a focus on creating successful and functional movements that assist in the repair and strengthening of body tissues. Functional Training prompts the body to use its innate ability to create movement, engaging the nervous system's capacity to adapt and change, getting you moving with more strength, symmetry and success.
The philosophy of our functional strength classes is based on the principle that everyone (no matter what their level of function) should be capable of pain-free ranges of functional movement. During Functional Exercise programs, our clients will learn to harness pain-free windows in function to enhance existing strengths and ability. In this way, the body starts to repair and re-learn its ability to move in the manner nature intended.
In AFS, function is broken up into 8 fundamental movements; walking, reaching, squatting, lunging, pushing, pulling, lifting and jumping.
---
Balance & Strength Exercises for Seniors
Our Strength and Balance Exercise Classes are both preventative and rehabilitative, which means they're suitable for people of all ages, including older people who are looking to maintain their standing and walking balance and want to be pro-active in maintaining a healthy older-age, free of fractures and disability.
---
Metabolic Balance
When it comes to nutrition, there are many diets to help us lose weight and balance our hormones and if you have tried some or many of them you would have realised that achieving weight loss can be challenging using a 'one size fits all approach'. After all, our metabolism, hormones, height, weight, food sensitivities and food preferences are individual to us. That is what makes the Metabolic Balance® program so unique in that the program is individualised for you. Metabolic Balance® is a wholefood nutritional program that is based on 25 years of scientific study and offered through qualified practitioners worldwide, including our resident naturopath who has undergone training in the Metabolic Balance® program.
The program starts with a full health consultation whereby your nutritional goals and health requirements are discussed. Referrals for blood tests for 35 essential blood values are required together with information about your desired health goals, food preferences, ongoing medical conditions and medications. This information will assist your naturopath in generating an individualised plan for you. Your 4 Phase Plan includes a menu plan and shopping list to provide your body with the foods and nutrients it needs – no supplements, shakes or bars!
One key to the success of the program is the professional support that you receive over the course of 7 sessions which may just be the permanent solution to yo-yo dieting that you are looking for.
---
If you're interested in any of our classes, you're welcome to give us a call, visit the Lifeforce health solutions website or click on one of the buttons below.
---