Learn how your food, exercise, sleep & stress affects your health based on your glucose biomarkers.
Now available for non-diabetics.
Join the Vively waitlist now to get a 30% discount.
Join the waitlist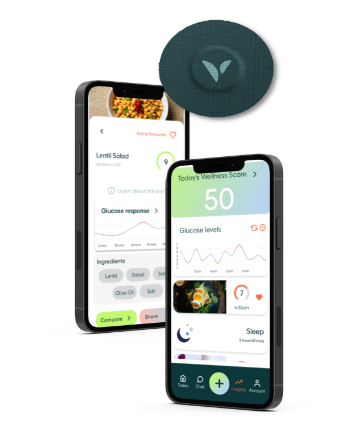 Clicking on the Send Me Details Now button opens an enquiry form where you can message Life Ready Physio Bayswater directly
Send Me Details Now
Come in to experience our fresh, bright and friendly atmosphere and let us help you to achieve your health and fitness goals!
Life Ready Physio Bayswater
Focus areas
Rehabilitation
Ergonomics
Aged care
Energy
Seniors
Fitness
---
---
Life Ready Physio is a group of like-minded practitioners dedicated to inspiring the healthcare profession through a commitment to excellence in service and facilitating innovative and memorable client experiences. We offer a tailored approach to physiotherapy treatment – engaging families, professionals, sporting groups and seniors from all around Perth. Our therapists connect with our clients personally and professionally, working with local allied health professionals to formulate an individualised and patient-centred plan that is proactive and uses the latest proven technologies in physiotherapy. .
Outstanding Features
Our clinic features an inviting foyer, a spacious gym studio and relaxing treatment rooms. It also has cutting edge equipment, which helps you achieve your health and fitness goals in no time. There is spacious parking on site and some great coffee for your needed dose of extra energy.
Our Team
Our Bayswater team is staffed by four highly experienced physiotherapists and a massage therapist.
Range of Physiotherapy-Related Services
Whether you are a professional athlete with a sports injury, a patient who has recently undergone surgery or simply a weekend warrior, we can help you recover and return to your normal activities.
Our range of services mean that you do not need to go from one treatment centre to another for everything you need! With our Clinical Pilates, remedial massage, gym rehabilitation programs, dry needling, aged care, ergonomics and other physiotherapy-related services, your treatment pathway does not need to stay within the confines of traditional physiotherapy. We also accept Department of Veterans Affairs (DVA) and Enhanced Primary Care (EPC) referrals.
We limit the number of patients allowed in each class, because we want to work closely with you. In addition to understanding exactly what your therapy needs are, we also take the time to get to know you as a person.
---
Contact us today for a tailored and individualised treatment plan, designed to get you moving towards your best quality of life!
---