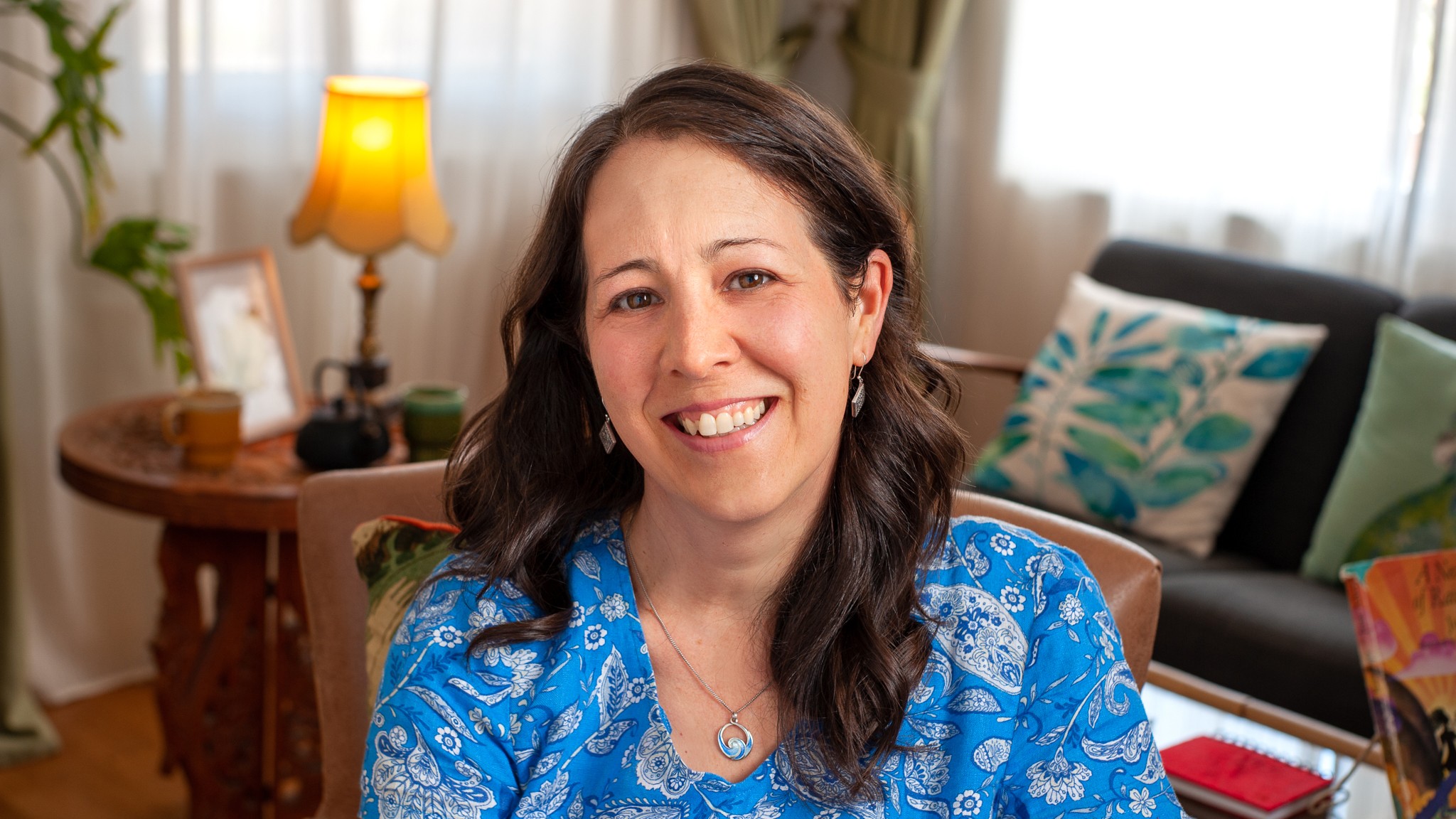 Lighthouse Counselling & EFT
Clicking on the Send Me Details Now button opens an enquiry form where you can message Marianne Vreugdenhil directly
Send Me Details Now
I offer a welcoming, non-judgemental space – online or face-to-face – where you can share your story and relieve your anxiety. Using evidence-based EFT Tapping, we'll clear the root causes of your stress and tap into your inner resources so you can feel more calm, confident, capable and joyful. You can use EFT in your daily life or clear the deeper issue with my professional guidance. Sessions available online Australia-wide or face-to-face in Adelaide.
Lighthouse Counselling & EFT
---
Focus areas
Fears
Anxiety
Telehealth
Work stress
Chronic health issues
Bullying
---
Welcome
My name is Marianne Vreugdenhil (pronounced Fro-den-hil) and I'm a counsellor and accredited certified EFT practitioner with a background in social work.
There are a lot of reasons why people feel unworthy, stuck, anxious and in pain; reasons that can be overwhelming and even unbearable at times. Here at Lighthouse Counselling & EFT, I offer an encouraging, non-judgemental space where you will be supported to gently explore the underlying causes of these issues so we can bring healing to those aspects.
Over the years, I've worked with people of all ages supporting them with their mental health. My passion is equipping people with the tools they need to clear their anxiety so they can heal past hurts, navigate life more easily and experience peace.
Is this you?
Do you feel stressed out, anxious or stuck?
Do you have a harsh inner critic who never lets up?
Are you easily triggered? Unable to say no?
Are you troubled by painful memories?
Do your coping strategies no longer work?
If so, I welcome the opportunity to work with you so we can get you back on track.
How I work
I believe that each of us has a wealth of inner resources to help us cope with life, but we're often unaware of these resources until we go looking. I see my role as that of companion and guide, walking alongside you to help you get in touch with those resources.
My approach is very collaborative. I listen to your story then together, we uncover and release the root causes of your issues. This is done primarily through EFT Tapping, a process otherwise known as Emotional Freedom Techniques. As the name suggests, this set of techniques frees you of troubling emotions so that you can get back to enjoying life.
What is EFT Tapping?
EFT Tapping is a process where you use your fingers to gently tap on particular acupressure points on your own body, mirroring what I'm doing on myself. At the same time, you talk about your concerns and repeat specific phrases designed to calm your nervous system.
Anxiety and overwhelm keep the body and mind in a heightened state of stress, but clinical trials have shown that tapping releases calming chemicals that settle the nervous system. This enables you to safely process and release challenging emotions and transform negative thought patterns.
As your practitioner, I will guide you through this process, tailoring each session to your specific needs.
What conditions does EFT work on?
EFT Tapping works with most conditions. I specialise in:
Anxiety and overwhelm
Procrastination
Perfectionism/Inner Critic
Recovery from bullying
Work stress
Imposter Syndrome
Shyness
Midlife crises/life transitions
Coping with chronic health conditions e.g. ME/CFS
Troubling memories
Decluttering / hoarding
Creative / Writer's block
Fears and phobias
Dreamwork
Services and Fees
You're welcome to book in a free 20 minute discovery call to discuss your needs and ask me any questions. Alternatively, you may prefer to skip this step and simply book an initial consultation. At the end of your initial appointment, we will discuss the number of sessions and session length needed to clear an issue. Packages are available at a discount as are concession rates where eligible.
DISCOVERY CALL
20 minute Zoom or phone call – free
INITIAL CONSULTATION
75 minutes $140 ($100 conc)
SINGLE SESSIONS
60 minutes $120 ($90 conc)
90 minute $160 ($110 conc)
PACKAGES
3 X 60 minutes $330 ($255 conc)
6 X 60 minutes $600 ($480 conc)
3 X 90 minutes $450 ($315 conc)
6 X 90 minutes $840 ($600 conc)
To book, simply message me through Natural Therapy Pages or ring me on 0450 401 078.
Opening Hours
Monday 11am - 6pm
Wednesday 11am - 7pm
Friday 11am - 6pm
Recommendations
Health Stress
I found the gentle conversation with Marianne to be quite revealing of thoughts I was dealing with, especially around changes and challenges with my health. I was genuinely surprised at the change in the strength of my feelings at the beginning of each session compared to the easing I felt by the end. I highly recommend Marianne as a practitioner. Her reflective listening and subsequent personalised tapping made each session incredibly valuable.
I worked with Marianne via Zoom and found that option helpful in eliminating the need to travel. I would be happy with face to face or online in the future.
– Kylie H, Adelaide
Imposter Syndrome
I booked into see Marianne because I was experiencing significant work stress intensified by self-doubt and Imposter Syndrome. Marianne's approach was extremely effective in reducing my anxiety levels and increasing my confidence. Her patience, friendly and professional manner, together with a calming environment certainly reduced my psychological stress. I highly recommend Marianne's services.
– Adam, Adelaide
Teasing out Deeper Issues
Marianne has an impressive ability to tease out deeper issues that you may not even be aware of yourself. In her soothing voice she is able to decipher the topic for intervention, help you identify your feelings and expertly articulate subjects for closer examination. She is a confident and caring EFT practitioner.
– Kristin W, Adelaide
Back pain
I was sceptical EFT would work in my situation. I knew it could help with emotional issues but I had a physical problem – back pain. Walking, sitting and moving were becoming more and more difficult and I was worried about how I would manage at home if it got worse. Various trips to the physio hadn't helped so, in desperation, I decided to give EFT a go.
After only a few rounds of tapping, much to my surprise, the stabbing pain in my back began to ease. Through gentle questioning about what was stressing me, Marianne identified that I had been stabbed in the back by a work colleague. We tapped on my feelings of hurt and disappointment about my colleague's behaviour, and much to my surprise, the tension in my back eased. By the end up the session, I was able to walk around freely and I even bent over and touched my toes. Tapping works!
– Meg E, Adelaide
Root causes
Marianne's tapping sessions were a much-needed wake up to the flurry and slurry that could be my life permanently. This gentle therapy of touching trigger points while focused on healing the root of an issue proved soothing, meaningful and readily accessible as an ongoing therapy for maintenance of the loving self.
– Robert Moore, Adelaide
Anxiety
I can highly recommend EFT as a tool to deal with anxiety. I use it regularly after a single session. I can also highly recommend Marianne. She is calm and kind, and guided me through the process with expertise.
– Kristin K, Adelaide
Free discovery call – phone or Zoom
20min
Emotional Freedom Techniques (EFT)
Counselling
Holistic Counselling
Counselling Online
Holistic Counselling Online
Emotional Freedom Techniques (EFT) Online
Discuss your needs and ask me any questions.
Emotional Freedom Techniques (EFT)
Counselling
Holistic Counselling
Counselling Online
Holistic Counselling Online
Emotional Freedom Techniques (EFT) Online
Single sessions and packages available – see profile description for fees. Concession rates apply where eligible.
We're open 3 days.
| | | | |
| --- | --- | --- | --- |
| Monday | 11:00 am | To | 6:00 pm |
| Wednesday | 11:00 am | To | 7:00 pm |
| Friday | 11:00 am | To | 6:00 pm |
Qualifications
Bachelor of Arts
Bachelor In Social Work
Accredited Certified EFT Practitioner
Professional Membership
IICT - International Institute For Complementary Therapists
EFT International
---